The Man with a licence to walk the ramp, someone whose sartorial charisma, magnetic personality and flamboyance is just enough to make him the centre of attraction on the dais -be it a 

conference, panel discussions or even business meetings. Meet Rajesh S. Ghanshani, a highly professional industry veteran, a charismatic leader with an in-born business acumen and a fashionista by heart.
---
Rajesh S. Ghanshani is the Director of Business Development for India and Sub-continent at STAAH. Since the past two years, Rajesh has proved to be a key contributor to the growth of STAAH business in India and the Sub-continent. He has been remarkable in every sense when it comes to driving the team to go beyond and get the best results. His dedication, eye for detail and immense passion towards the hospitality industry has been unmatchable. In a candid conversation with us, Rajesh shares his experience on the journey with STAAH so far.
A little more about Rajesh
Diligent, Hardworking and a Visionary as we would describe him, Rajesh is full of enthusiasm in whatever He has been engaged. Self-driven by nature, Rajesh has always been open to innovation and incorporating new ideas and cutting-edge technology.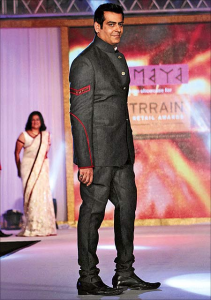 Being an alumnus of the highly prestigious IIM (Indian Institute of Management), Ahmedabad – Rajesh has mastered the art of leadership and new business development in key regions.
Born into a family of garment retailers, fashion comes naturally to him. A very few might know that Rajesh has even walked the ramp for some of the renowned brands in India.
He served as a Managing Director for his family business "Topsons" for decades and then went ahead and launched his very own garment line with a brand called "Blue Tonic". Being an honourable faculty at the biggest fashion management institution of India NIFT, Rajesh's broad array of executive leadership certifications, combined with extensive experience propels him to continue creating wealth for the organisation as well as it's partners and associates.
Here's a sneak peek into our candid conversation with Rajesh.
Tell us a bit about your career in hospitality/ technology and the journey to STAAH
"I met Gavin once at a party on a terrace and he was just about to introduce the Product – Review Minder, His passion and the twinkle in his eyes to make a difference is something that I resonate much with. That meeting somewhere stayed with me for long. Many years later and having known Tarun for long, I accompanied Tarun to a Make My Trip Party and was taken aback with the respect that STAAH and Tarun commanded in the Hospitality Industry."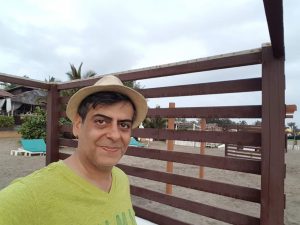 Respect can only be earned, so I would say – the software boom and an opportunity to provide optimum yield to the hospitality industry by offering some highly advanced technology lured me to STAAH, that's when I expressed my wish to be associated with the Brand.
"I am glad to part of a movement and played a small role in the road of the success journey of STAAH."
What do you like most about STAAH and your job?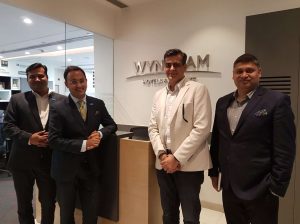 My association with STAAH is not a job, it's an experience. A joyous experience that allows me to explore the best version of myself. My attachment with STAAH is more than a job, it's about being a part of the journey of success and winning a million hearts, rising to unimaginable heights. It takes the heart and soul of the people who are involved with STAAH to unimagined peaks of respect and satisfaction.
"It's a privilege to be associated with STAAH that has provided a platform for me to bloom, enjoy, learn and most importantly grow. I like the fluidity and the opportunity to explore the best part of the culture at STAAH. I love challenges, it Stimulates me."
Your success mantra?
Dream. Believe. Achieve.
Your interests outside STAAH. Do they help you do your job better?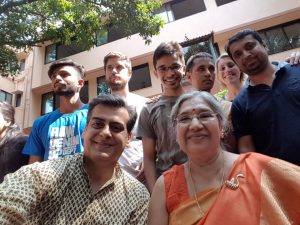 I love creativity and the simplicity of nature intrigues me. Nothing like a wonderful evening with some good music with family and friends. I also love to learn something new. All of this keeps me motivated and breasted to enjoy the challenges to the fullest at my role at STAAH.
---
If you are an Indian – subcontinent accommodation provider looking for a perfect solution to increase your online reach and direct bookings feel free to get in touch with Rajesh Ghanshani rajesh@staah.co.nz