STAAH family welcomes the super talented and dynamic Kate Langer, Business Development Manager in New Zealand. We take pleasure in knowing that Kate brings to STAAH a good amount of experience and expertise acquired during her stint in the travel industry over the years.
---
Live wire as we would describe her, Kate is hardworking and a go-getter.  She is a post-graduate in Business Administration and Economics. Prior to joining STAAH, she has donned multiple hats ranging from a project manager, consultant, and business development. She puts her heart and soul into any project that she undertakes and ensures seamless delivery on her part. Her irresistible personality, commitment and an eye for detail is what makes working with her fun.
Here are some of the snippets during our tête-à-tête with Kate!
STAAH – Tell us a bit about your career in hospitality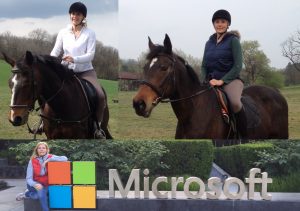 Kate: I started to work for a tourism company when I was still pursuing my studies. My first job as a corporate travel consultant was quite exciting. I was managing end-to-end travel booking for a large corporate along with some customer service activities. Everything was new for me – I did not have any experience and understanding about the subject, nor did I know what I needed to do. But Yes! I had a sense of confidence and belonging to one of the world's largest service industry.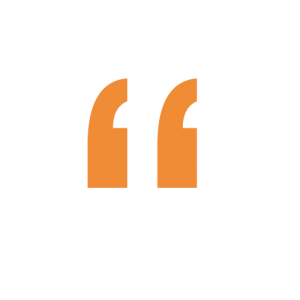 Being a traveler, I always wanted to work for the tourism industry, as I wanted a profession that would give me the freedom to travel.  I have accepted challenging roles at different stages of my career, but hospitality always had my heart.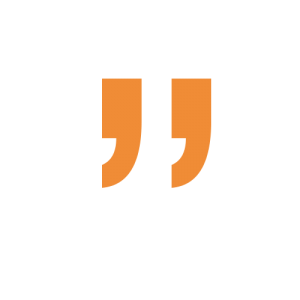 STAAH- How has your journey been at STAAH so far?
Kate: It has been lovely (laughs). I got to know about this role at STAAH through a friend. And it just clicked that this is the organization that I was always wanting to work for and I'm happy with my decision.
STAAH: What do you like the most about STAAH and your job?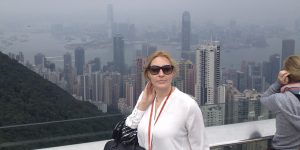 Kate: Every day is different, and my colleagues are super friendly. No matter where they belong to, team members are open to discuss ideas and share experiences. I enjoy developing relationships with clients and prospects, offering properties a viable solution to boost their revenue and bookings. I have experienced amazing results that make me feel even better.
STAAH– What's your mantra for success?
Kate: Right Mindset has been my mantra for success. Right from the projects I take to my own personality. I believe it takes the right mindset that leads the path to success. It's powerful when you reach where you are comfortable with yourself. And discover, who you are.
Your interests outside STAAH. Do they help you do your job better?
Apart from work I enjoy Tennis and Skiing, it helps me recharge my batteries to stay the "Live-Wire" that I'm.
Kate is rightly an asset to us, the experience, passion and hard work she brings to work is highly commendable. We wish her a great start and a prosperous journey at STAAH.
Welcome aboard Kate!
---
If you are a New Zealand based accommodation provider looking for a perfect solution to increase your online reach and direct bookings feel free to get in touch with Kate Langer kate@staah.com