A peek into the workings of a hospitality group where the new hygiene standards are not just a need; it is a part of their ethos.
---
It's clear that we're entering a world in which 'cleanliness' is as important a decision-making factor as 'price' or 'star rating' when booking a hotel. As restrictions ease and guests tentatively begin to travel again, hygiene is going to be on the agenda like never before.
While this may have influenced The Fern Hotels & Beacon Hotels to introduce Staygiene, a new operational standard that brings health and hospitality together, it is the passion with which it has been implemented that caught our attention.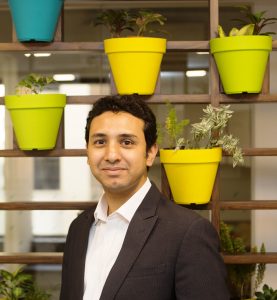 "A senstised service and hospitality standard has always been a hallmark at The Fern Hotels & Resorts," says CEO Suhail Kannampilly. "In these unusual times, we recognise that we need to take the same approach to guest and employee needs – being sensitive and proactive as we come out of this pandemic together."

The group's Staygiene is an enhancement to its operational standards with a focus on health and safety that touches every point of the guest experience with the hotel group and safeguards its employees. Staygiene has been implemented across all 80 properties in 63 locations around India and Nepal. The programme has four aspects – the Guest Experience, the Hygiene Protocol, Staff and Guest Wellbeing, and Health We Care.
The Guest Experience
With social distancing so pivotal in preventing covid-19′s spread, reducing contact with others is a priority. The Guest Experience at all The Fern Hotels and Beacon Hotels has been enhanced to embrace this need.
All guest reservations are now contactless with an easy e-reservation system that features scanned IDs shared prior to check-in and a digital confirmation voucher. For guests needing chauffeur service or transportation, our staff is all equipped with protective gears and vehicles that are thoroughly sanitised. Physical copies of newspapers have been replaced by
digital copies to support reduced contact. All guests are scanned on arrival for temperature, traditional namaste has replaced handshakes and all luggage is sanitised.
The Hygiene Protocols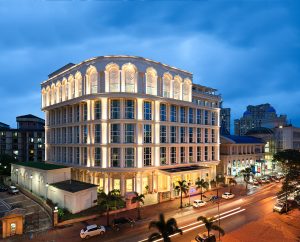 Frequent cleaning of high-touch areas, contactless check-in, demarcation of areas and elevator restrictions to maintain distancing, e-communications, and correctly formulated hand sanitisers throughout the properties are just some of the very visible hygiene practices that have been added into The Fern Hotels and The Beacon hotels' operations via Staygiene. Newspapers will now be delivered digitally and all hotel communications are contactless.
Room cleaning standards that have always been high, have been further improved to meet the strict safety requirements for COVID-19. Prior to every check-in, rooms are thoroughly disinfected, santisers are provided and daily housekeeping is a request-only service. Every room is mandatorily 'rested' after every check-out to allow a deep clean and further reduce the risk of spreading any surface viruses. All laundry cleaning is now done in enhanced wash cycles using approved chemicals.
Social distant table placements in dining areas, discouraging buffets, and contactless payment form part of the new norm. Sterilization of cutlery and equipment is frequent and menus go digital with QR code introduction is all restaurants so guests can access specially crafted menus and other food on offer. All the Fern and Beacon restaurants and kitchens are FSSAI certified and comply with all international safety and hygiene norms.
Common health and wellness areas such as swimming pools and gyms have been closed, only opening on the guidance of local authorities and when it is safe to do so. A similar approach is taken to banquet halls that are open, but only on advice of local authorities and follow very high health protocols in terms of temperature checks and cleaning.
Staff and Guest Wellbeing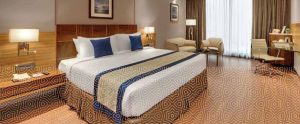 With people and guests are at the heart of what they do, all staff has been equipped with special hygiene gear to keep themselves and guests safe. Staff is trained to understand the new protocols and guidelines. Regular medical check-ups of the team are being done and supplies to the properties now following a stricter than before sanitisation protocol.
Health We Care
A fourth aspect of Staygiene is preparedness. If this virus has taught us something, it is to expect the unexpected. A health helpline has been set up for guests that may require assistance for any health concerns. Tie-ups with nearby hospitals and civic bodies are in place to support any medical emergencies. The group has also appointed a Hygiene Expert to ensure the new standards are being practiced in earnest.
To conclude
"We're pleased to see the positive response both from guests and our teams as our group properties are progressively opening," says Suhail. "We've been privileged to be called in to serve as quarantine centers at some locations. Through this programme, we wish to continue being the safe haven our guests and people expect us to be."
---
The Fern Hotels & Resorts is a proud member of the STAAH partner network that now includes more than 10,000 properties around 90+ countries.