In this blog we look at what a contactless guest means, why it matters and how you can get your property up to speed on it. Far from a trend, this is becoming a need. Are you onboard?
---
What is a contactless guest experience and why it matters?
Contactless guest experience relates to or involves technologies that allow customers to contact wirelessly to hospitality services and facilities, including contactless payments, check-ins and outs, contactless bookings, in-room voice or smartphone app assistance, etc.
It is not something hoteliers and guests were unfamiliar with, but the pandemic has made its need even more apparent. within the hospitality industry. While safety of guests and employees is a prime driver to adopt contactless hospitality technologies, they have other benefits. These include smoother check-ins and check-outs (no waiting in lines) and more data points for hoteliers to understand their guests.
More information on guests also allows hotels to leverage technology in delivering a more personalised experience.
How hoteliers are adapting to the no-touch approach?
1.    Automated check-in and check-out process.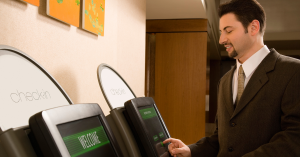 The most common contactless technology in use allows guests to use their devices to check-in and check-out. Property management systems (PMS) are becoming smarter to allow contactless payments, not just on your booking engine, but also front-office and another point of sale outlets on your property. Combined with service automation, i.e. sending confirmatory emails, housekeeping tracker, nightly audits, etc. automation brings in greater efficiency
2.    Using voice technology to engage guests.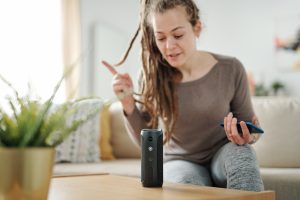 Alexa and Google Nest Hub are among technologies being used to attend guests, be it operating televisions, alarms, music streaming, making calls, adjusting room temperature, etc.
3.    Digital concierge bots.
Designed to meet the evolving demands of a new generation of travellers who desire a service that seamlessly puts them in a hotel room without much friction.
4.    Delivering a personalised guest experience.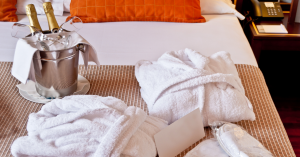 Starting with your PMS and expanding to other apps, understanding guests, their intent and preferences has become simpler due to adoption of contactless technology and more data points to access. The result is an ability for hoteliers to tailor experiences based on this understanding, growing brand preference and earning loyal guests.
5.    Keyless entry.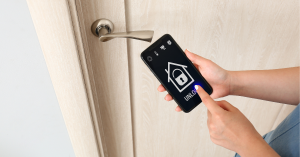 Reduce contact and sanitizing needs with keyless entry solutions (like OpenKey, RemoteLock, Operto, PointCentral, Lynx, and STAYmyway), which use Bluetooth technology to give hotel guests room access via their smartphones.
6.    Enabled staff members.
Hotel staff world over are being given devices to continually review and respond to the demands of the guests. This also allows them to collaborate better and manage admin tasks on the move.
---
While guests want hotels to offer automated services for them to feel safe and secure, they also crave the warmth of hospitality. The right technology will enable you to deliver a personalised experience that leaves guests eager for more. How have you adopted contactless guest experience in your property? Tell us at marketing@staah.com.