A good host is the one who keeps his guest in the loop and ensures all their queries are answered in time. But realistically this can be overwhelming to be available 24/7 and reply to repetitive queries. So, what's the solution?
---
AUTOMATION! Automating tasks that take too much of your time is the first step to becoming a super host. This E-Guide is all about automating guest communication using Airbnb saved message feature. The feature will ensure that your guests are well-guided with automated messages right from the booking to check-out without your intervention.
The Guide also contains a few easy-to-use message templates that will help you improve your communication with your guests). There is a sample house rule manual template along with a welcome letter sample just to arm you with all the essentials for good guest communication.
What's in the guide and why is it for you?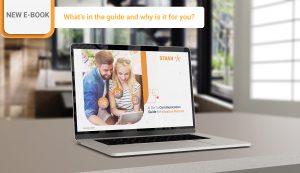 Today, 68% of the vacation rental managers differentiate their business by strengthening their guest communication strategy. In the hospitality industry, where guest experience and satisfaction play a vital role, communication is one of the elements that stands out significantly.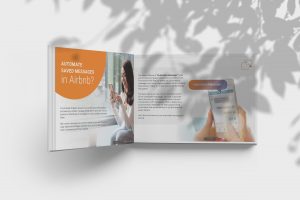 It's true, we are never going to eliminate all the queries that come our way, but with Airbnb saved message feature we can reduce the time spent opening our inbox than hosting our guests.
---