A highly passionate sales professional with decades of a love affair with the hospitality-tech industry and an avid traveller, meet Kevin Tatem – Managing Director STAAH Southeast Asia
---
Let's know more about Kevin!
(Career in hospitality/technology and the journey to STAAH)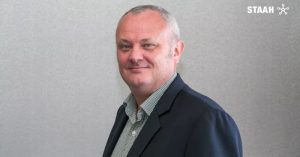 During the early days of my career, I worked in several hotels and restaurants, had some great experiences from pot washing, reception duties to serving food and drinks; you name it and I've done it.
It was after the GFC in 2008 that my career in sales and sales team management shifted and I sort of accidentally stumbled into the world of Hospitality SAAS software.
Before joining the hospitality-tech sector he has a bagful experience in finance and sales.
It was when the world was just launching itself properly in the online digital age and good cloud-based technology was emerging, Kevin had joined the hospitality technology industry.
I was in the right placee at the right time. My career in the industry led me to South East Asia which I always loved as I was brought up in Malaysia and Hong Kong. I have lived in Thailand for three years which was culturally interesting.
I moved to a cloud-based PMS business before joining STAAH, a company I had heard good things about in the market.
Kevin has proved to be a great asset for the organization, as He comes out to be a perfect blend – having an in-depth understanding of the South-east Asia region plus enriched experience and proficiency in the hospitality sector.
What do you like most about STAAH and your job?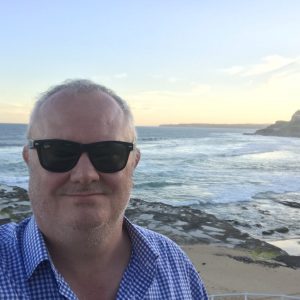 I like the openness within the business. I am fond of innovation, enjoy collaborating on new initiatives, ideas and strategies, taking the unconventional path at times and glad to have a supportive leadership team around me.
I am lucky enough to lead a team of young and passionate professionals spread across South East Asia. The dedication and enthusiasm of the team have never ceased to amaze me.
I love STAAH's technology and distribution mix. It's great to meet our wonderful clients, talking to them, and know-how our products & solution benefits them. I truly appreciate the sense of contentment that we help them and make their lives better. STAAH has got some pretty cool stuff, a fantastic product portfolio and I'm glad to be part of a great team.
Your success mantra?
The more you put out into the universe the more will come back to you.
Your interests outside STAAH. Do they help you do your job better?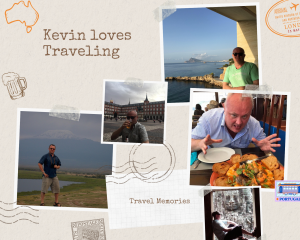 I have travelled around 45 countries over the years. I am fond of cooking and you will always find me tinkering with recipes in the Kitchen. I love experimenting with food, especially African and Asian cuisine.
Travelling has always been a passion and I have been to quite a few places. I think, travel helps you grow, it helps you in any role you play if you have an understanding and appreciation of the broader world, it's all about meeting new people, having some interesting conversations and embracing diverse cultures.
---
Connect with Kevin Tatem here