Plummeting organic traffic to your website does not mean SEO is redundant. On the contrary it is more important now than ever before to focus on organic search.
---
With people spending so much time online, this is an excellent opportunity to concentrate on building brand equity by engaging with consumers and providing them with quality content. Organic search is perfectly placed to make the most of this opportunity. In a post-COVID-19 world, your website could be more valuable than ever to drive business.
Why SEO matters during COVID-19?
Be visible for the dreamers.
People can't travel now, but they think about it – even plan their next getaway. Good evergreen content such as travel tips, local experiences, etc. could help you get in front of this audience.
Focus on quality, not quantity.
Organic visitors to your site may have dwindled, but those who do make it now are probably very qualified leads – users who are genuinely seeking an experience like yours. It is important to nurture this traffic for future business.
SEO has long-term gains.
It can take 4-6 months for SEO activities to start showing benefits in terms of ranking. Since it influences your buying cycle, it is important to begin – or maintain – SEO even during this shutdown state. Your potential guests are planning their holidays and business travel calendars now – it is important to appear in the top spots of search.
What you need to be doing to improve your SEO?
Understand your organic search performance better.
Now is the time to do keyword analysis of your website; see which keywords are ranked on page 1, which ones are on page 2. Tools such as SEM Rush, MOZ and Ahrefs are great for such analysis. Next, see which terms your competitors are ranking for? Then start building your SEO strategy around how to improve from here. If you're on page 1 for a keyword, make changes so you can start appearing on featured snippets as well. If you're on page 2 for a keyword, think of content you need to optimise or create to start appearing on page 1.
Focus on local search.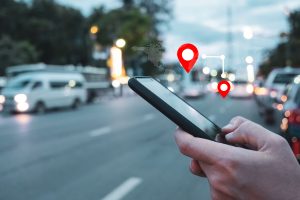 There is a wave to support local businesses. Tourism and travel (where active) is highly focused on targeting domestic audiences. This makes local search more relevant than ever before. You must appear for "open now" and "near me" searches. This is done by focusing on your local search, a key part of which is your Google My Business listing. Make sure you update it with the latest opening times, facilities affected by COVID-19 and services open currently. Google has added a special section within your listing to add this information.
Provide guidance and answer key questions.
FAQ content is extremely valuable and with the code markup options that are now available, such content is also a great chance to increase your visibility within the search results. People have never spent so much time online. Make sure the content you are creating answers to those key questions but does so in a way that engages your customers and feeds there need to consume media during these uncertain times.
Utilise schema markups.
Schema is a way for you to add important information on your website's markup (code) without exposing it directly to users. This information is for the benefit of search engines and what is displayed in search results. More contextual information in results could mean higher click-through, making schema implementation very important. Some markups you should use at this time are – opening hours, FAQs, How to content, etc.
Create evergreen content.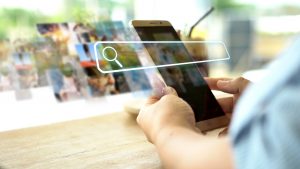 Talk about your experience, your staff, your service standards, local attractions, destination tips. Now is not the time to hard sell your property. It is time to build qualitative and authoritative content that gets people to your site and builds your brand as one they can trust – even in these uncertain times.
Review and update top-performing content.
Fresh content is great. But, if you're stretched on resources to create this new content, optimize existing content to answer key questions your users are seeking answers to now.
Focus on your website usability.
Is your website delivering a great user experience? Is it designed to convert the lookers into bookers? Is it easy to navigate and find relevant information? Are the headings clear? Are images and content aligned to meet user needs? Are you using all features of your booking engine? Look at your website through a user's eyes and start making changes – every direct booking matters and you want your website to do its job well.
Closing thoughts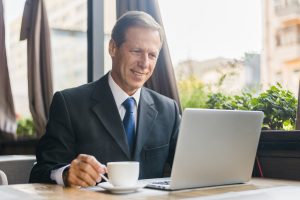 SEO is particularly important for smaller businesses, being relatively lower in cost to implement, but with high impact. It can help you to become more visible on searches being performed now, and also to set yourself up for success once search behaviour normalises. Capitalising on this low hanging fruit while you have the time now is a prudent strategy.
---
Do you have a great SEO success story to share with others in the industry? Connect with us at marketing@staah.com
We'd love to take your story global.