Tired of update glitches, Mayfair Hotels switched to STAAH – and never looked back.
---

First, let's get to know Mayfair Hotels a little…
Mayfair is a group of luxury hotels and resorts that have 11 hotels in nine locations around India. All properties offer a boutique luxury experience for both business and leisure travellers. From the high Himalayas to the seashores and business hotel Mayfair has been proudly offering a five-star hospitality experience for nearly four decades. A Mayfair experience is firmly rooted in nature and wellbeing.
A need to be rid of system errors
In today's global travel industry, competition is high. Boutique hotels are striving to get the attention of guests who want affordable yet luxurious accommodations in a great location. Smart revenue management tactics in such an environment are critical to increasing bookings profitably.
At Mayfair we have a small inventory property with a lot of fluctuations in the inventory," says Pankaj Gupta, DGM Marketing, e-Commerce, Revenue & Distributions at Mayfair Hotels. "Inventory is maintained on a daily basis for each of the 11 properties year-round so inventory flows in a seamless manner."
In addition to this, they faced restrictions in listing their higher category rooms that were one or two in number. These issues soon added up along with overbookings and technological limitations to push actual inventory in real-time that started affecting how their online strategy unfolded.
On the hunt for a flexible solution
Apart from a need to be rid of the glitches and have better control over inventory, Mayfair Hotels wanted a distribution technology partner that integrated with IDSNext, their chosen hotel management platform.
"At the time we were looking (2015), STAAH was not integrated with IDSNext but agreed to do a real-time integration with them," says Pankaj. This gave Pankaj the confidence in finding a partner that was willing to go the extra mile to help meet Mayfair's unique needs. It was backed by good words from fellow hoteliers and revenue managers on STAAH's technology and ability to push out information in real-time without errors.
When he reviewed STAAH's solutions, Pankaj was impressed with the Max Channel Manager's advanced features such as drip feed, auto-close of plan and dynamic pricing.
"They were very helpful tools that have helped in bringing about effectiveness in our output."
Mayfair Hotels moved to the STAAH platform in October 2015, opting for the full suite – STAAH Max Channel Manager, STAAH Max Booking Engine, RateSTalk to monitor competition and WatchMyRate (a conversion booster to incite visitors to book).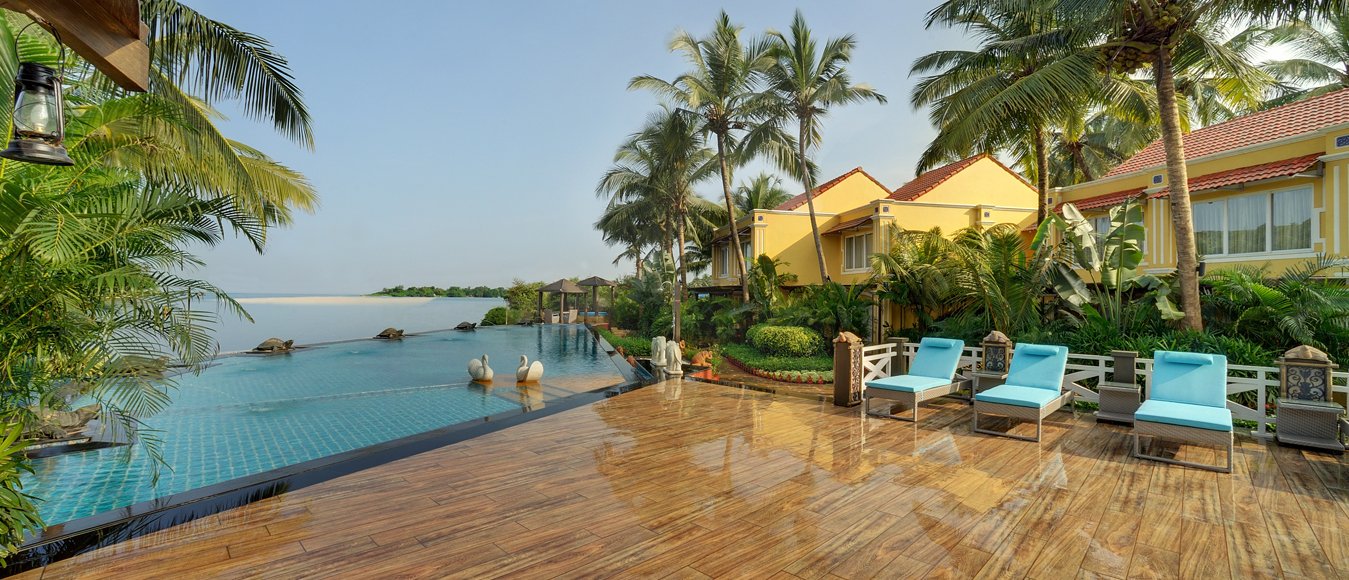 STAAH's advanced capabilities are being put to good use…
Mayfair Hotels has been putting STAAH Max's features to good use.
I have been able to set dynamic rates and real time availability pushing from our PMS which then auto decides online rates," says Pankaj. "I can also gain control via drip feed enabling me to decide how many rooms I can sell at one time with the same rates, following which the system auto changes rates." The drip feed feature also gives property owners more control over how many rooms are booked over which OTA.
Pankaj is now trying to apply the same methodology for his offline sales.
The success is there for everyone to see…
"Before we had taken on STAAH as our channel manager, our online contribution was 11% but now we have more than 20% contribution from online bookings," says Pankaj. "There is potential for it to increase much more but we want to limit the sales contribution by online partners."
Real-time push of rates and inventory to OTAs and our booking engine has helped immensely and we are now able to sell our higher category rooms too," says Pankaj. He points towards an increase in Average Room Revenue (ARR) since moving to the STAAH platform. "Altogether we've seen a marked improvement in operational efficiency, increased market reach and revenue growth."
Combined with its support and powerful technology, Pankaj recommends STAAH Max as a platform to any hotel seeking a flexible distribution solution.
---
Mayfair Hotels has been using STAAH's Max platform – channel manager and booking engine – since October 2015 along with added features such as RateSTalk and WatchMyRate to drive up its online revenue.