[apester-exclude-playlist]Indian hotelier attributes its increase in occupancy by 20%-25% to STAAH's cutting-edge technology and 'all-solutions-under-one-roof' approach.
Niranta is Mumbai's [India] first airport transit hotel and lounge. Located in one of the world's busiest airports, the property is a haven for international and domestic travellers. It boasts luxuriously appointed rooms, an Asian themed spa and world-class gastronomical experiences. At the core of the Niranta experience is warm Indian hospitality.
Increasing Occupancy was a concern
Before moving to the STAAH platform in 2017, occupancy was a concern for Niranta.
"We were somewhere around 70%-80% when it came to occupancy," says Sunil Grover, General Manager, Niranta Airport Transit Hotel and Lounge. With nearly two decades of experience in the industry, Sunil knew that being an airport property, the opportunities were massive. But, what was needed was a platform that could deliver and enable management in real-time.
It was important to find technology that could keep up with the fast-paced nature of Niranta's business.
STAAH had the solution … and more!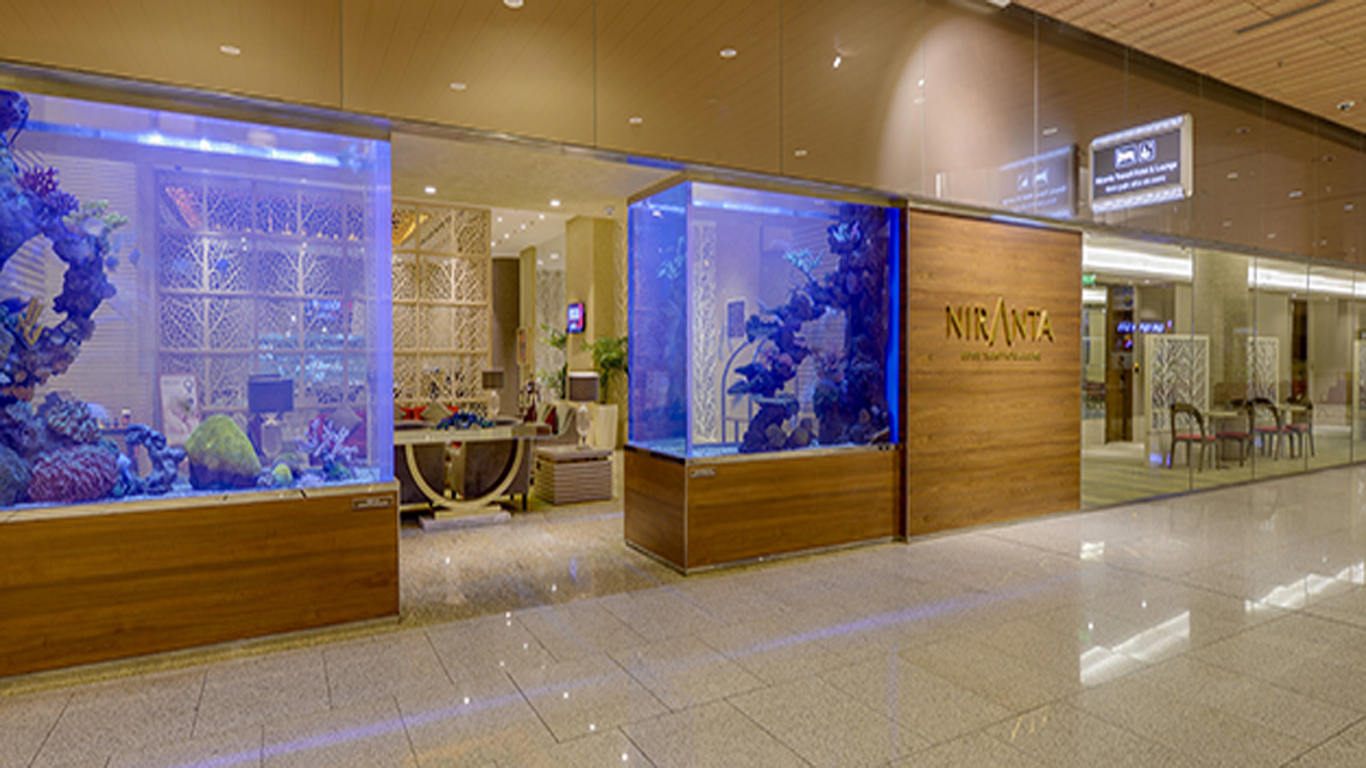 When the hunt began for the right platform, Sunil couldn't look past STAAH. "It came highly recommended and when we trialled it, the experience was great."
Niranta signed on to use STAAH's Instant Channel Manager and saw almost instant benefits when it came to managing bookings, rates and inventory. "It is extremely easy to set up and very user-friendly," says Sunil.
The Instant Channel Manager is designed to take a property's distribution to the next level with a growing online reach thanks to integrations with key Online Travel Agents (OTAs). Not only does it make it easy to sell your rooms online, the Instant Channel Manager provides powerful insights that enable hoteliers to make smarter revenue decisions. Advanced features such as RateStalk, which is designed to track competitor rates from a single dashboard, make the task of a revenue manager a piece of cake.
"It's intuitive, reliable and high-performing. The STAAH channel manager is designed in such a way that it can be used by properties of any size; from a small B&B to a larger chain and everyone in between."
A jump in occupancy
After signing up with STAAH, Niranta saw a significant jump in occupancy. "From 70%-80%, we were up to 100%-105%, and still growing!"
"We would attribute a huge part of this success to the STAAH platform."
The updates are quick. "Even Maggie Noodles takes two minutes to cook, but an update from STAAH is completed to multiple channels is completed in under 30 seconds! That's just brilliant!"
Supporting its reliable and cutting-edge technology framework is STAAH's excellent customer service. "The service is very prompt and we have a team and any issues are dealt with immediacy thanks to a 24/7 support system," says Sunil.
"Its presence is like Google in the hospitality industry."
"STAAH's offers all solutions a revenue manager needs under roof, making his/her task a breeze," says Sunil. "I would recommend all hoteliers to try STAAH, easily one of the best channel managers in the world!"