While Booking.com has a firm place in the top 10, direct bookings through hotel websites continue to be among the top-earning channels worldwide.
---
In its half-yearly round-up STAAH, a leading cloud-based platform that helps hoteliers acquire more guests online, has revealed the top booking channels for properties in the year so far. The results are based on number of room nights that were processed on STAAH's channel management platform in last 6 months, for its 8000+ partner properties in more than 80 countries.
Booking.com is at the top spot followed by Agoda and Expedia. Direct bookings via hotel websites are marking a secure spot among the top including Direct bookings via STAAH.
These results represent the distribution strategy that properties across the world are adopting with diverse channels such as the sharing economy, OTAs, direct bookings, and corporate bookings through GDS," says Gavin Jeddo, STAAH's Founding Director. "The online distribution strategy forms as one of the most critical success factors for achieving the online growth goals of the property".
The top 10 booking channels for properties around the world, per region, in 2019 from left to right so far are:
New Zealand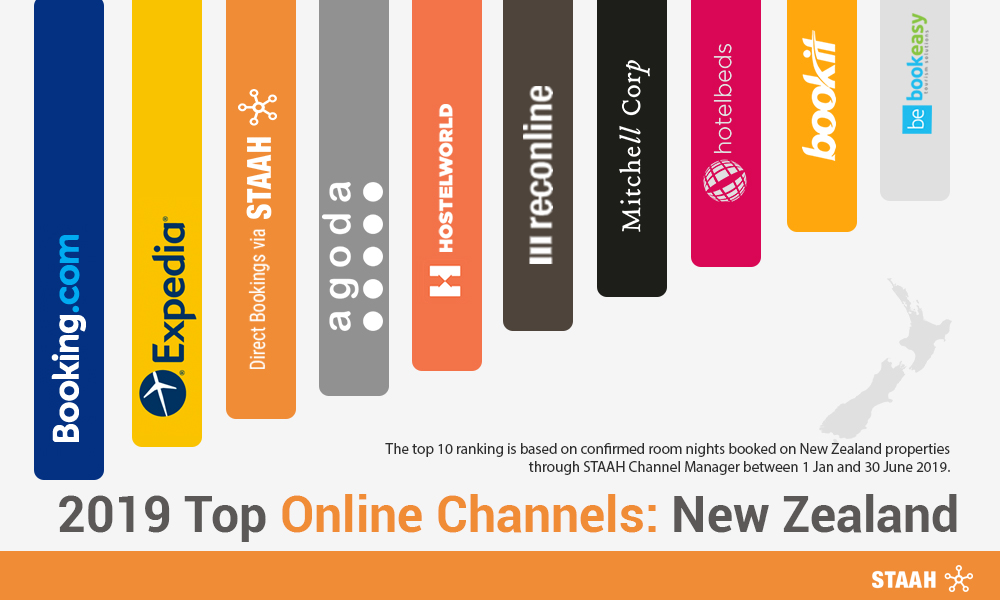 ---
Australia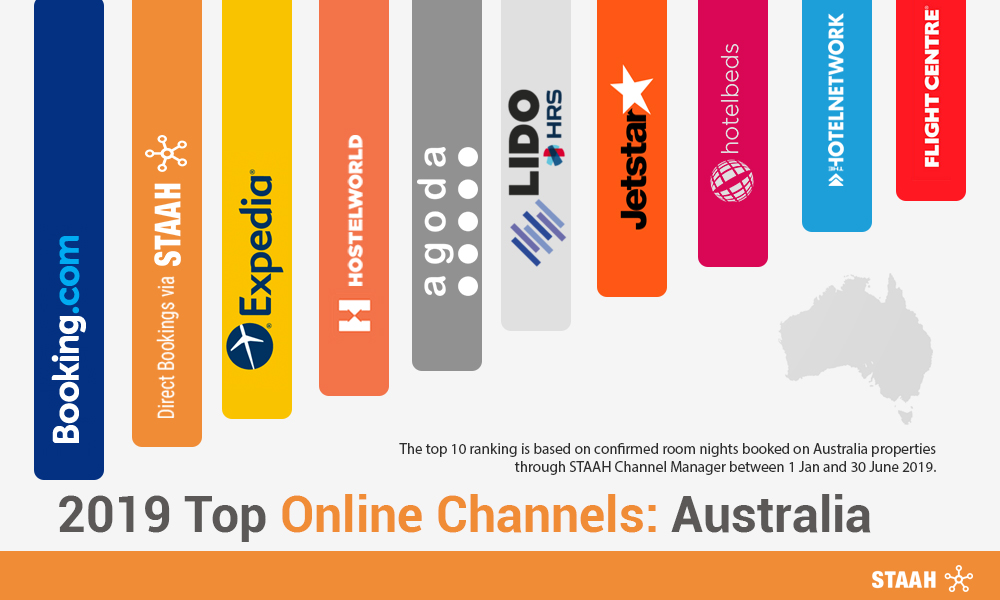 ---
India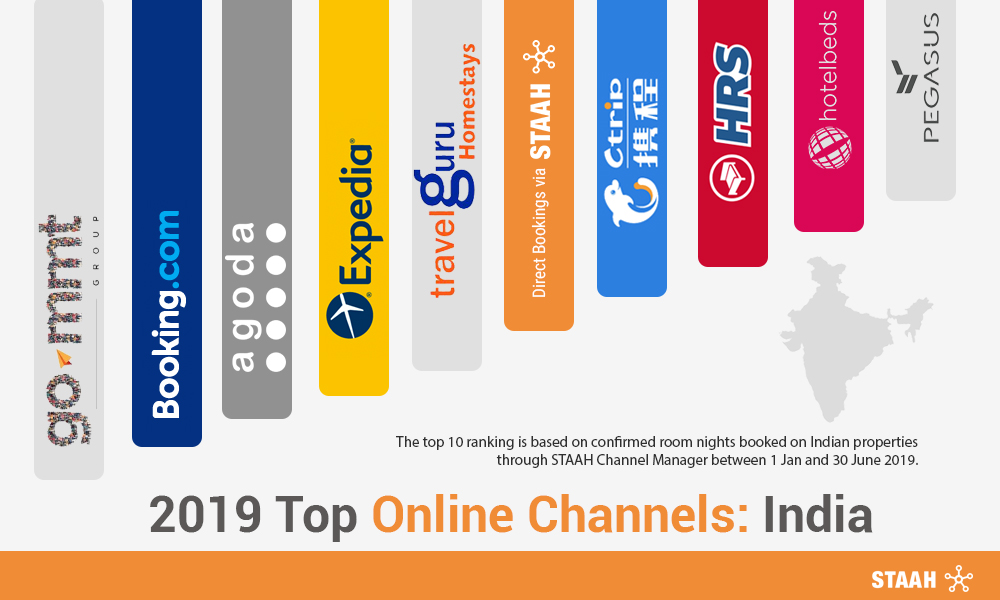 ---
Indonesia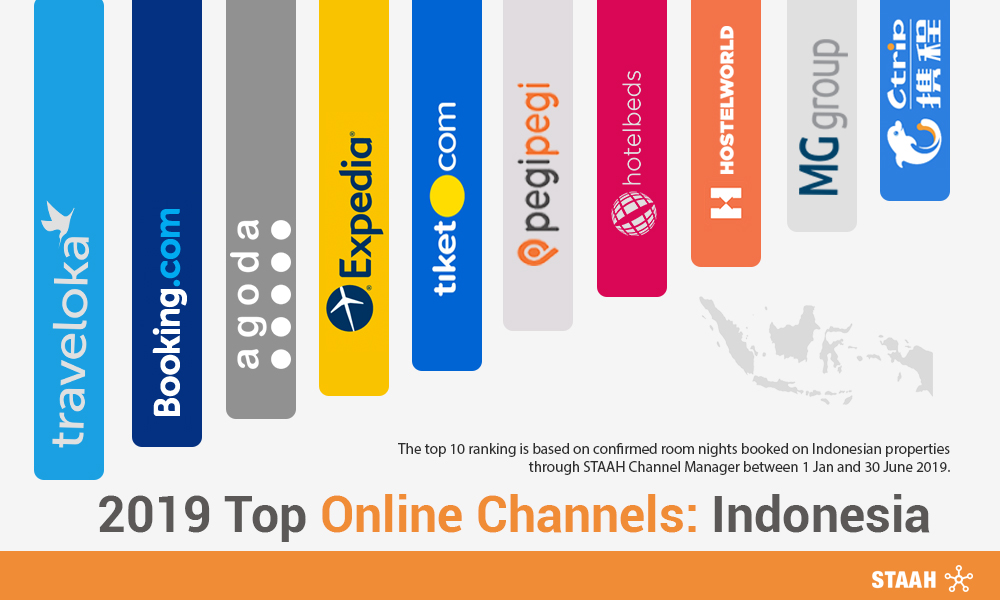 ---
Malaysia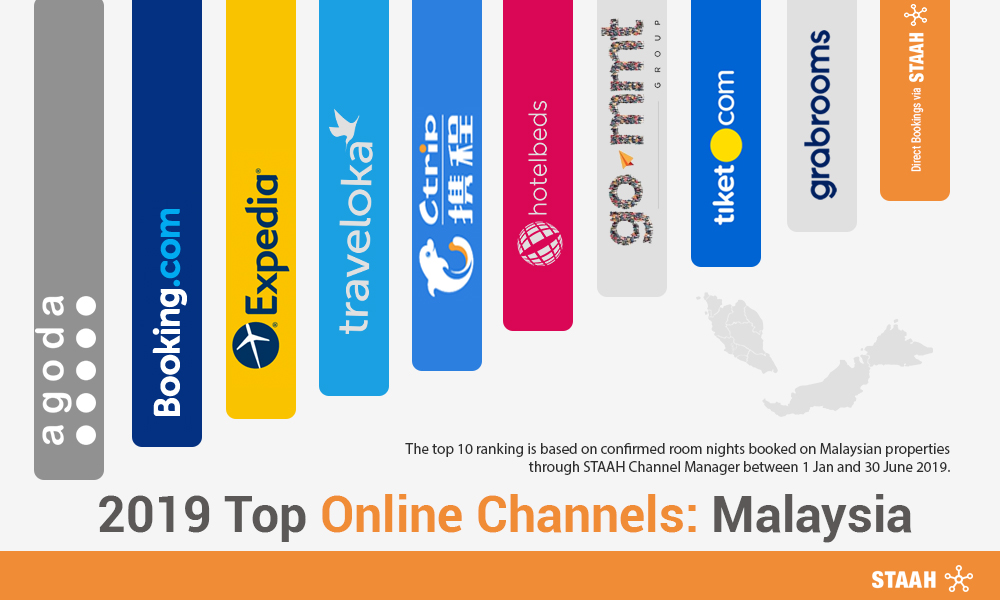 ---
Philippines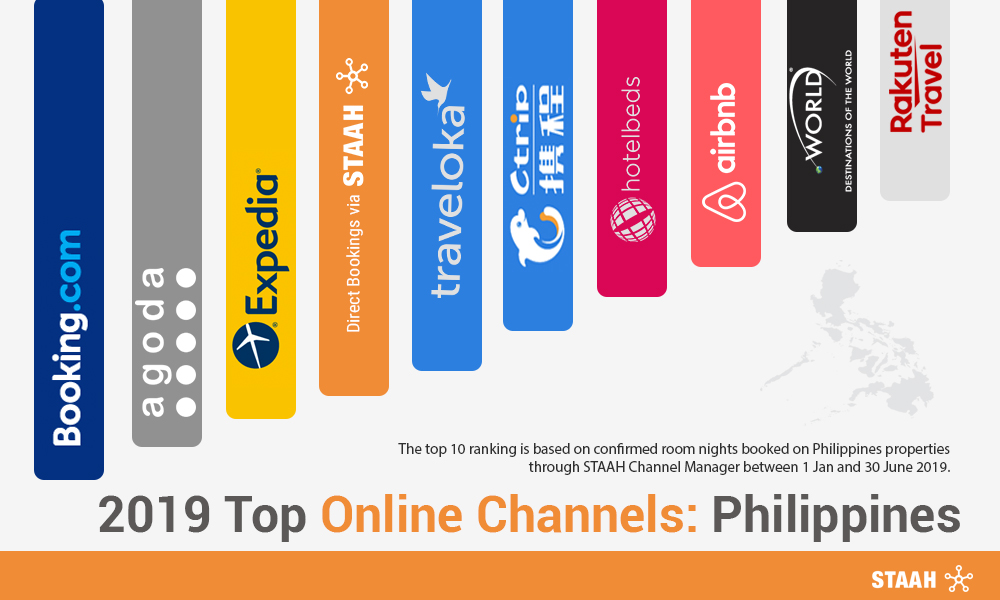 ---
Thailand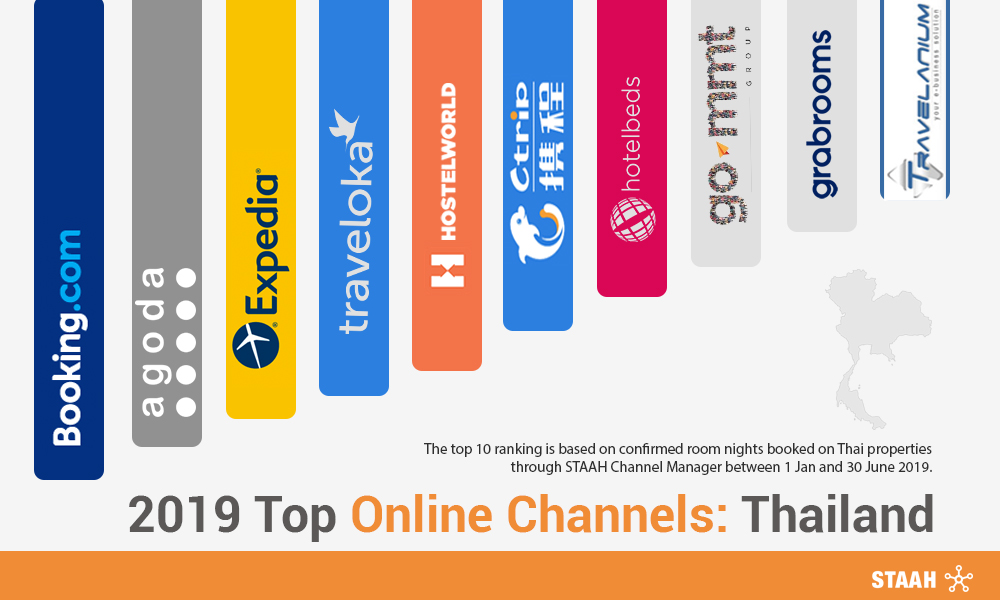 ---
United Kingdom
---
We are integrated with 300+ partners around the world so you can reach further. To know more about our list of integrations click this link.