We are excited to share the STAAH top 2017 moments, developments and successes.
It was another awesome year with a shining award under our belt and partnerships with the best in the industry – YOU. Here are some of the highlights in STAAH's 2017 journey.
---
The Rising Growth Curve
We continue to ride a rising growth curve with bookings via STAAH platforms now in excess of 10 million room nights. The top booking channels on the STAAH platform for 2017 were Booking.com, Goibibo, Expedia, Traveloka and Agoda.
In the last 12 months we have added more than 2,000 partner properties to its network. Now more than 5,000 properties across 70 countries rely on STAAH's cloud-based technology to reach and convert leads into guests through the front door.
Supporting this progression is a growing STAAH team. We now have more than 120 team members across seven offices helping accommodation providers around the world reach their full online potential. Two offices were added in 2017 (United Kingdom and Australia) to support the strong growth seen out of these regions.
In addition to Europe and Australia, the South-east Asian market has been a focus for STAAH. In 2017, STAAH grew its client base by 100% in this region, including a whopping 35% increase in India. This includes partnerships with some of India and UAE's best-known hospitality brands such as Loumage Hotels & Resorts, IntelliStay Hotels, GDHM Group and JayPee Hotels & Resorts. South-east Asia has been identified as a key market and STAAH has outlined its plan to solidify its presence here.
---
Constant Technology Development & Integrations
Our products are popular and awarded because they are relevant. We respond to the dynamic digital environment by constantly improving our technology, helping our partner properties find newer and efficient ways to reach prospective customers online and convert them into bookings.
In 2017 we completed more than 30 integrations with online travel agents, property management systems and payments gateways around the world. UK-based Hotel Bonanza and South-east Asia's MG Bedbank are prominent OTA connections completed recently.
We also added new features to our products that help us stay ahead of the technology curve. These include:
WatchMyRate: So, you never lose another booking to a commission-based source! This rate compare feature on your website improves the stickiness of your web visitors and prompts a booking action.
PCI-Certified: We take security seriously and are proud to be one of the most secure platforms for your customers to transact through.
GST-ready in India: Being our key market, this massive change in structure has a huge impact on our clients. Naturally we wanted to streamline the whole process for them. Hence our channel manager and booking engine in India to dynamically update the rates with the GST amount applicable, saving clients a lot of hassle and avoiding errors.
In 2017 we have focused heavily on enabling you to achieve success via our tools. The STAAH website now features a fantastic content library of blog posts, infographics and videos that provide insights, tips and trends to help you get closer to your business goals.
---
New Cabs off the Rank
At the heart of our growth is innovation. Product development continued at a fast pace with two new products launched, Gift Voucher Engine and ReviewMinder.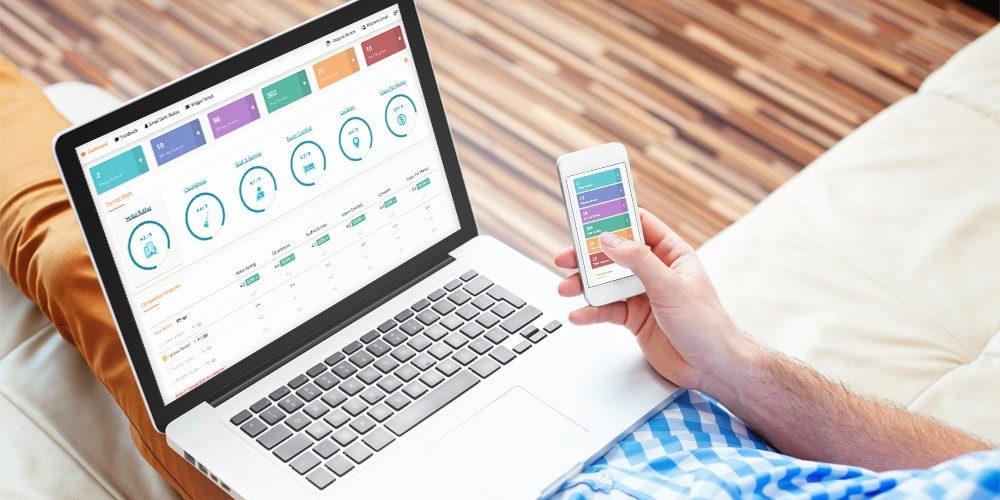 Gift Voucher Engine is a completely customisable e-shop that is easy to set up and manage, secure and helps you tap into the lucrative gift voucher segment.
ReviewMinder is an online reputation management tool that allows properties to listen and manage all-important online reviews, turning them into booking opportunities.
---
Big Wins
In August STAAH was chosen by Agoda as a partner in its newly-launched global Innovation Supplier Programme for online distribution. Dedicated to connectivity partners, the programme aims to create synergy effects with regard to product integration, acquisition and support to mutual accommodation partners.
Our second award came recently at the Indian Newslink India Business Awards 2017 where we were presented with the prestigious Excellence in International Business with India Award. This win recognises our product and process innovation, and our success through international business with India.

Our biggest win has been our clients' success, a glimpse of which can be seen on Capterra where we have some of the highest rated reviews as clients' talk of booking success that varied from a 9% – 150% increase.
continue to reshape not just one business but an entire industry. We are ready to take the sociological leap that involves using key artificial intelligence (AI) concepts. But we do this with caution, ensuring we stay true to our goal of being relevant and intuitive for all our clients.
---
What's Ahead?
2018 will be our 10th year in business. We continue to steam ahead in our efforts through innovations. This is just the beginning of what lies ahead. Keep in touch for to more integrations and updates from – make sure you subscribe to our blog and news updates.
To conclude, we want to thank you, our customers, for trusting us with your digital needs and look forward to working with you in 2018.
---