Having a strong online presence is essential for the success of a business. A well-designed and optimized hotel website can significantly boost direct conversions. It can also help establish a direct connection with potential guests.
---
Your website is like your shop window, and the ultimate goal is to turn visitors into bookers. This article will focus on key factors that can help you increase direct conversions on your hotel website. This will, in turn, improve its overall performance.
1) Intuitive User Experience
A seamless and intuitive user experience is paramount to capturing and retaining the attention of potential guests. Ensure your website has a clean and uncluttered layout, easy navigation, and clear call-to-action buttons. Optimize page load times to enhance user experience. Ensure your website is responsive across various devices, including desktops, tablets, and mobile phones. Avoid any frustration.
2) Use Visuals and Compelling Content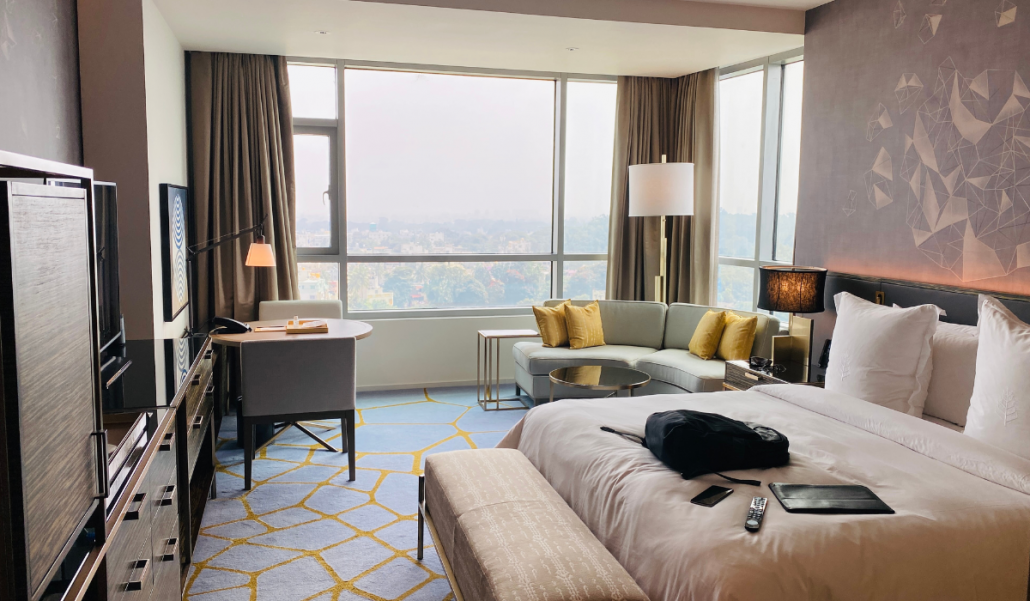 Visually appealing imagery and compelling content can greatly enhance the user experience and encourage direct bookings. Use high-quality photographs and videos to showcase your hotel's rooms, amenities, and surroundings.
Create captivating content that highlights the unique selling points and benefits of choosing your hotel. Incorporate guest reviews and testimonials to build trust and credibility. Make sure to update the latest photos of your property from time to time and also add your social channel links to create real-time trust.
3) Hotel Booking Engine | A Non Negotiable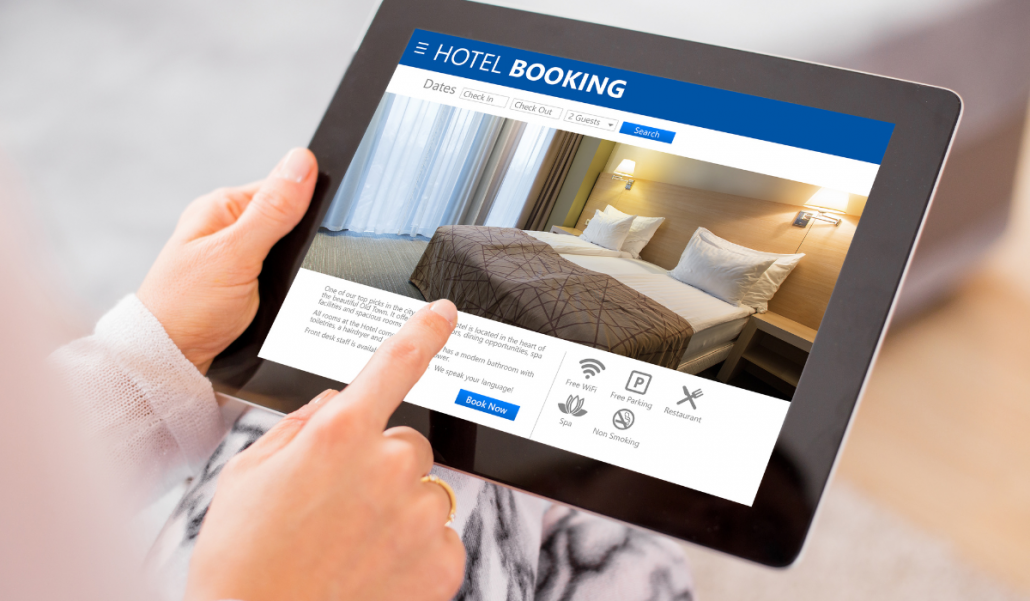 A booking engine is a must for driving direct conversions. Integrate a user-friendly booking engine into your website. Guests can check availability and view room options. They can also make reservations easily. Ensure the booking process is streamlined, secure, and mobile-friendly, allowing guests to complete their bookings with minimal steps and distractions.

4) Personalization and Special Offers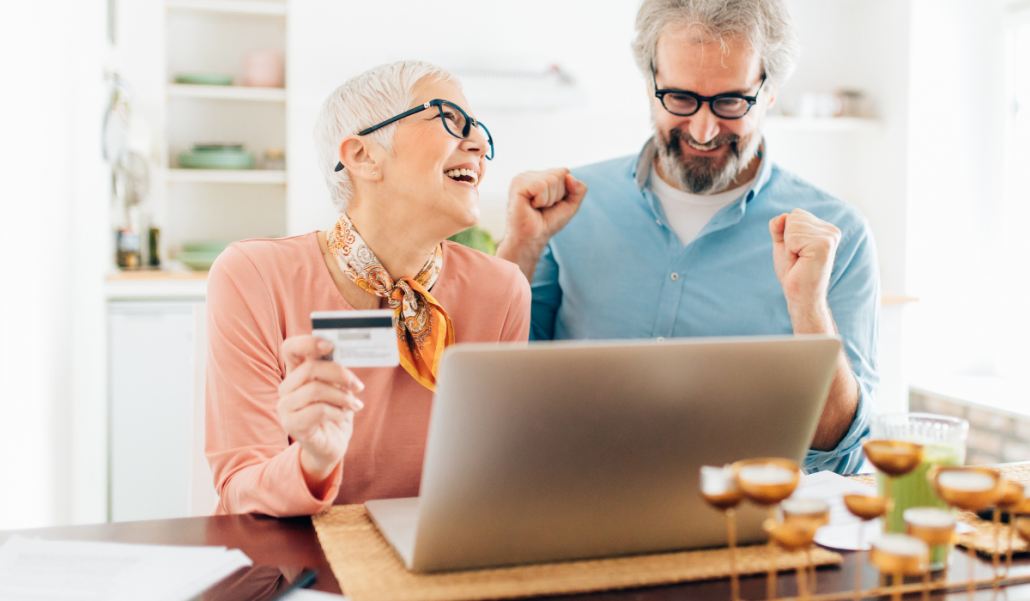 Implement personalized experiences on your website to entice guests to book directly. Use data-driven insights to tailor recommendations based on the user's preferences and past interactions. Offer exclusive deals and special packages for direct bookings, such as discounted rates, complimentary upgrades, or added amenities. Highlight these benefits prominently on your website to incentivize visitors to book directly with you.
Learn more about how to sell the right packages on your Hotel Booking Engine
5) Search Engine Optimization (SEO)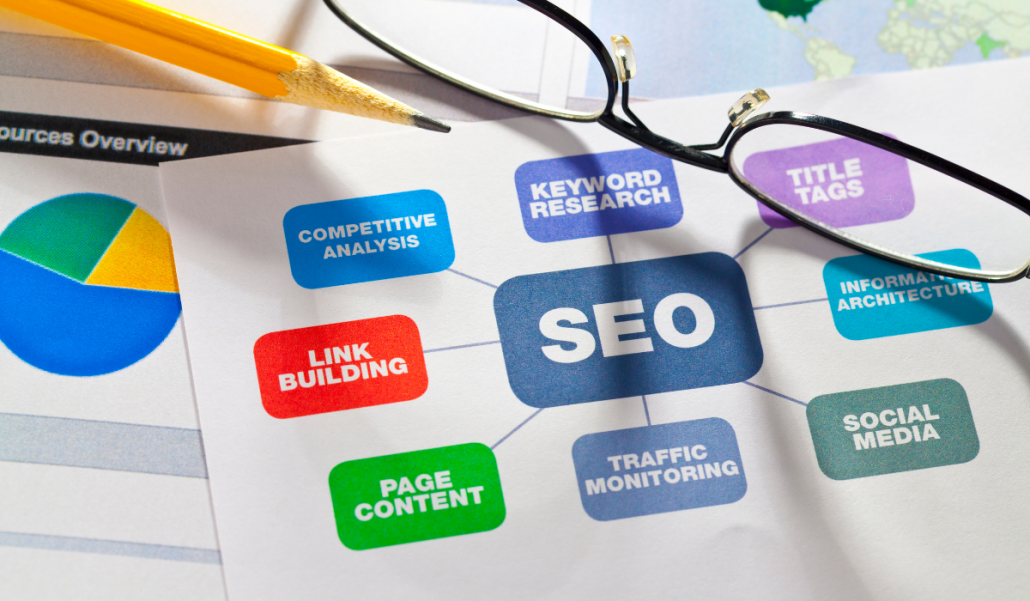 To drive organic traffic and increase direct conversions, optimize your hotel website for search engines. Conduct thorough keyword research and strategically incorporate relevant keywords into your website's content, meta tags, and headings. Ensure your website has unique, descriptive page titles and meta descriptions. Create informative and engaging blog posts around travel guides, local attractions, and events to attract potential guests and improve your website's search engine rankings.
Are you new to SEO or wondering where to begin? Download our Free Ebook on  Hotel SEO for Beginners to make you familiar with basic SEO terms and trends.

6) Clear and Transparent Pricing
transparency in pricing is vital to gain the trust of potential guests. Clearly display room rates, additional fees, and any restrictions on your website. An optimized hotel website can significantly boost direct conversions and help establish a direct connection with potential guests.
Use price widgets like WatchMyRate that display live rates from other OTA's to display transparency and why booking direct is better.
7) Be active on Socia Media
Build trust with potential guests by incorporating social proof and trust signals throughout your website. Display guest reviews and ratings prominently on your homepage and booking pages. Showcase any awards or certifications your hotel has received. Add logos and links to popular travel review sites such as TripAdvisor and Booking.com. This will help to increase the credibility of your hotel.
Did you know STAAH ReviewMinder – Online Reputation Management System that displays reviews from different channels on your hotel website.

8) Optimize for Local Search
Optimize your hotel website for local search to capture guests looking for accommodation in your area. Create dedicated landing pages for each local attraction, event, or popular search term related to your hotel's location. Incorporate relevant keywords and provide helpful information about nearby amenities, transportation options, and points of interest. This strategy can help increase your website's visibility in local search results and drive targeted traffic.
---
Are you an accommodation provider but still don't have your own website? Find out how STAAH InstantSite can help you drive more bookings. Get in touch today at sales@staah.com