Camar Resort Langkawi, Malaysia bids adieu to channel connection, rates and inventory errors while significantly improving staff efficiency. How? Read on …
A landmark resort that defines lifestyle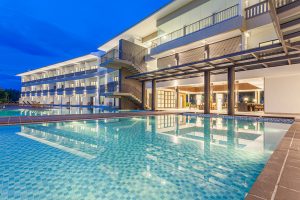 One of the latest entrant to the Langkawi hospitality scene, Camar Resort is located near a pristine, secluded beach. The 90-room property boasts four-star amenities. A full-service resort that attracts leisure and business travellers, it boasts the longest pool on the island with a top-of-the-line filtration system.
Combined with local dining experiences, tastefully-curated rooms, warm hospitality and its beach-front location, it has all makings of a truly unforgettable escape.
Limited by its technology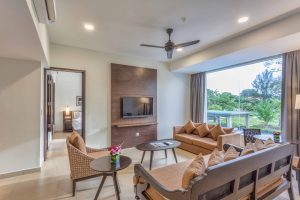 Looking to establish a best-in-class hospitality experience meant working with world-leading technology solutions. Before joining the STAAH network, Camar Resort was significantly limited in its reach and plagued by administrative challenges that were moving the focus away from what mattered most – an exemplary guest experience.
"We found logging rates and inventory individually into OTA extranets was eating away precious time for our staff," says Yvonne Dodds, Business Development Manager, Camar Resort. "Not to mention discrepancies that crept in because of manual management of rates and inventory."
Yvonne explains how the resort often found itself in an overbooked scenario. "Besides we were limited in our reach as we could not manage more than a handful of channels manually, whilst being unable to effectively convert website visitors into bookings – a precious commission-free channel due to limitations around running promotions on website," adds Yvonne.
"STAAH came recommended by other industry professionals, so we gave it a go," adds Yvonne.
STAAH helped gain back control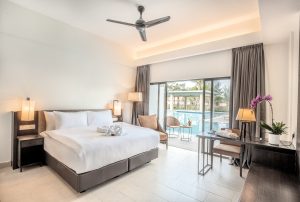 "STAAH puts you in control of guest journeys," says Yvonne. "Drive by insights, a seamless connection to our property management system (PMS) and reliable technology, rates and inventory distribution has never been simpler."
Camar Resort increased its reach by connecting with more channels via the STAAH Max Channel Manager which boasts more than 200 channel integrations, an intuitive dashboard, and real-time updates of rates and inventory.
The resort also signed up to STAAH's ConvertDirect booking engine, benefitting from its dynamic rate management features, deep insights, setting limit and, geo and device-based promotions.
"The set-up with STAAH was easy, especially as our PMS was compatible with its technology," says Yvonne. "Designed with a user-first approach, we find it very easy for staff members to understand and use the platform effectively."
"For times when there are questions or a rare issues, you can always count on the locally-available customer support team to help quickly," adds Yvonne.
Driving down error rates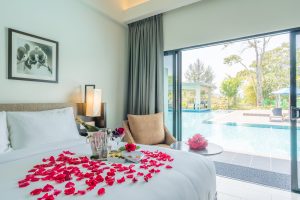 At the same time as errors such as incorrect rates or inventory were falling since joining the STAAH network, revenue was growing for Camar Resort.
"The increased reach via multiple channels along with a data-drive approach to revenue management has improved profitability and we have STAAH to thank for that," says Yvonne.
Yvonne praises the reliability of STAAH's technology as well as industry-leading features. "The shining star for us is also the customer service – the STAAH team has always shown great dedication to us and provided the best possible service."
---
Camar Resort  is four-star beach resort in Langhkawi where guests can indulge in affordable luxury and recharge their senses. The 90-room property caters to business and leisure travellers.