You probably understand the needs and benefits of connecting to online travel agents (OTAs). But, how does one decide which are the best ones for their hotel.
---
It's not an easy answer as Matthias Dybing explains below tips on choosing your online travel agent for your hotel:
OTAs in the modern distribution landscape
Good hotel distribution strategy is about balance and working with multiple offline and online travel agencies, as well as multiple distribution partners. Hoteliers should aim to promote their most profitable distribution channels; however, it is unrealistic to think that consumers would only search and book direct, or that direct channels are always the most profitable.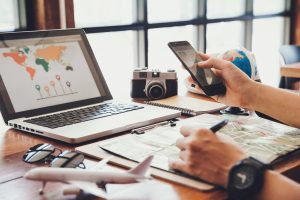 In fact, research has shown that most travelers commence their search for hotels on OTAs and or metasearch engines. They may then choose to book direct from the hotel website, but the OTA would have played a significant role in the booking.
Think of OTAs as the Yellow Pages of the 21st Century for hotels, providing visibility, reach, and bookings. For consumers, they provide the convenience of looking up multiple accommodation alternatives in one place. As a hotelier, this means you must be present on the multiple platforms your target audience is visiting. The aim is to increase revenue by capturing the highest paying travellers, in the right way, on the right channel, at the right time. Easier said than done. With every property having unique needs, which distribution partner is right for them?
Find multiple partners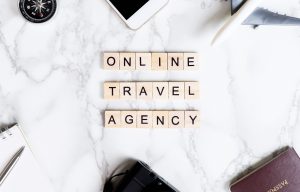 Don't limit your choice of OTAs. Use the likes of Expedia and Booking.com for reach, but find other OTAs/travel companies that could work for you and allow you to capture niche markets. Your channel manager will give you the option to connect with multiple OTA's to distribute your room rates and package deals.
Make smarter decisions based on the segmentation
Dig into various data sources (Channel manager, PMS, analytics, etc) to understand your guests and then segment them based on who they are and where they are from. Understand your target segment and then try to answer how you can reach more of such types of travellers and convert them. Equally, you would want to look at industry data for your region to evaluate if there are types of consumers coming to location that you are not capturing. Perhaps you could reach and capture their business by being displayed on online and offline channels they are more likely to visit.
Things to consider when choosing your OTAs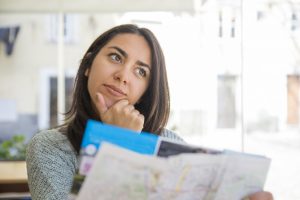 Looking through the lens of segmentation, the geographical location of your guests is key. This will also influence your choice of OTA partners. For instance, if you're located in Australia or New Zealand, with low domestic population and international visitation figures, you'll be turning towards OTAs that have a good footprint in your key international source markets. If that's China, dropping off Ctrip from your OTA list would impact your ability to reach guest from that region. OTAs are a great way to reach different types of consumers and new market segments. Many of them have strong affiliate programs that help you reach networks such as destination visitor centres, retail travel agents, etc. It is important for hoteliers to understand specific OTAs' affiliate networks and find ways to take advantage of the benefits they could provide. It is prudent to spend time with your OTA market manager to understand how you can take advantage of their affiliations.
Another thing to consider are commissions – OTAs do not always charge the same. Many smaller OTAs have cheaper commission levels in comparison to the one charged by the largest online distributors. Their production might be lower, however working with them can lower your blended cost of distribution. Besides, many smaller OTAs have a strong niche to differentiate them from the big guns. If you are targeting this niche, you must consider them. Finally, in order to maximise their reach and exposure in key source markets and market segments, hoteliers need to choose the right systems to connect their rates and inventory to a wide selection of distribution partners.
Wrapping up
OTAs must be selected to improve a hotel's reach and exposure, as well as their ability to attract different types of travellers and maximise sales. Smart hoteliers should be using them as an effective way to market their property globally.
This article has been taken from STAAH's ebook contributed by Matthias.
---
About the Guest Writer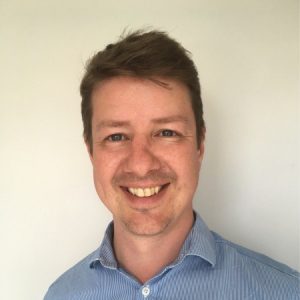 Co-Founder and Director of a revenue generation company called Nuvho Hotels, Matthias Dybing loves what he does – assisting hotels to generate revenue and profits through the optimisation of their revenue management, distribution, sales and digital marketing capabilities.
---