Having certain quality content on your Airbnb listing can help you improve your search, ranking and drive more bookings on Airbnb.
---
Consistently delivering high-quality stays on Airbnb can have a meaningful impact on your listing and in return get you more bookings, visibility, positive reviews and higher reach to potential bookers.
Before we dig into the key factors, here's why quality matters on Airbnb?
Here are the key factors you should consider for improving the quality of your Airbnb listing:
1) Make your photos shine
Guests don't always read your description, but they'll almost certainly flip through (and study!) your pictures. So if you've recently redesigned your space, added some new amenities or simply have a little more time or budget to spend on photography, consider a refresh. It is recommended to have at least 15 photos of your space.
Prioritise your cover photo. Your cover photo is what appears first in search results, so make sure it's one that catches travellers' attention.
Add brief captions. Captions help guests learn important info about your space, like if there's a king-sized bed in the master suite or a fancy espresso machine in the kitchen.
Hire an expert. Professional photography can pay for itself. Check if Airbnb offers professional photography in your area.
Take photos like a pro. There's a lot you can do to improve your listing photos using a smartphone. Get better DIY photos with these photography tips.
Read the in-depth guide on Take great photos of your space on your phone
2) Revise your listing details (Description)
Try to keep your listing details as accurate and up-to-date as possible. For example, if you no longer have access to the community swimming pool, make sure to remove any mention of it. It is recommended to have around a 175-word description.
Streamline your description. Most guests don't have time to read through lots of details, so focus on the things they care about the most.
Showcase your hosting style. By now, you've probably got a better sense of the kind of Host you are. Don't be afraid to let your personality shine through in your listing details.
Speak to the guests you want to attract. Maybe you've been hosting lots of families or business travellers. Consider adjusting your tone to speak to those types of guests, and highlight the features that will appeal to them most.
Read an in-depth guide on Writing an effective description of your place
3) Add new amenities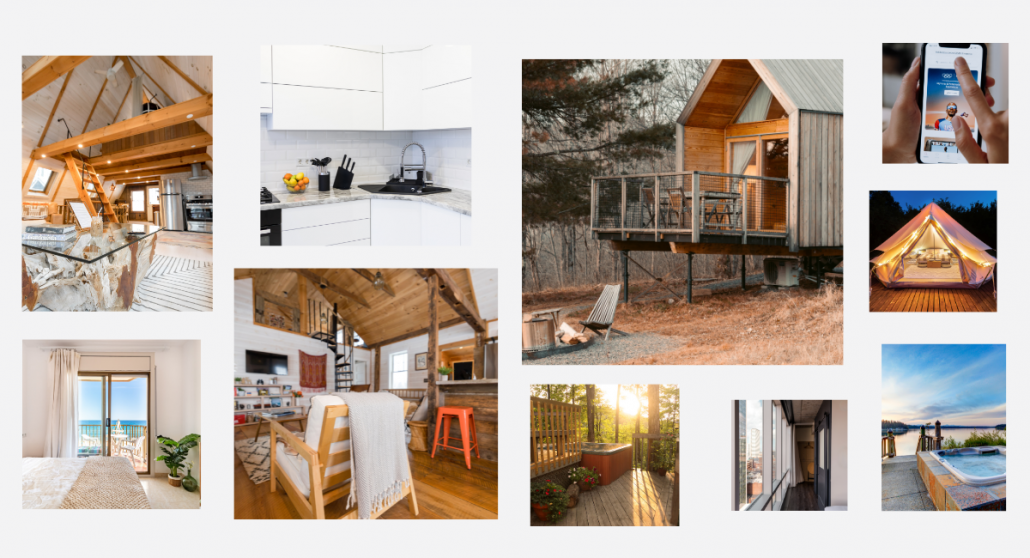 Have your guests asked for a hair dryer? Mentioned there's no kettle in their reviews? This is all great feedback—use it to decide what to purchase for your space, and make sure to update your amenities list once you've added them. Here are some of the most sought-after amenities:*
A pool
Wi-Fi
A kitchen
Free Parking
A jacuzzi
A washing machine or dryer
Air conditioning or heating
Self-check-in
Laptop-friendly workspace
Pets allowed
If you're new to hosting on Airbnb, you may consider setting a nightly rate below market value to help make your listing more attractive. Once you've been hosting for a while and have some positive reviews to bolster your listing, consider revisiting your price to find the most competitive rate.
5) Improve your search ranking
Airbnb's search algorithm considers more than 100 signals to match guests with the listings they want.
6) Look to your guests for important insights
Use guest feedback—the glowing reviews and the less-than-stellar ones—to help you fine-tune your listing. Did they rave about your outdoor patio? Try featuring it in photos. On the other hand, maybe guests were surprised to find the location wasn't super convenient for getting to and from the airport. Being more clear about this type of information in your listing description will help set expectations for future guests.
If you can use these learnings to improve your listing, you'll be on your way to more bookings, happier guests and higher ratings—and you'll be one step closer to Superhost status.
Read an in-depth guide on how to communicate with your guests effectively
(According to Airbnb internal data that measured the most frequently searched amenities worldwide from 1 January to 31 December 2021. Information contained in this article may have changed since publication)
---
If you are a STAAH customer using Airbnb as one of your online platforms. Read more tips & resources on how to optimize your Airbnb listing via STAAH here