Pre and post STAAH are two different worlds for Tanjung Rhu Resort Langkawi.
---
Slice of paradise in Langkawi…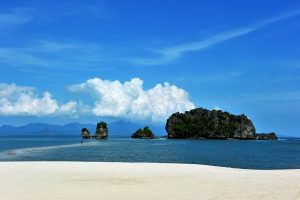 Tanjung Rhu Resort combines a rich medley of past and present with modern comforts and traditional settings.
Located at the northern tip of Langkawi, Malaysia, the five-star property is nestled in the cool shade of rustling Casuarina trees on a 2.5 km white-sand beach kissed by the aquamarine waters of the Andaman Sea. Exceptional dining, spa, river boat rides, catamaran sailing … the resort is a hub for activities that suit a myriad of travel styles. Its exceptional facilities are matched with warm hospitality that has made it a hit with its guests. The property was a recipient of TripAdvisor's 2015 and 2016 Travellers' Choice Award and continues to win over guests judging by its online reviews.
In search for a reliable technology partner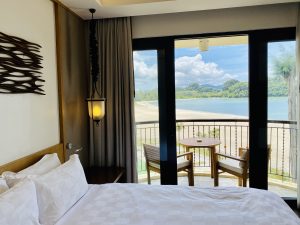 Before finding STAAH, Tanjung Rhu was using another service provider for its distribution needs. However, constant technical problems and a lack of support to overcome them led to the luxury resort to search for alternatives.
"Being in dynamic world of hospitality, we appreciate fast response as our products are perishable," says Reginald Pereira, CEO of Tanjung Rhu Resort Langkawi.
The team at Tanjung Rhu found itself in a situation, not alien to hoteliers. Overbookings were common due to an unreliable sync between the channel manager and chosen channels.
"We needed help, not just to resolve the technical issues, but also to proactively help us maximise our revenue opportunities," says Reginald.
STAAH fit the bill well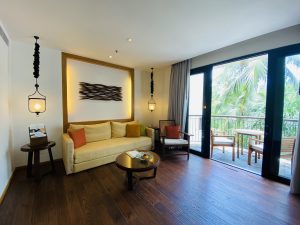 STAAH came recommended by other industry professional and along with another provider fit the bill well for us. "STAAH stood out for its ease of use, performance and most importantly customer service," says Reginald.
Tanjung Rhu's team chose a suite of STAAH products, including the channel manager for effective online reach, booking engine to drive direct bookings, ReviewMinder to harness the power of online feedback by guests and WatchMyRate to improve conversions on the website by presenting live rates from multiple OTAs on the website.
"The set-up was hassle-free," says Reginald. "Our team was trained on what we all found to be a very intuitive system. Training manuals and FAQs were provided to resolve some of our most common queries, quickly. Where a query was left unanswered, the STAAH team was readily available to provide inputs."
The results are here for everyone to see
"Since We've adopted the STAAH technology, nearly two years ago, revenue has increased," confirms Reginald. "The gains have been channel-wide, from OTAs to our website bookings."
The team has been reliant on STAAH's insights to inform its pricing strategy and using STAAH's dynamic rate management features along with promotions to drive the success they see now.
"We'd recommend STAAH to any hotelier looking to be relevant in today's highly dynamic and competitive hospitality environment," says Reginald. "Easy for users, easy on the pocket but works hard when it comes to guest acquisition."
---
Find out more about this luxury Malaysian resort here