From calm to manic and dripping in numbers, we take a peek into just another crazy day in the work life of Elizabeth  Bradley, Reservations & Yield Manager at The Heritage Hotel Management Group.
---
This was not how we planned to show you what goes on in a revenue manager's world. We were supposed to shadow Elizabeth for the day, take cool videos and share what an average day looks like as she runs the central reservations office for the Heritage Group [which has 19 properties across New Zealand].
However, this was not to be: but at a catch-up over coffee at Heritage Auckland we still managed to capture how quickly a day moves from calm to crazy in Elizabeth's world.
It's 9am and she is already a few coffees in (who's counting anyway!)
"I generally begin my day at 6.30am," says Elizabeth. "It's probably the only quiet time I have and I kick start it all with reports."
She rattles off a list of reports she relies on to make decisions around rates – yield, reservations from the night before, cancellations, competitor set … I furiously take notes, struggling to keep up!
"At the end of the month and quarter, we run additional reports on market segments, channels, etc." says Elizabeth. By this time, I have put my pen down and am just admiring her zen-like expression, despite her having spent a good proportion of her morning absorbed by excel spreadsheets! And that's before she has done her daily checks of the systems and linked technology for any errors.
"Any good yield manager needs to rely on data to be good at their job. But just knowing the numbers isn't good enough. You need to be able to make a story of it, without being afflicted by the 'paralysis by analysis' syndrome. It's also important to leave sufficient time for action," she adds.
Elizabeth didn't walk into the industry wanting to be a yield manager. At the time she stepped into hospitality, property management systems were based on DOS (a programming language alien to modern technology users); fax machines were the in thing and yield managers were a rare breed.
"I love all things clever," says Elizabeth. "And yield management is just that – technology done smartly to help you serve guests better and maximise revenue for the business."
It helps that Elizabeth understands the operational side of things very well: it just makes her better at what she does.
Elizabeth started at the bottom of the rung in the industry and moved into various operational roles in properties ranging from boutique to chain hotels across South Africa, Europe, and New Zealand. This is her third stint with The Heritage Group.
"I guess they took me back because I am good at what I do, but I wanted to come back because this is a company built on long-serving staff and they really do take care of their employees."
While her title may read Reservations & Yield Manager, her role extends much beyond it, into sales, marketing, special projects, and even interior design on the odd occasion.
"I think they just call me into the design meetings for face value," says the talented lady who finds time in a week – despite donning four hats or more in her job – to run a successful cushion-making business.
"It's good to be busy. You get work done faster," she says.
It's a hectic pace of life but Elizabeth wouldn't want it any other way. "I have a fabulous team here. They fight to get the best rate for the last room like the agents in a stock exchange, but they have fun doing it."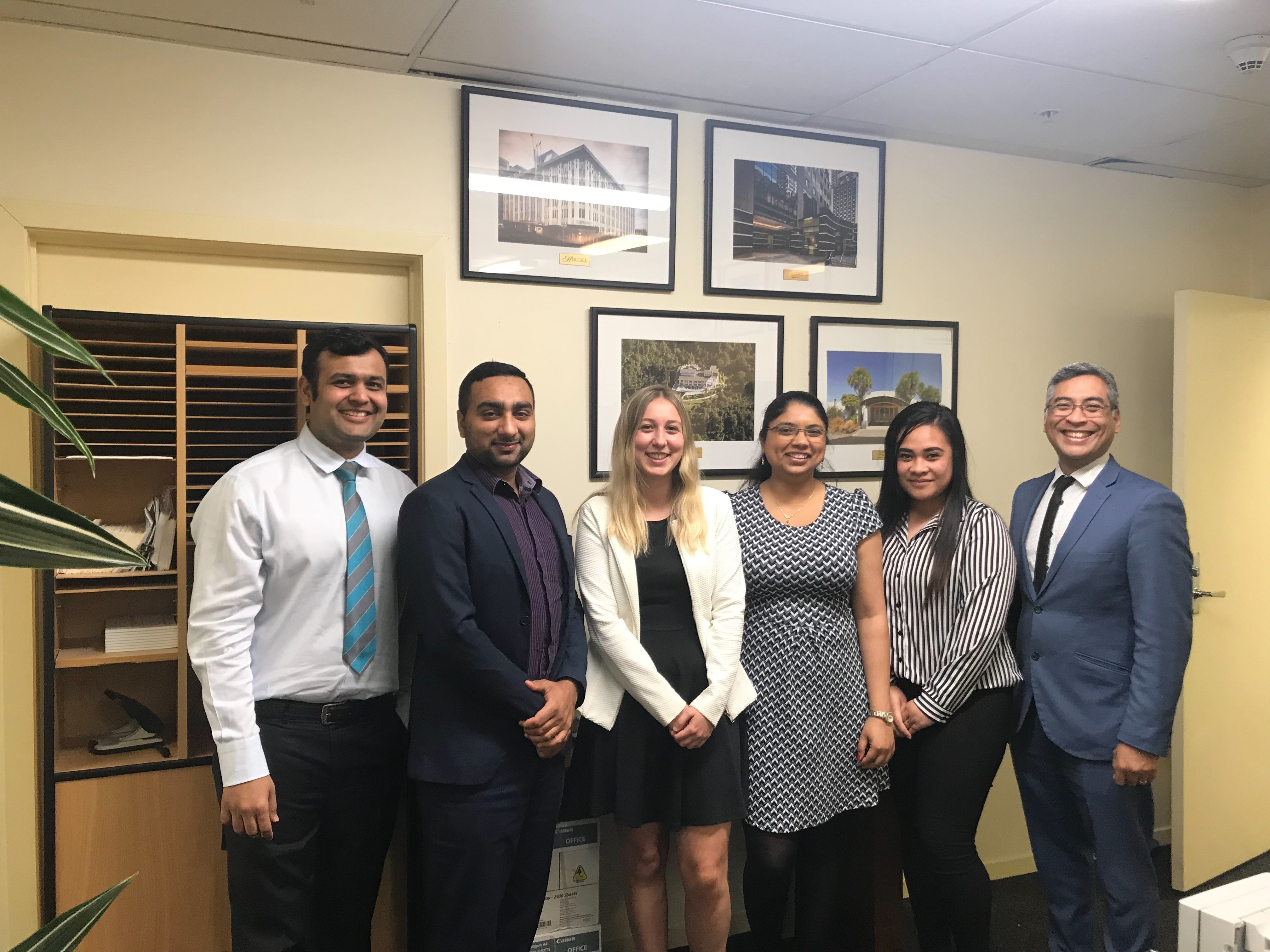 No two days are the same and anyone who has ever managed reservations and revenue will tell you there is never a dull moment.
"Even when it is not the busy season with last rooms to optimise, there are trends to be looked into and reviews of our various IT systems to ensure everything keeps ticking."
"Besides, if you really want to be good at this, you must keep abreast of changes in technology and be aware and ahead of the market." Agility is the name of the game when it comes to revenue management – it should be at the core of your being according to Elizabeth.
I am still trying to visualise her manic day when she puts an excel spreadsheet in front of me that documents the revenue management process for a hotel. I am blown away by the complexity of what appears to be a simple (enough) task managed by tools that do a lot of the thinking for you.
"That, in summary, is a big part of what I do here. My team and I give the best we possibly can – every day. No script, no set, just results. And it's great!"
---
I came away from this meeting with a renewed sense of respect for this revenue management discipline, which until a few years ago was non-existent. I'm all charged up to hear about your crazy days. If you're a revenue manager, share your days with us via email or on our social channels.