Airbnb makes it to the top 10 list in UK, Thailand, and Malaysia. Booking.com comes out strong at No. 1 followed by Gobibo, while direct bookings on hotel websites continue to be among the top-earning channels worldwide.
---
In its annual round-up STAAH, a leading cloud-based platform that helps hoteliers acquire more guests online has revealed the top booking channels for hotels. The results are based on more than 12.9 million room nights that were processed on STAAH's channel management platform in 2018 for its 6000+ partner properties in more than 80 countries.
Booking.com emerged at the top spot followed by Gobibo, Agoda and Expedia. Direct bookings via hotel websites also remain in the top 10 list with global distribution systems (GDS) also featuring in the top 10 lists of many regions.
"These top 10 lists for each region capture the distribution channels that led the industry in providing one the most critical measures for a hotel's success today – its online revenue," says Gavin Jeddo, STAAH's Founding Director. "They represent the diversified distribution strategy that properties across the world are adopting with sharing economy, direct bookings and corporate bookings via GDS all coming out strongly as leading channels along with the OTAs."
The top channels list also includes wholesalers, an important provider of online bookings to properties around the world as well as Airbnb that has shot to a No 3 position. A leader in the sharing economy, Airbnb completed its integration with STAAH late last year.
---
The top 10 booking channels for properties around the world, per region, in 2018 were:
New Zealand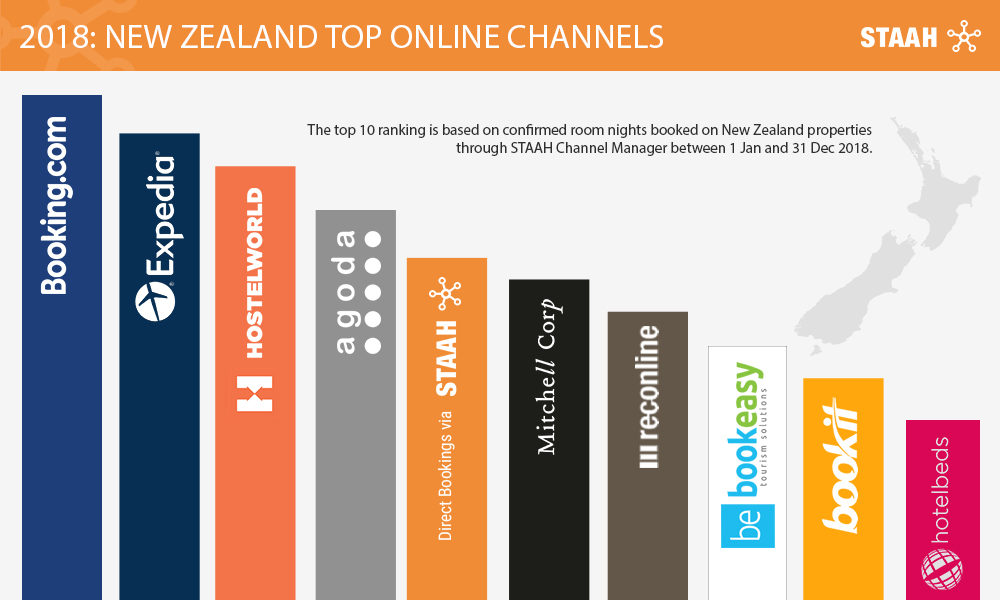 Australia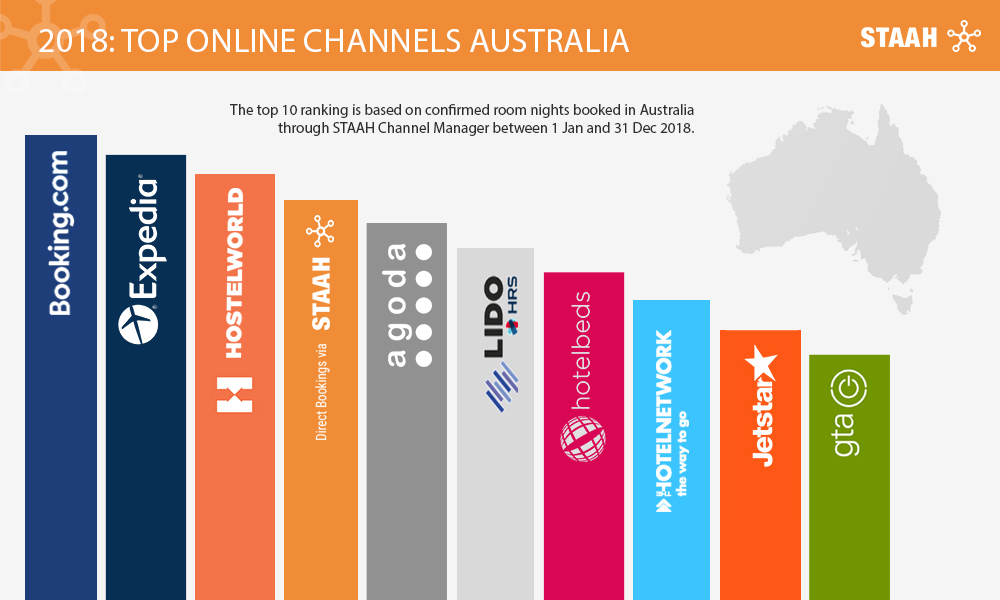 Indonesia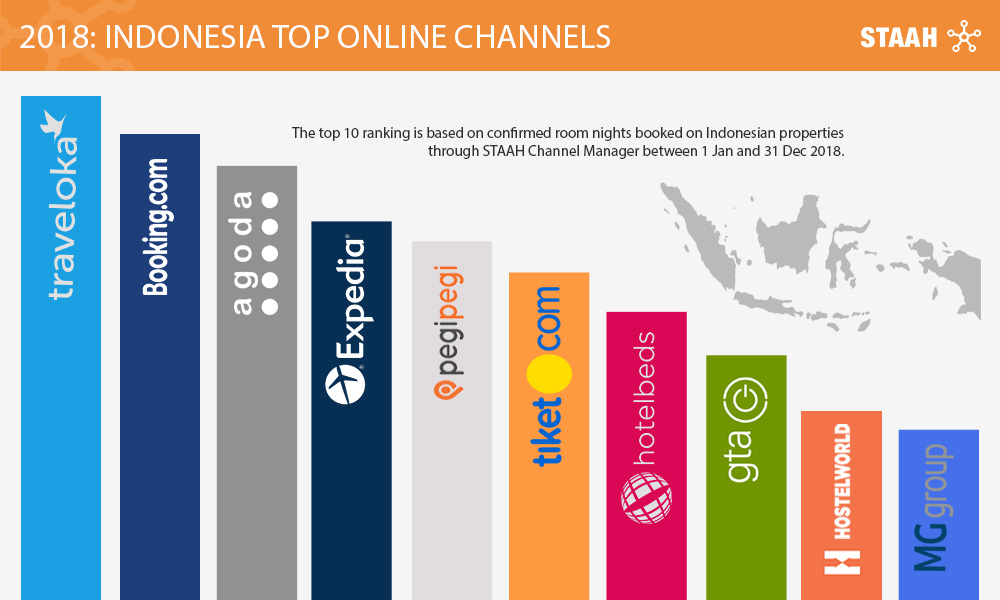 Thailand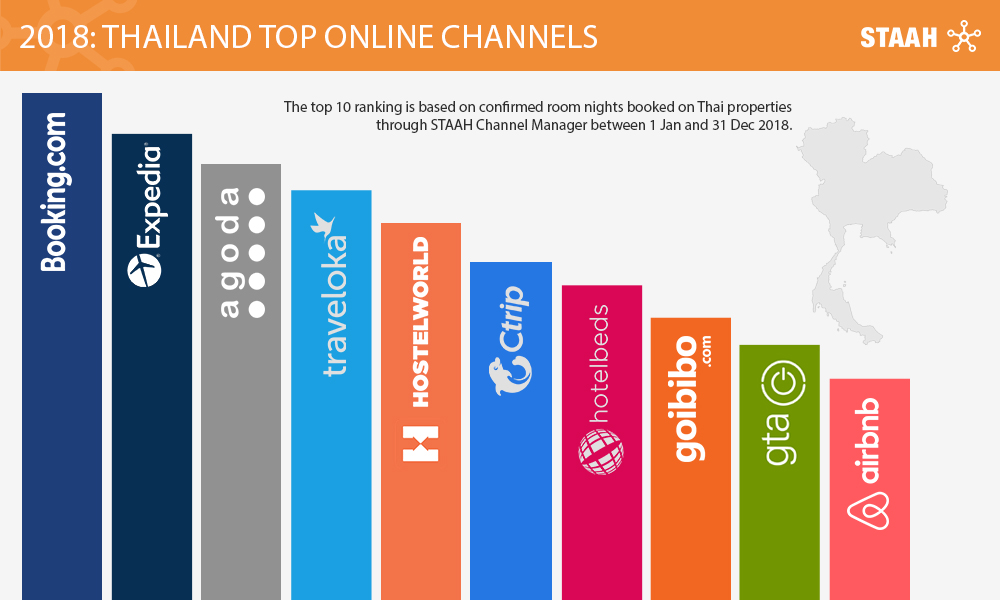 Philippines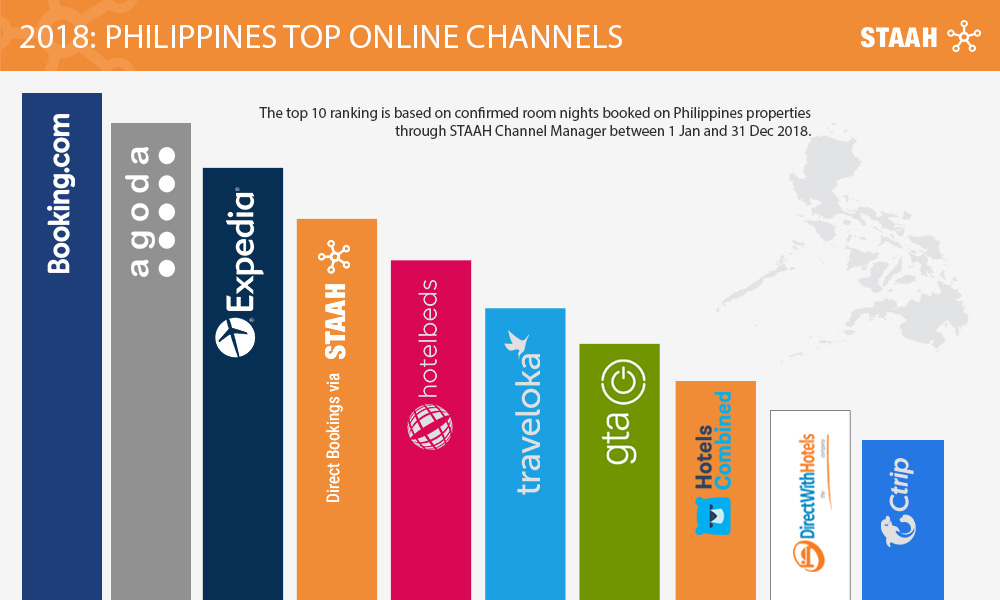 Malaysia
India

United Kingdom: