Contour Island Resort & Spa needed a hotel technology solution that would enable efficient distribution and increase bookings. STAAH fit in perfectly.
---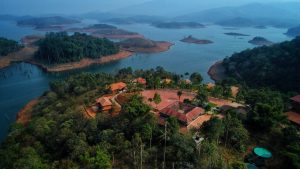 Hidden in the lush green hills of Wayanad in the South Indian state of Kerela, Contour Island Resort & Spa offers luxurious cottages and rooms that overlook the surrounding lake and islands. A sanctuary for leisure travellers, the 4-star hotel is an ideal holiday destination attracting nature lovers and active relaxers.
The resort is fitted out with top-of-the-line facilities, including an infinity pool, dining, indoor and outdoor games, modern equipment and lots more.
Contour Island Resort & Spa has prided itself on providing visitors with exemplary service and premier experiences. To complement this service, an upgrade of technology was needed.
The challenge: Inventory management was becoming too difficult
Contour Island Resort & Spa wanted to grow its bookings from a diverse range of traveller markets by expanding its distribution network.
However, the team of Contour Island was already struggling with keeping its existing online channels updated with the latest rates and availability. Adding any more channels was a distant dream – much needed though.
The property was recommended STAAH. Before long the team at Contour Island knew that STAAH was just the business solution they needed to leap into the future.
The solution: One place to manage it all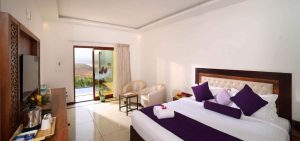 Contour Island Resort & Spa's team opted for STAAH channel manager to help with its distribution needs and get them the desired results.
With more than 200 connections, STAAH opened Contour Island to a world of travellers via some of the most impactful online travel agents (OTAs) in the industry. Rates and availability could be updated from a single place – the STAAH dashboard – and accurately and simultaneously distributed to all connected channels. The resort's team would spend less time updating rates and inventory, and more time delivering a better guest experience.
The result: 20% increase in bookings
After a speedy connection and training of staff, Contour Island Resort & Spa was on its way to growth. The team was impressed with STAAH's service, finding the customer service team very responsive and knowledgeable. The platform itself is very intuitive, designed with a user-first approach and tailored to the dynamic nature of the hospitality industry.
Nearly two years on, the property reports a 20% increase in bookings, despite COVID-19's harsh impact. As the travel starts ambling back to normal, it is hoping to further grow its revenue through smart distribution tactics, guided by insights from STAAH and the team's own expertise.
---
Find out more about this beautiful resort www.contourislandresort.com
Read how another Indian resort is thrilled to have doubled its bookings.