Saying goodbye to manual updates of rates and availability via OTA extranet was not the only win for Midas Hotel & Casino, Philippines when they switched to STAAH.
---
STAAH helped increase our direct bookings by approximately 23% since we changed our booking engine to Staah. The convenient set up of booking engine promos and rate plans and the quick OTA updates (rates and availability) contributed in the increase and managing parity with other OTA sites.
"Bookings are up, and precious staff hours spent on a total admin task such as rates and availability update are a thing of the past," says Roselle de Guzman of Philippines' Midas Hotel & Casino. "The connection to STAAH has brought many wins – it is a premium distribution and guest acquisition platform, without a premium price tag!"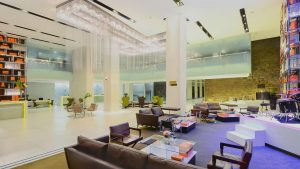 Amplifying Manila's vibrancy
Mixing glamour, contemporary style and cutting-edge culture, Midas Hotel and Casino is a hallmark of the vibrant Manila lifestyle.
Nestled in a bustling city, Midas Hotel and Casino stands tall in its grandeur as it welcomes upbeat travelers and families looking for a safe and delightful place to stay. The hotel's 226 spacious rooms, four food and beverage outlets serving sumptuous local and international cuisines, a quaint little spa, a contemporary gym, expansive event venues, impressive casinos, and modern lifestyle shops coupled with heightened safety and security protocols present a comfortable and satisfying experience that lingers in the memories of its guests the world over. The hotel's dedicated team known for its warm hospitality also ensures a pleasant stay for each guest, making this hotel a preferred brand for people with discerning taste. For those who desire the only finest things that life has to offer, the Midas Hotel and Casino is the perfect hotel choice.
Its 226 rooms are spacious and feature designer furnishings – a perfect place to refresh and unwind. Combined with a warm and attentive service, the Midas experience has guests, both leisure and business (including events and conferences) coming back for more.
Managing OTAs via their extranet was becoming tedious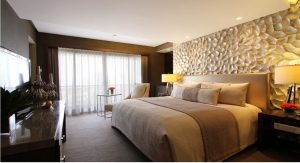 "A big challenge for us as a team was managing updates on OTAs that were not available on our channel manager at the time," says Roselle. "This was the primary reason for us to look for a new partner in this space."
Roselle adds that the cost of their previous channel manager and booking engine did not stack up with the features they offered and the connectivity.
"We knew that if we had to grow while remaining a property that continues to serve the best-in-class guest experience, a change was needed."
Along came STAAH…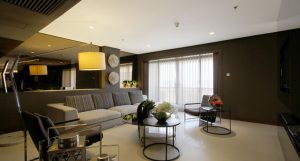 Some research and recommendations from other industry professionals led Midas Hotel & Casino to STAAH.
"We knew quickly that STAAH was the right technology partner for us," adds Roselle. "It was easier to manage and had more features that kept users in the forefront. For instance, developing an app to support the distribution platforms so rates and availability can be managed from anywhere and at any time."
Midas opted for the full suite of STAAH's channel manager and booking engine capabilities, including RateSTalk that allows hoteliers to monitor rates for key competitors, WatchMyRate so visitors to the property's website can see live rates of competitor properties and ReviewMinder to track and manage online user feedback.
"The set-up was quick, including the mapping of existing rates and updates to OTAs and training of staff to manage the system," says Roselle. "From the very start, the service offered has been stellar.
Midas gets a hi-tech edge with STAAH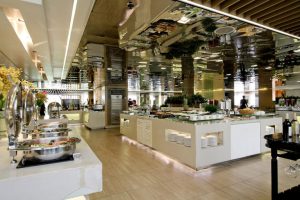 "We are an independent hotel in a crowded and highly competitive market, but STAAH has helped give Midas a hi-tech edge it provides," says Roselle.
Since moving to STAAH, Midas Hotel & Casino has witnessed an increase in bookings – both via OTAs and directly. "The comprehensive STAAH package works well together to deliver a seamless user experience, helping attract, convert and grow bookings."
"The reliability, affordability and advanced features of the technology aside, the customer service from STAAH is excellent," adds Roselle. "The team is responsive to queries and take in suggestions to improve seriously. This is reflected in a distribution and guest acquisition platform that is well-aligned to the needs of the hospitality industry."
"For us, it is very important to work with partners who understand our business; STAAH fits this criteria very well and we'd recommend other hospitality businesses to consider joining their network."
---
STAAH hotel management software offers a wide suite of products for independent properties and hotels in the Philippines.
Book in a FREE DEMO today with our local Business Development Manager Nancy Celis based in Manila nancy@staah.com