India's Le ROI group talks about how STAAH's cloud-based technology helped them in syncing rates and inventory across OTAs.
Le ROI Hotel & Resorts is an emerging Indian hospitality chain with eight properties across India, including New Delhi, Jim Corbett National Park, Udaipur, Raipur, Tehri, Haridwar, Jammu, and Digha. What sets each of Le ROI's properties apart is the location. Except for Tehri and Jim Corbett, all properties are located at railway stations, making them a very convenient stay for both business and leisure travellers.
Le ROI Tehri is located on a pristine site and gives guests the feeling of staying in floating huts. Their Jim Corbett resort overlooks the jungles and is beautifully landscaped for guests to truly relax in nature's lap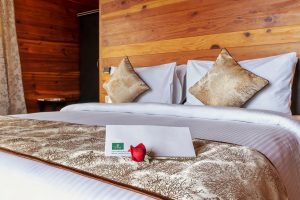 A need to gain real-time visibility across all online channels
For the Le ROI Hotels, managing availability for multiple properties across multiple online channels was crucial. Errors in Availability and rates could impact the revenue of the group.
Uploading rates and availability if done manually turns out to be a time-consuming process, affecting the staff morale. Also, it was important for the group to get connected to multiple channels.
STAAH was the preferred choice for its ease of use
When the Le ROI team began their hunt for an advanced channel manager, STAAH's name cropped up in multiple discussions with industry professionals. Online reviews and a demo with the STAAH team depicted the high-performing features of the platform, including a real-time two-way sync between hundreds of online channels, in-depth reporting that was easy to understand and access, and effortless yield management.
Despite its high-end features, STAAH is simple to use. From new staff to seasoned revenue managers, the onboarding was quick. Where the team was underutilizing the features or had a technology issue, STAAH's customer service team stepped in to resolve. Besides product knowledge, this is a team with a firm pulse on the industry trends and accordingly provide advice that gets best results.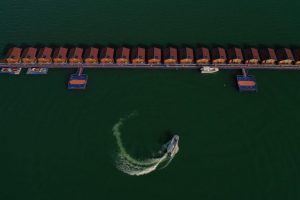 Improved business
Le ROI has been on the STAAH platform for the last three years and has definitely seen an increase in business during this time. Each of the group's properties reach further as they are now connected to more channels.
Revenue loss and uncomfortable conversations with OTAs around rate parity are addressed due to the real-time sync, managed from an easy-to-use STAAH dashboard. Accurate reporting and rich insights, both at group and property level, are now at the team's fingertips. This has helped them make informed decisions around rates, optimising revenue.
"STAAH is a great product. Every button and every feature it has makes sense. Combined with the great customer service and support, it has been an ideal solution for our properties."
---
To know more about this beautiful property visit www.leroihotels.com