Beleza by the Beach Resort in India has reported growth in online bookings and revenue since joining the STAAH network.
---
Beleza by the Beach Resort is spread over 5 acres of land with a 200m wide white sand beach in the front and emerald, green paddy fields at the back. Modern travellers of today feel connected to the nature and can enjoy the slow lifestyle of Goa within a few minutes after entering the property.
The resort offers a scenic pathway within the premises and helps build a constant connection to the pristine white sand of Colva beach. Guest at the resort have private access to the beach, a sunbathing deck, two swimming pools, a spa and a gym, a variety of on-property restaurants and bars, a beach shack, play–area with swings for children, activity area for games like table tennis and air hockey.
Improved direct bookings and total revenue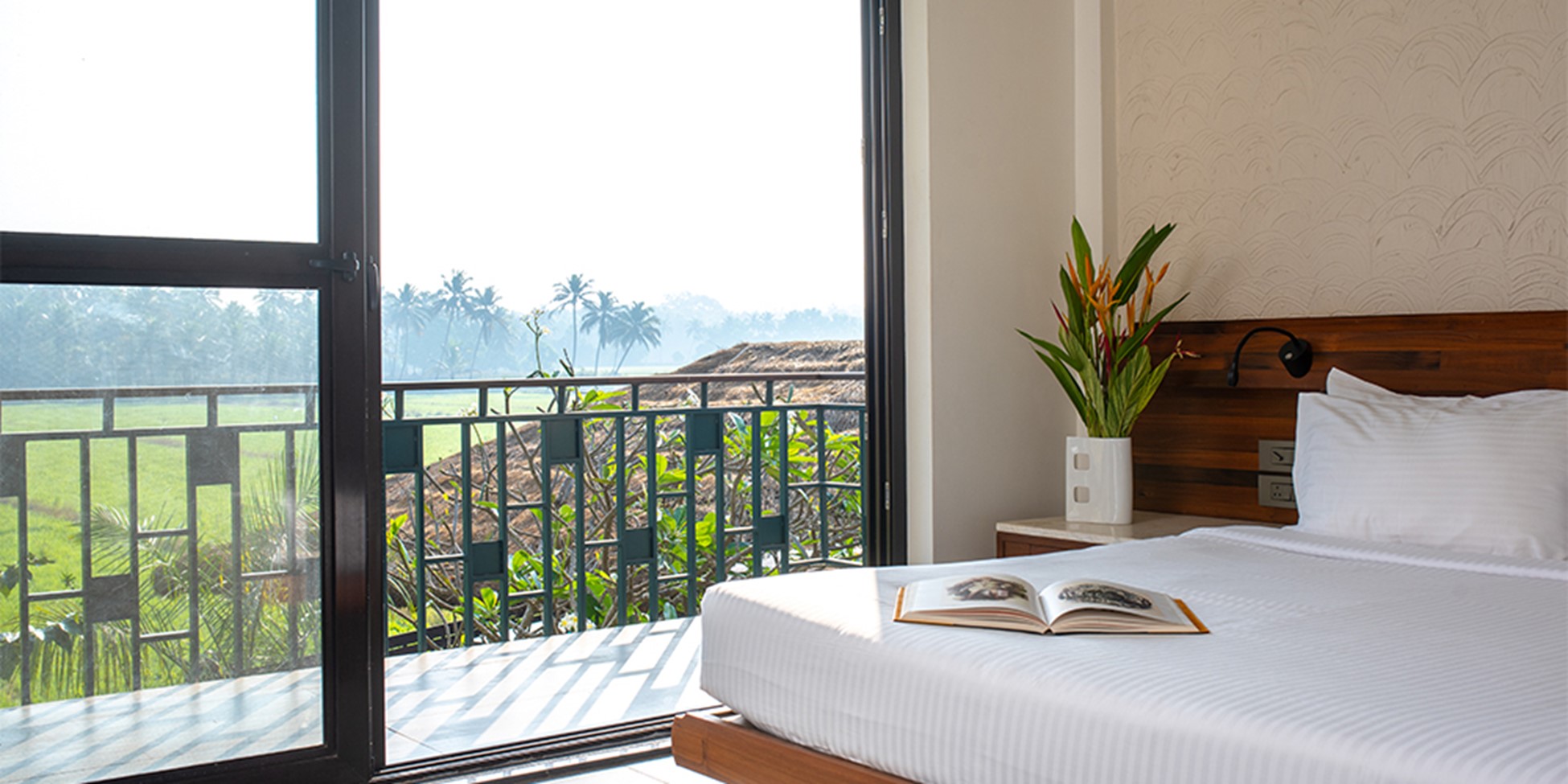 Before moving to STAAH approx. 6 years back, Beleza by the Beach Resort was extremely dependent on OTA bookings and struggled with common rate parity and real-time inventory-related issues.
After partnering with STAAH and using the booking engine and channel manager, the resort has converted a lot of those OTA bookings to direct bookings and has even trained their staff on managing the rates and inventory on OTAs at ease. This has significantly reduced overbooking situations at the property along with increasing the amount of revenue generated by the resort over the years.
Recently after adding 64 more rooms to its inventory, the resort faced a new set of challenges such as managing customer data, proactively responding to confirmation emails, and applying dynamic restrictions to different room types based on the demand in the market.
"Our staff was spending too much time managing customer details in PMS and then we were manually typing out confirmation emails whenever we received guest reservations. This left lot of room for human error leading to guest dissatisfaction situations. Lastly, this whole process also blocked us from maximizing our revenue potential. – said Raghav Bahl, co-owner of the resort."
STAAH MAX helped in maximizing the revenue potential
Moving to STAAH Max, the Advanced Channel Manager in 2022 has helped the resort solve all the above issues as STAAH MAX offers a CRS (Central Reservation System) which can house all the guest details and instantly send out confirmation emailers without any human intervention.
One of the new features of STAAH MAX also allows the property to set plans dynamically for different room types and restrict cancellation on one room type while offering discounting/flexibility on the others.
"We are thrilled that with STAAH MAX, we can now do things on the fly and manage our guest details in a much better fashion. It's just been approx. 2 months that we moved to STAAH MAX but we are already seeing the impact on our reservations in form of incremental direct bookings" – said Raghav Bahl.
---
Find out more about this beautiful resort www.belezagoa.com