Nestled in the picturesque county of Cambridgeshire, Cambridge is a vibrant city renowned for its world-class university, stunning architecture, and charming riverside.
---
With a blend of academic excellence, cultural diversity, and a thriving technology scene, Cambridge captivates visitors with its unique blend of tradition and innovation.
1) Serene Natural Beauty
: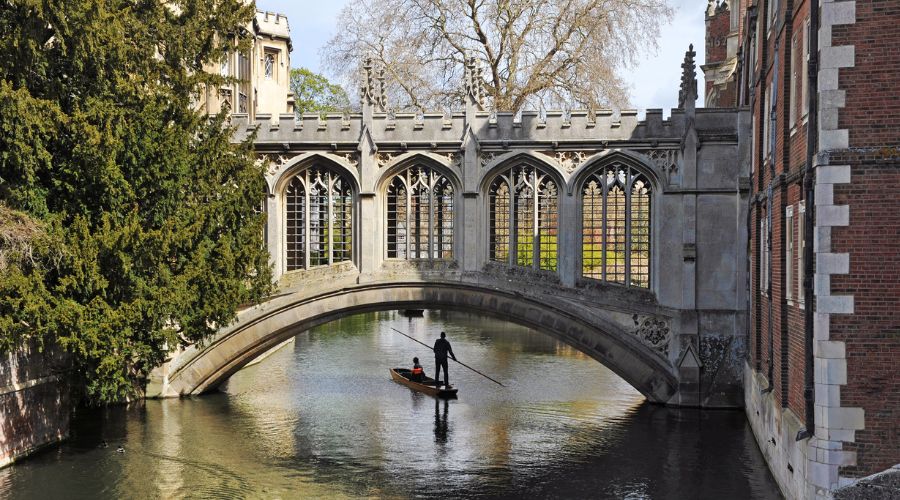 Cambridge is a city where verdant meadows, meandering rivers, and enchanting gardens intertwine. The picturesque landscape attracts tourists to immerse themselves in a serene and rejuvenating atmosphere.
2) Rich Culture :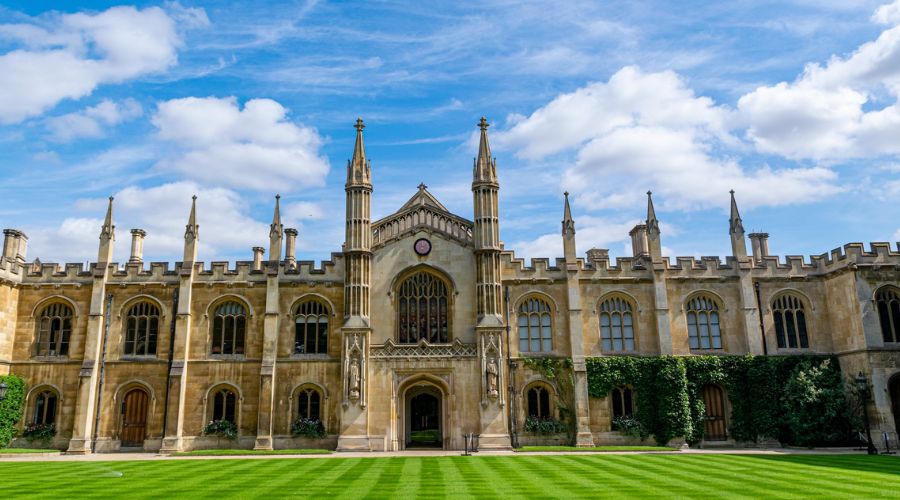 Cambridge boasts a rich cultural tapestry, encompassing centuries of intellectual heritage, artistic endeavours, and vibrant traditions.
3) World-Class Cuisine
: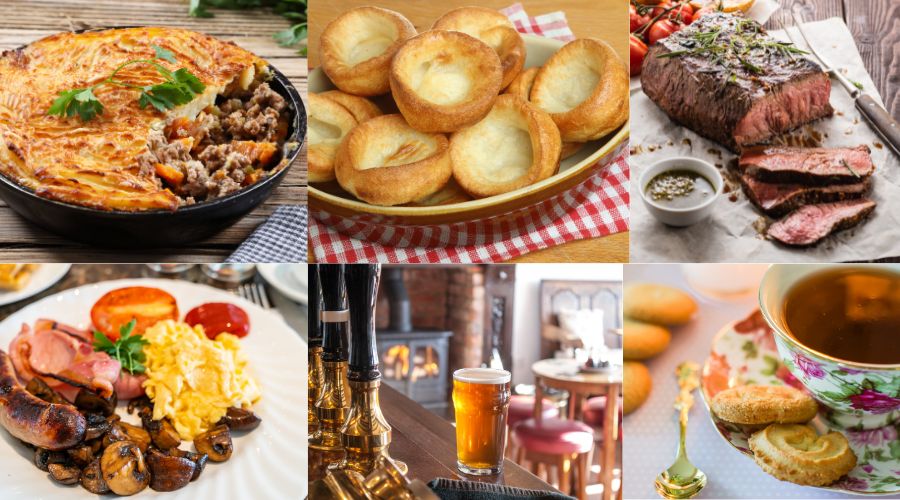 Cambridge is known for its diverse culinary landscape, offering a range of cuisines catering to various tastes. However, one of the main cuisines that stands out in Cambridge is British cuisine. From traditional English breakfasts to hearty pub fare, tourists can enjoy classic dishes like fish and chips, roast beef with Yorkshire pudding, and shepherd's pie. 
4) Cultural Festivals & Events :
Cambridge hosts a vibrant array of cultural festivals and events throughout the year, showcasing the city's rich traditional values and fostering a sense of incredible community. The Cambridge Folk Festival, renowned worldwide, celebrates folk music and features performances by acclaimed artists.
5) Adventure & Activities :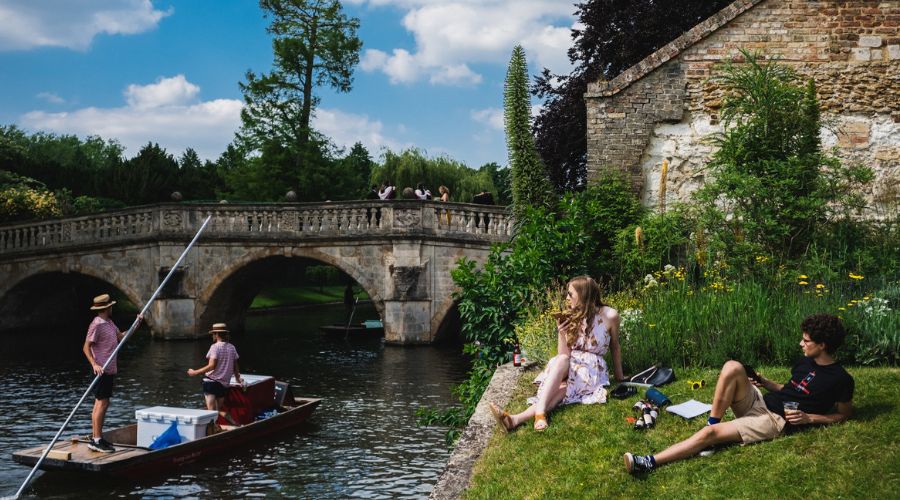 Cambridge offers a variety of adventurous activities for those seeking excitement and outdoor exploration. Punting along the River Cam is a popular and leisurely adventure, allowing visitors to navigate the waterways while enjoying the city's stunning architecture. For adrenaline enthusiasts, there are opportunities for hot air balloon rides, skydiving, and helicopter tours, providing breathtaking views of the region from above. Nature lovers can also enjoy hiking trails in nearby nature reserves or go boating on Grafham Water.
6) Cambridge Hospitality :
Cambridge is renowned for its warm hospitality, offering a wide range of accommodations, dining experiences, and warm service to cater to the needs of visitors. The city is home to a diverse selection of hotels, from luxurious establishments in historic buildings to charming bed and breakfasts and contemporary boutique hotels. These accommodations provide comfortable and convenient stays, often accompanied by personalized service and attention to detail.
7) Affordable Prices
: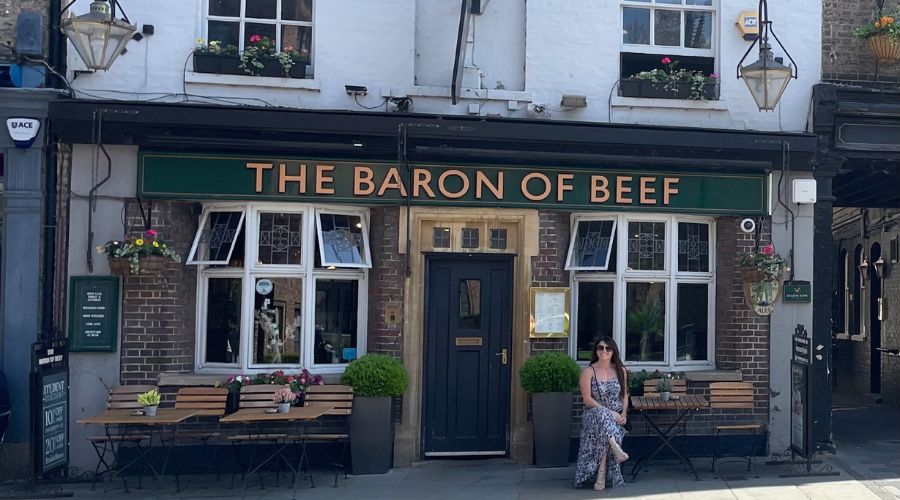 The university and research institutions in Cambridge actively engage in environmental research and innovation, seeking solutions to global challenges such as climate change and biodiversity loss.
8) Accommodation | Places to stay in Cambridge:
Cambridge offers a range of accommodation options to suit different preferences and budgets. Here are some popular places to stay in Cambridge:
9) Diverse Crowd
:
Cambridge welcomes a diverse crowd of students, tourists and locals creating a vibrant and inclusive community.
10) Environmental Conservation :
Environmental conservation is a significant focus in Cambridge, as the city recognizes the importance of preserving its natural surroundings and sustainability efforts. Cambridge is committed to promoting green initiatives, reducing carbon emissions, and protecting its diverse ecosystems.
Kirsten's Fun Facts about Cambridge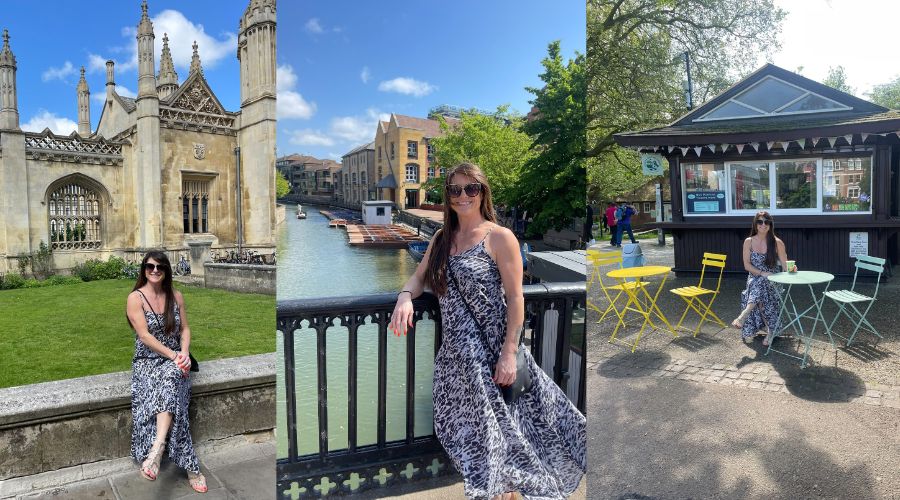 Cambridge is a great city to live in, it has loads of history and is home to the famous Kings College. I love a hot sunny Sunday punting down the river, down the backs of the colleges up to Grantchester and back watching the world go by. It's a very diverse city with lots of cultures. The easiest way to get around Cambridge is on a bike, very similar to Amsterdam. There are loads of green open spaces to meet friends and have gatherings with a BBQ and music.
About Kirsten
With over 30 years of experience in the Travel & Hospitality Industry, Kirsten is Business Development Manager – UK/Europe at STAAH who possesses excellent skills to help hoteliers grow revenue. She started as a holiday rep and found her passion for travel and hospitality. She then moved on to working in a travel agency helping people choose the holiday of a lifetime. Booking.com was the lead to the tech side of the industry. She joined STAAH in 2018 where she found her niche as a Business Developemnt Manager. She also loves training in the gym in her spare time and visiting different countries.
---
Get in touch with Kirsten at kirsten@staah.com