Queenstown in New Zealand, is a breathtaking destination that offers stunning landscapes and thrilling adventures to captivate visitors from all walks of life.
---
Surrounded by Lake Wakatipu and the Remarkables, Queenstown is paradise – a hub for adventure and indulgence for travellers and outdoor enthusiasts. A must-visit destination for anyone who visits New Zealand.
From her own personal experiences, Nashi Dasgupta from STAAH shares her love for the must-visit destination in New Zealand and why it should be on top of your travel list or a place to visit at least once in a lifetime.
Here are 10 Reasons to visit Queenstown when planning a vacation in New Zealand:
1) Breathtaking Views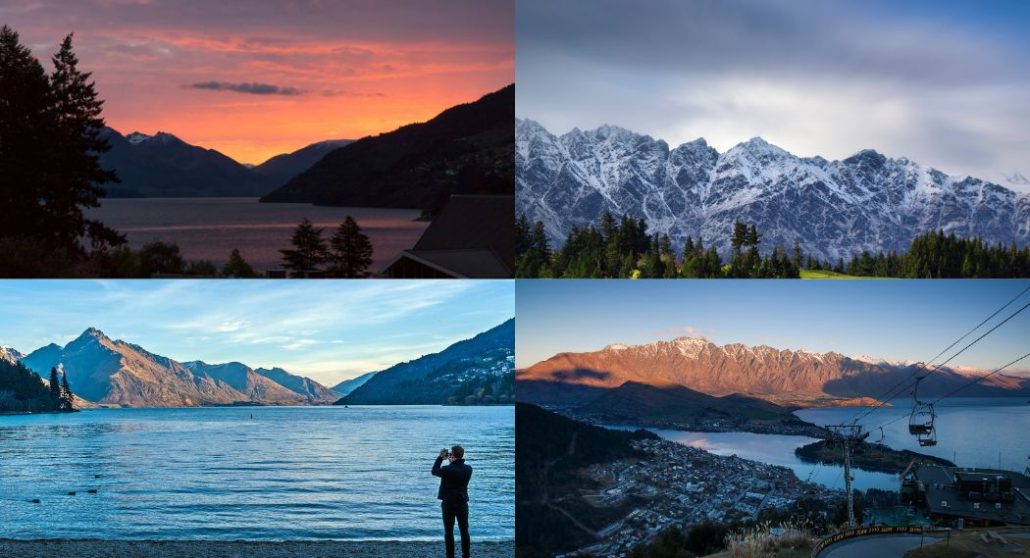 Nestled on the shores of Lake Wakatipu and surrounded by majestic mountains, Queenstown boasts some of the most awe-inspiring landscapes in the world. Whether arriving by air or driving, the breathtaking scenic views begin the moment you set foot in this enchanting destination.
Just an hour's drive to the south of Queenstown is the magnificent "Glenorchy Road to Paradise" with the turquoise blue waters of Lake Wakatipu – this picturesque journey is a must-see attraction for visitors.
2) Adventure Capital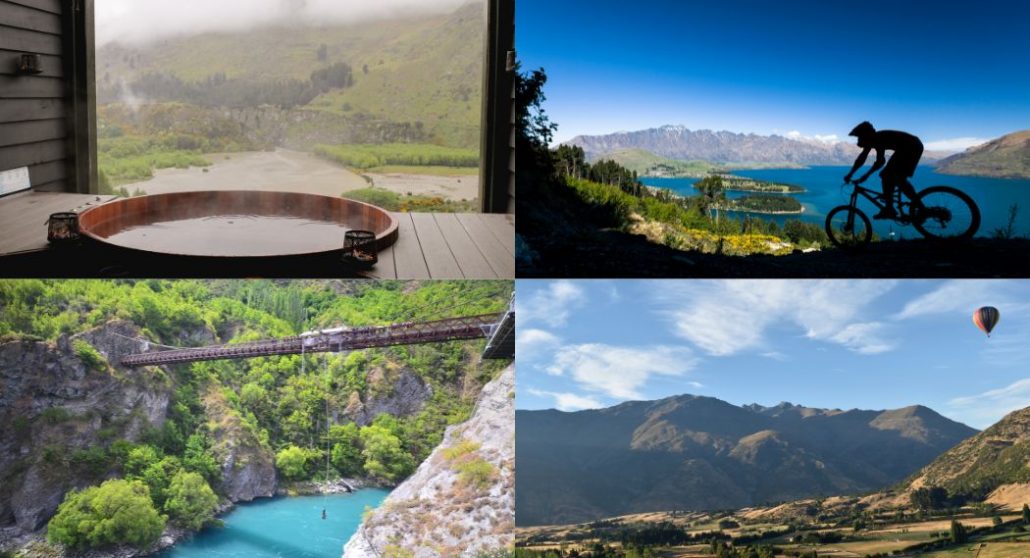 Queenstown is renowned as the adventure capital of the world. It offers an adrenaline-pumping range of activities, including bungee jumping, skydiving, jet boating, paragliding, hot air balloon and white-water rafting, making it a thrill-seeker's paradise.
It also has New Zealand's best ski fields including Remarkables, Coronet Peak, etc which is a hot destination during winter time. Popular things tourists can do
Milford Sounds Cruise
Skyline Gondola and Luge
Jet Boats
Earnlsaw Ferry with Lunch
Minus 5 Ice Bar
Day drive to Glenorchy
3) Most-Scenic Airport in the World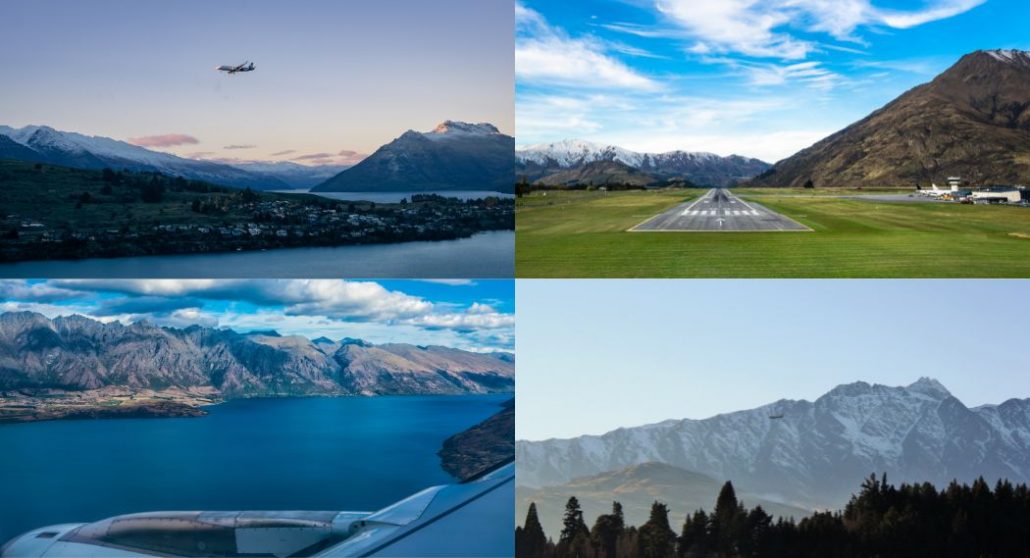 Queenstown has one of the most scenic Airports in the world.
Imagine landing on a runway in between fluffy clouds, and mountains with a stunning lake view on both sides of your aeroplane window.
4) Awesome Accommodations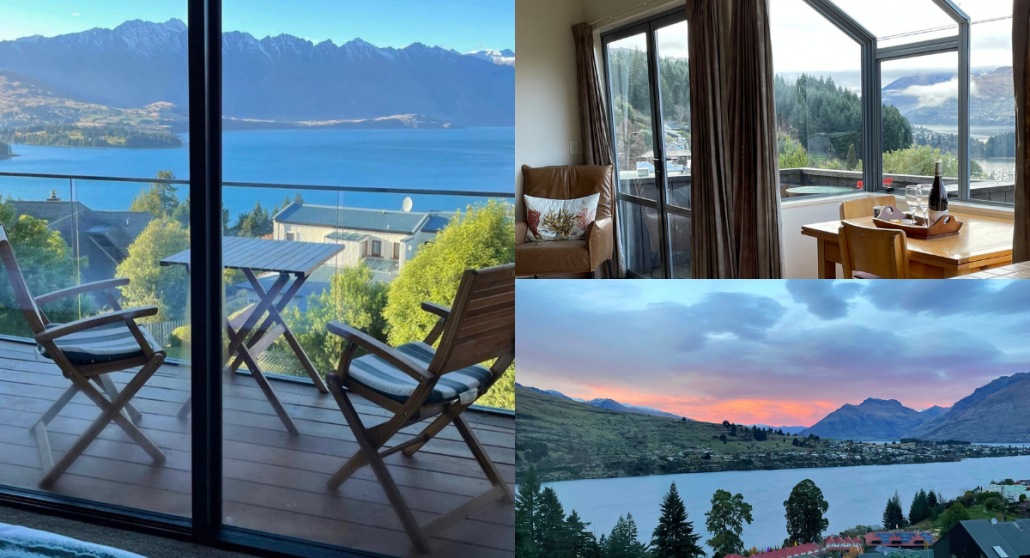 There are plenty of Accommodation options from hotels, backpacker hostels, motels and vacation rentals including Airbnb's in and around Queenstown.  Some of the STAAH Properties in Queenstown are Heritage Hotel, Melbourne Lodge, St. James Apartments, Bella Vista Queenstown, etc. Apart from these, we have several properties in Queenstown that are using STAAH Technology for managing their online distribution and boosting their revenue.
5) Four Seasons of Beauty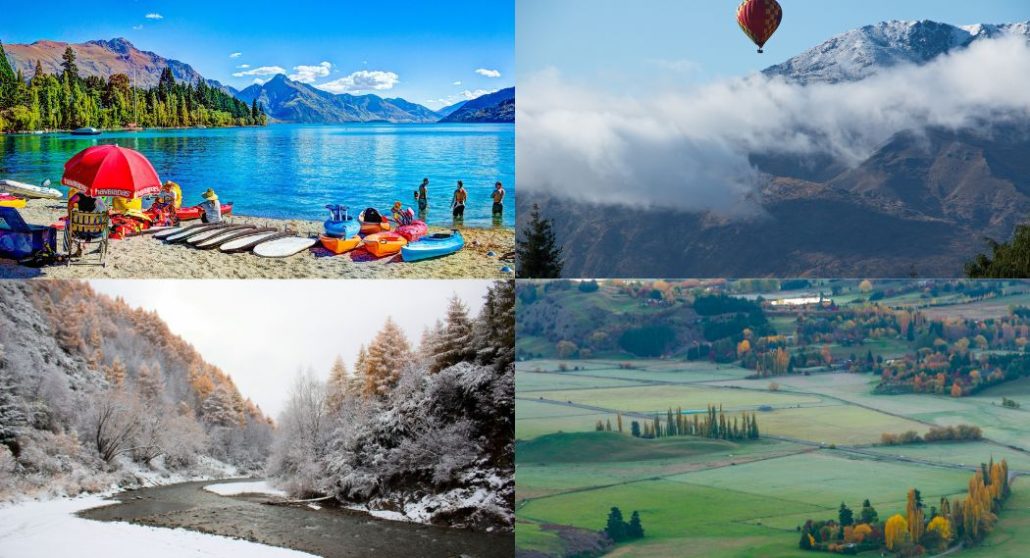 The diverse climate in Queenstown allows you to experience the beauty of the region all-round the year. From snowy winters with excellent skiing opportunities to mild summers that are perfect for outdoor activities, the region has something to offer in every season. Beyond the main town, the nearby small towns and a few local spots have their own unique charm.
Arrowtown is awesome to witness the breathtaking Autumn colours one can ever imagine, while Cromwell is a great place to visit during the summer for its apple orchards and cherry blossoms.
Lake Wanaka is just an hour away from Queenstown famous for its #ThatWanakaTree and Roy's Peak mountain hike.
There are so many mini spots one can drive around to experience the country's beauty.
6) Gourmet Food and Wine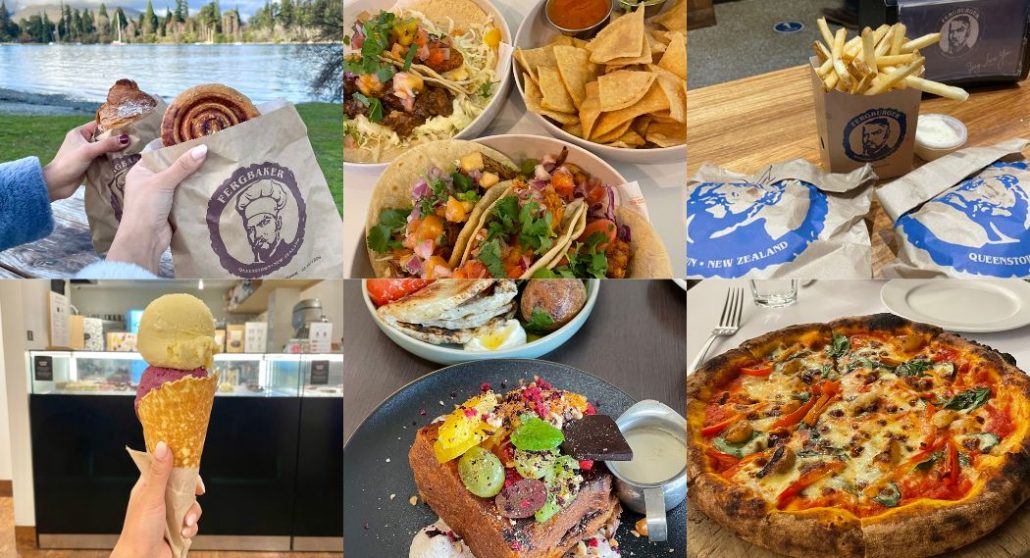 You have plenty of Food options, catering to various cuisines of the world including vegan, vegetarian, and even meat lovers.
Queenstown boasts a vibrant culinary scene, featuring a wide range of restaurants and eateries serving delectable dishes. Moreover, being located in the Central Otago region which is renowned for its world-class wineries, producing excellent Pinot Noir among other varieties.
Some of the famous spots are FergBurger, CookieMonster Milkshakes, Taco Medic, etc.
When you visit, don't miss the chance to explore the famous vineyards in Otago.
7) Local Charm 
The Queenstown locals are well-known for their warm hospitality and friendly nature. Visitors are often welcomed and valued, enhancing the overall visiting experience with an extra layer of enjoyment.
The locals host a lovely market near the waterfront, especially during the peak seasons. From handmade soaps, and candles, to yummy quick bites like a hotdog, churros, etc. It's a fun vibe to hang out with your friends and family.
PS: Sometimes you may spot a Pianist who plays right in front of the lake.
8) Insta-worthy Locations & Hidden Spots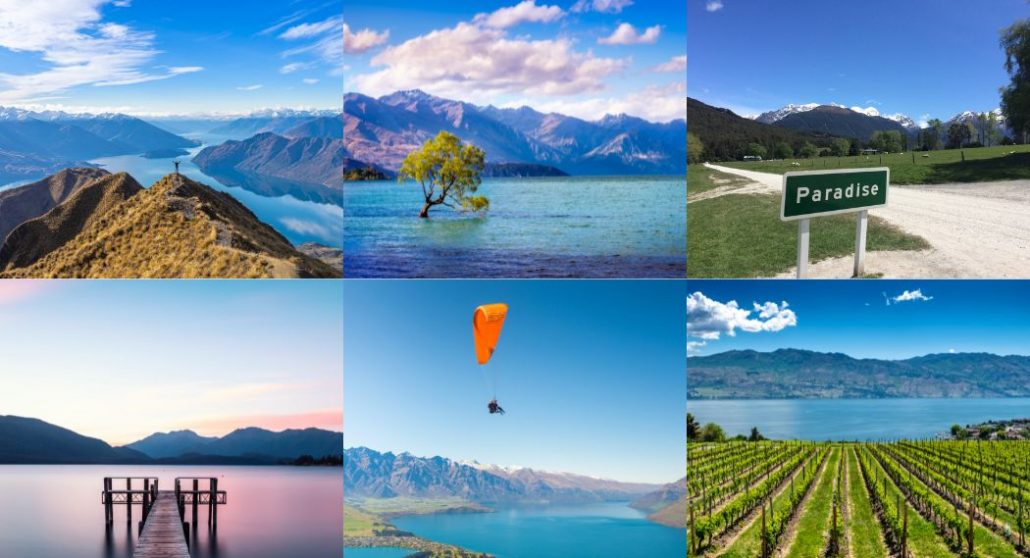 Embarking on a road journey through Queenstown and its neighbouring areas offers an unparalleled experience. If you would be interested in some non-touristy stuff and love clicking pictures of the unexplored, Queenstown is your destination. There are some lovely hidden bars, lake points and views to watch stunning sunsets. Some of them are Bob's Cove, Glenorchy Lagoon Walk, Roaring Meg, The blue door bar, etc.
9) Mountain Trails & Hiking Peaks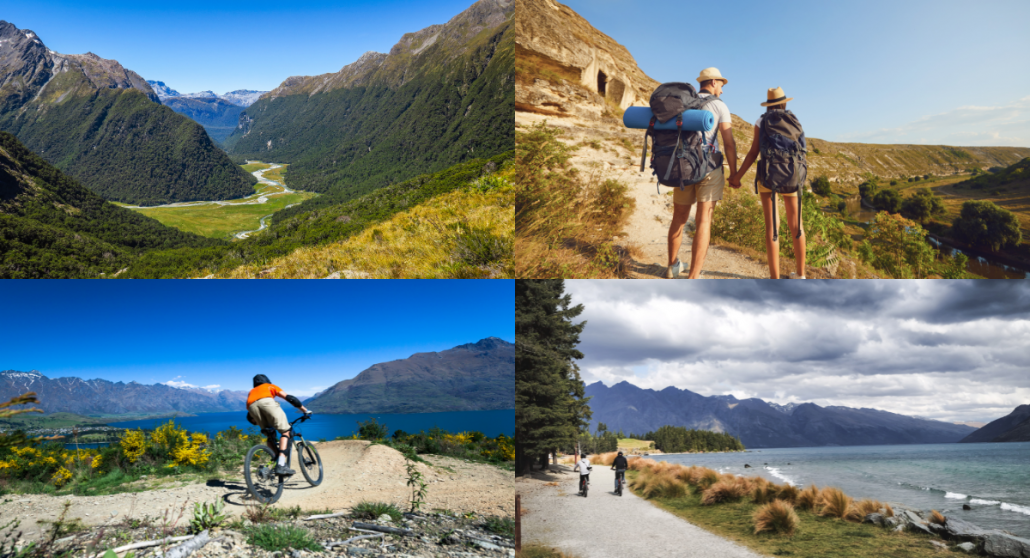 Queenstown stands as a paradise for hiking enthusiasts, boasting an array of meticulously outlined trails suitable for diverse levels of expertise. From short walks to multi-day treks, visitors can immerse themselves in the untouched beauty of New Zealand's untamed wilderness.
The region is not just for hiking but also for some captivating long drives along scenic routes that are beyond imagination.
Kelvin Heights Trail is a short walking trail in Queenstown, which is a great activity during summer.
You can even hire a bike or do kayaking.  There are daily water taxis/ferries that take you across the lake.
10) Adventure All Year Long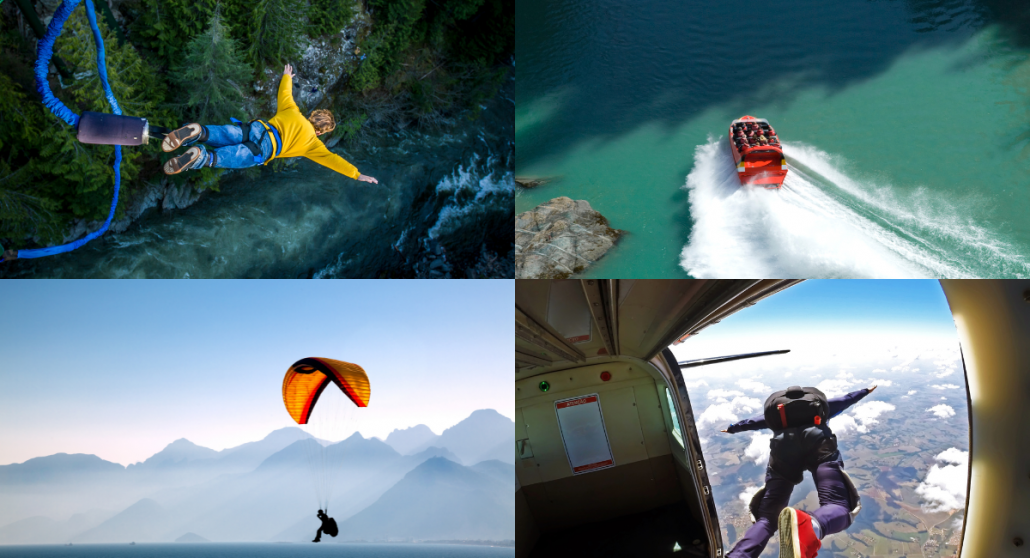 While Queenstown is famous for its winter sports, such as skiing and snowboarding, it also offers an exciting range of activities throughout the year. Irrespective of the season, a multitude of adventures awaits every individual – be it mountain biking, water sports, or hiking.
Nashi's Fun Fact about Queenstown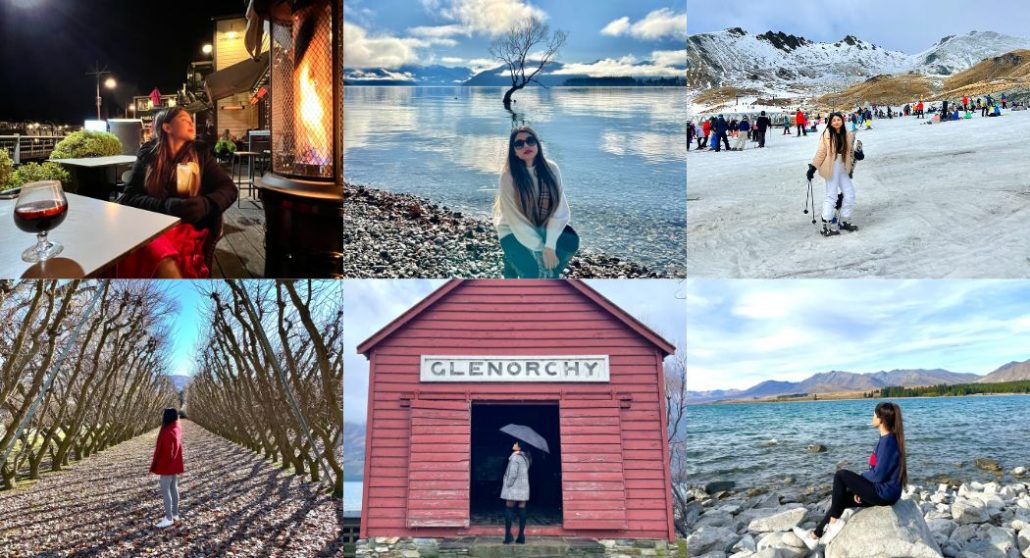 Although my home is in Auckland which is in North Island, I try to visit Queenstown almost every year for a change because I never get tired of the magnetic vibes and the mesmerising beauty. North Island is completely different from South Island in terms of geography and myself being a winter lover – I am so very fond of Queenstown's wintery climate.
Another to-do list is the Southern lights which they say can be seen in South Island. I would love to watch that one day.
I am fond of travel and usually love driving around to explore a place like a local rather than doing stuff like a tourist. I love trying different accommodations each time I visit to avail a new experience instead of staying in the same accommodation. 
My all-time favourite season to visit Queenstown is undeniably the Autumn-Winter season. During that period the town is packed with Winter shows and local events including the LUMA Light Show and Winter Carnival Fireworks to celebrate the snow season.
Being an ardent food enthusiast, I could endlessly enumerate the myriad dining destinations that adorn the town.
Photo Credits: Nashi Dasgupta* and Canva
About Nashi Dasgupta
Nashi works as a Marketing Specialist in STAAH's Marketing team based in Auckland (HQ). She loves visual content creation and manages Brand and Content marketing for STAAH globally.