Accommodation providers can view insightful reports on their booking trends, visitors, room rate performance and more using the STAAH Max Channel Manager
---
The STAAH Max Channel Manager comes with powerful reporting and insights for data-driven decision-making. The Reporting tool helps accommodation providers in their pricing strategy, forecasting the demand, targeting the right audience, conversion matrix and even guide them on the top-performing channels.
Properties using the STAAH Max Channel Manager or Booking Engine can access reports at ease anytime anywhere from their dashboard and save time.

---
Insights
Business Overview Report
The Business Overview is an outline of performance within the last two weeks, where you can get an insight of the total arrivals, room bookings, channel reports and room revenue earned for the selected date range.
Channel Insights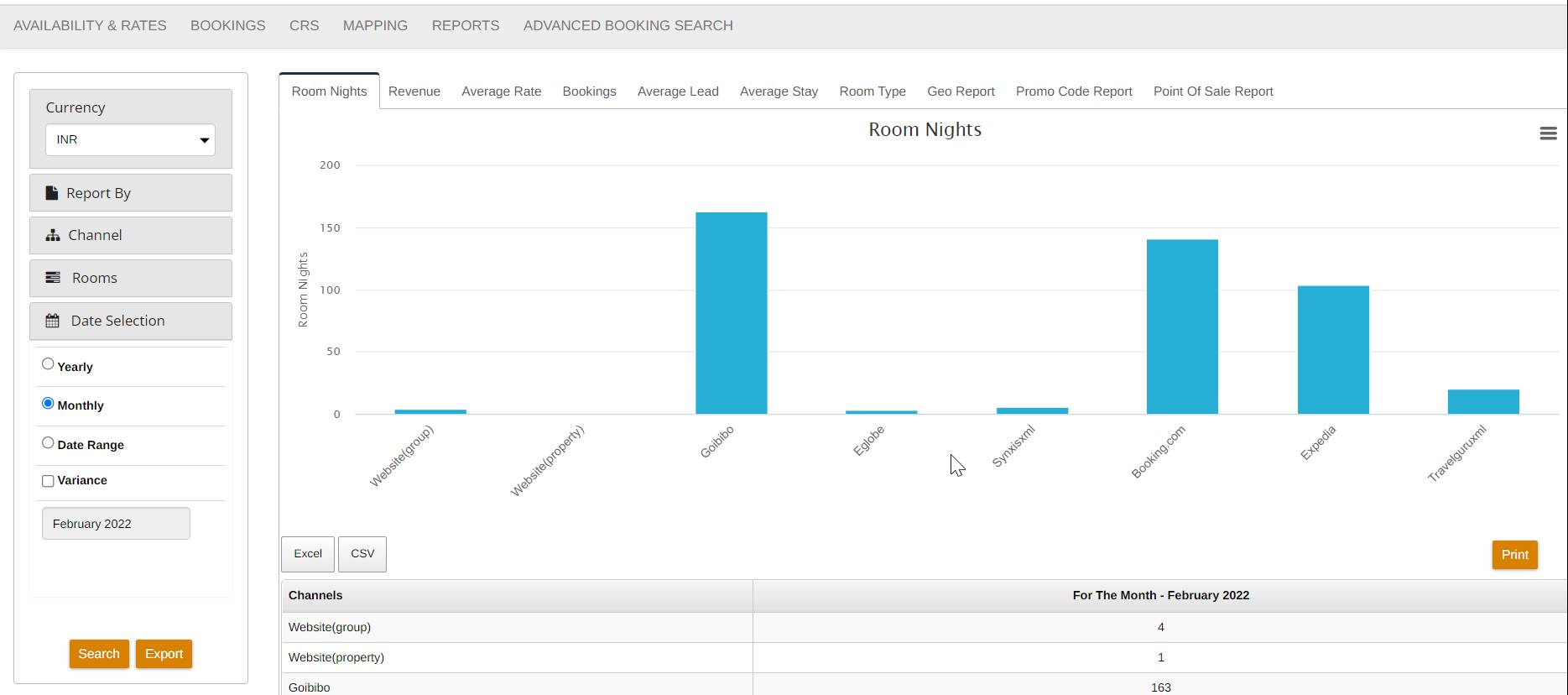 The channel insights provides you with an in-depth report on the channel performance. The Availability and Rate Report shows your availability and rates you have set for particular dates. Similarly, Properties can view detailed reports on room nights, total revenue, average rate, bookings, average lead, average stay, room type, geo reports, etc.
Room Nights – Get Insights displayed as per the No. of nights booked per room for the selected period
Revenue – Insights on the revenue generated for the selected date range
Average Rate– Reports on Average rate for the selected date range
Bookings – Reports based on No. of bookings for the selected date range
Average Lead – Reports on Average lead time spent on your property website
Average stay – Reports on Average stay length booked by the guests
Room Type – Reports on Bookings received for Room types for the period selected
Geo report – Reports based on bookings for particular location for the selected date range.
Promo code – Reports based on the Bookings received through promo codes for all the bookings
Point of sale – each channel has a point of sale like – a booking may come from Expedia but the point of sale could be hotels.com – so this report shows the exact point of sale (OTA Channels or your website).

Booking Engine Analytics
The Booking Engine Analytics provides an overview of the visitors on your Booking platform and the booking journey. It also captures other insightful data and information such as; browser details, device, country statistics, etc. that helps the accommodation owners understand their booking trends.
The Booking Engine Funnel shows a detailed tier wise analytics on the booking journey: Visitors, Active or Engaged visitors and Conversions – basically how many of them actually did the booking.

The funnel displays:
Total Number visitors and conversion rate by percentage.
Total Number of visitors who visited the Booking Engine and if they clicked Book Now
Total Number of Active Visitors. These are the people who actually clicked on a room or checked availability for multiple dates.
Total Number of people who were engaged on the guest details page, and shared their personal details; name, address, contact details etc.
The last tier shows the number of visitors who have been converted those who confirmed
---
Other Reports
Booking Engine Production Report
The Booking Engine Production Report gives you an overview of your productivity, basically the number of bookings generated, and the bookings received from a particular package on your website. The report shows you what packages are driving results for you.
Promo Code Production Report
This shows you the number of bookings driven, and total revenue generated from a specific Promo Code.
Room Type Wise Booking Report
This report shows you productivity for individual room type or number of bookings received per room type, total/average revenue earned– e.g. all standard room types.
Lead Time Production Report
This shows you how far in advance are the people booking your property. This helps you in planning your promotions well in advance – setting special rates, offers and promotions for a specific time frame.
---
Additional Reports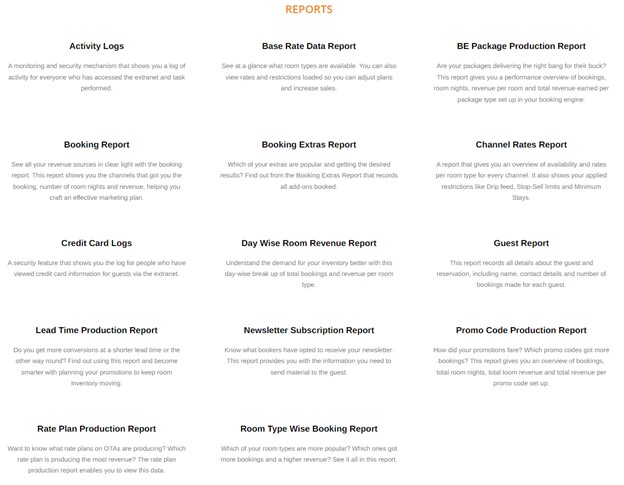 To read about the additional reports click here
---
If you have any questions feel free to contact support@staah.com
Find all the latest Tips and Benefits of STAAH features on our Thoughtful Thursday product blogs.