As the markets have opened up and travel continues to rise, Hoteliers should not ignore this important market segment – Corporate clients to maximize occupancy and revenue.
---
In the hotel industry, corporate clients can represent a significant source of revenue, as they often book rooms for business travel, conferences, and other events.
In order to target corporate clients and increase bookings from this segment, hotels can take several steps in 2023:
1) Develop a corporate sales strategy:
Develop a sales strategy that specifically targets corporate clients, including identifying key industries and companies to target, and creating tailored packages and promotions to appeal to this segment.
2) Networking:
Attend industry events and trade shows to network with potential corporate clients and build relationships with key decision-makers. Consider joining industry groups or associations to increase visibility and access to potential clients.
3) Create a dedicated corporate website:
Create a dedicated website or landing page that highlights your hotel's amenities and services that are most relevant to corporate clients, such as meeting and event spaces, and corporate packages.
4) Digital Marketing: 
Use digital marketing techniques such as search engine optimization (SEO) and paid advertising to increase visibility and reach potential corporate clients online.
5) Partner with travel management companies:
Establish relationships with travel management companies (TMCs) that specialize in corporate travel. These companies can provide access to a large number of corporate clients and can help hotels to negotiate corporate rates and packages.
Read an in-depth blog on TMCs and how to begin here
6) Connect with a Global Distribution System: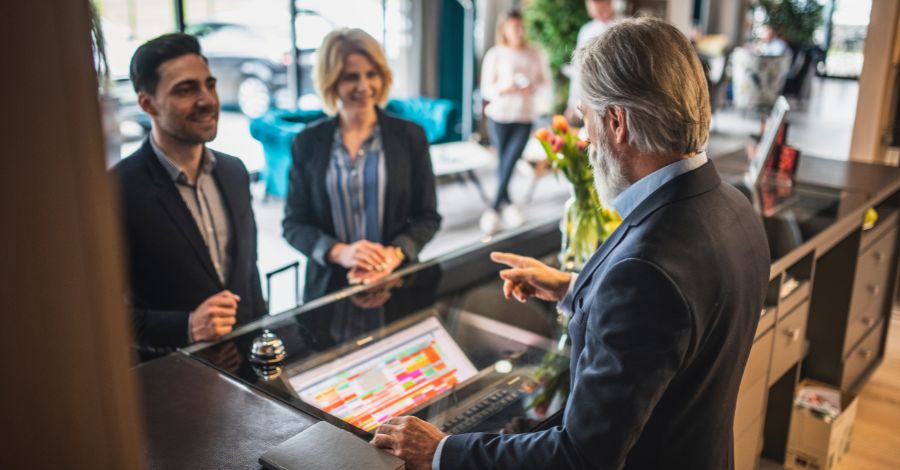 By connecting to a GDS, hotels can increase their visibility and reach a wider audience. of corporate clients.  hotels can increase their visibility to travel agents and other travel professionals, who can then book rooms for their corporate clients.  It also can help further maintain rate parity, meaning that the same room rates and availability are consistently displayed across all channels, including the GDS. This can help to avoid confusion and disappointment for guests and build trust in the hotel's brand.
7) Create customized corporate packages:
Create customized corporate packages that include amenities and services that are relevant to corporate clients such as high-speed internet, meeting spaces, and other business services.
8) Leverage your existing relationships:
Leverage existing relationships with other businesses in the area, such as local restaurants and transportation companies, to create bundled packages for corporate clients. Through the GDS, the agents have access to live rates and availability, and they can easily book rooms for their clients. The number of bookings generated through a GDS generally outpaces that of direct bookings. While direct bookings are rising, and they do represent a significant amount of revenue for hotel operators, there are still more bookings being generated through the GDS than through hotel websites.
9) Create a referral program: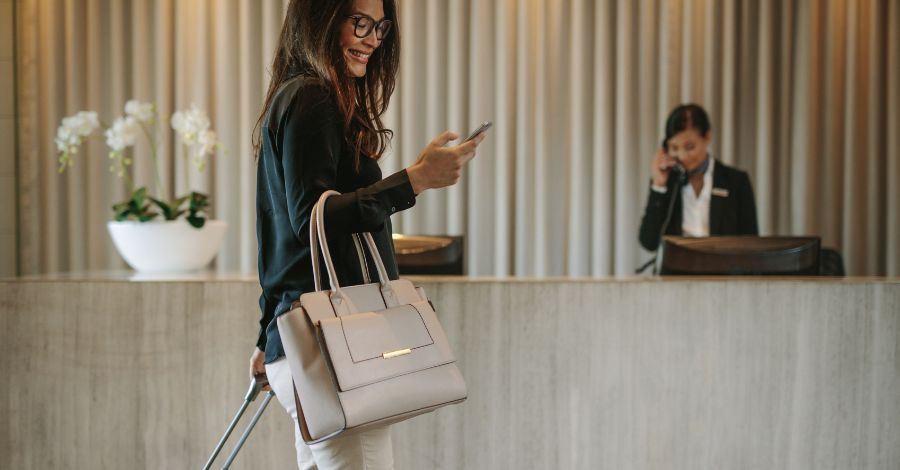 Create a referral program that rewards current corporate clients for referring new business to your hotel.  Such an initiative is good not just for you but also of interest to your guests due to the tangible benefits.
10) Measure and report:
Regularly measure, monitor, and report on your hotel's performance. Having a connection with GDS can help you get weekly insightful data and reports to monitor your booking trends and for forecasting.
---
A lot of travel agents who specialize in corporate travel use a GDS to get their clients booked quickly and efficiently.
Did you know STAAH Provides a GDS integration service? Click here to find out more