Kanaya Hospitality Sukses grows visibility and bookings with STAAH's cloud-based technology.
---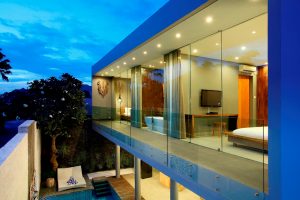 Kanaya Hospitality Sukes is a Bali based hospitality management company offering a suite of hotels, villas, restaurants and spas across the popular Indonesian holiday destination. Operated by a dedicated and highly experienced team, the group is well-known in the industry for their unique and exclusive offering across the island destination, as well as high hospitality standards.
The group offers 15 villas and hotels across Bali, primarily targeting the leisure segment.
The challenge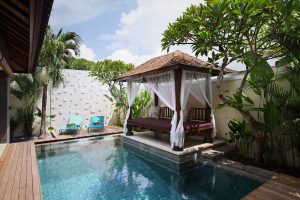 With so many rooms listed across multiple online travel agents (OTAs), it was difficult for Kanaya Hospitality staff to keep room availability up to date. It took a lot of man-hours to check availability, and employees did not have the time to spend updating the calendar. Staff wanted to find a better way to manage their room availability but needed an efficient solution that would save time, rather than making channel management more complicated.
Having availability and rates out-of-sync is risky at any time for a competitive hospitality business, but the effect is felt most during the high and peak season.
In addition to efficient distribution, there is always rate parity to consider and honour – without a channel manager that works effectively, this was becoming difficult to manage.
Channel management as a solution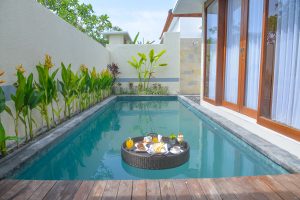 The channel manager was the clear solution to Kanaya Hospitality's needs since it allowed all of the rooms to be managed using real-time automation, instead of manual updating.
STAAH came recommended by other industry professionals, known for its ease of use, reliability of technology and customer service. STAAH enabled Kanaya Hospitality to connect with the largest online travel agents (OTAs) in the industry, which are constantly looking to work with hotel brands that can offer their live rates and availabilities without the risk of overbooking. In addition, it also allowed the properties to connect with smaller OTAs that focus on powerful, niche travel markets, many of which are drawn to the experience that Kanaya has to offer.
The ease of implementation and price sealed the deal. In no time the connections were made and the Kanaya Hospitality team trained to use and optimise revenue using the STAAH channel manager.
The results speak show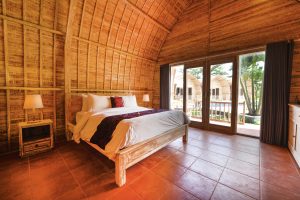 OTA Partnerships, as well as OTA bookings, increased significantly for all Kanaya properties. The streamlining of distribution has meant, Kanaya now reaches more people and has been able to grow its customer base and revenue. The brand is well on its way to make its envisioned global impact.
---