Follow these simple ideas and tips to create a powerful WhatsApp marketing strategy for your hotel or accommodation property and increase your bookings.
---
Now owned by Facebook, WhatsApp marketing is the most popular messaging platform in the world with two billion active users in 2020. While its prominence in developing countries is greater – 340 million WhatsApp users in India and 100 million in Brazil – its hold on developed nations such as the US can hardly be ignored (68 million).
A Facebook survey showed that 55% of people feel more connected to a brand that uses a messaging app.
Engagement levels on the platform are eye-popping with more than half of the WhatsApp users checking their app everyday and text messages having a 98% open rate! 
Since WhatsApp works on an opt-in basis (guests need to opt-in to get your messages), you can be assured you have an audience that really wants to listen to you. This also makes WhatsApp one of the most cost-effective marketing channels.
Convinced that WhatsApp is the communication channel for you? Then let's look at some tips to the craft a WhatsApp strategy that will get you great results.
Set up to succeed
Get WhatsApp Business, setting up your hotel's profile, services, chat labels and automated messages. Assign a dedicated WhatsApp number for marketing with someone having 24/7 access to it. This number should also be added to your Facebook Business Manager so you can run Facebook campaigns that link to this number.
Pro tip: The desktop app for WhatsApp makes management much easier compared to the mobile app.
Build your contact lists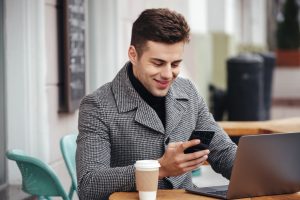 Successful WhatsApp campaigns are built on targeted customer lists. As hoteliers, with access to key guest information in your PMS, you have a head start – if you convert them into a WhatsApp contact. Here are a few things you can do to encourage opt-ins
Offer WhatsApp for pre and post-arrival communications with guests
Encourage guests to use WhatsApp to enquire or book services when staying with you
Make your hotel's mobile number and WhatsApp logo visible on-premises, in rooms and on all your channels (website, social media, emails, etc)
Run mid to lower funnel marketing campaigns to gather WhatsApp contacts
Segment your contact lists carefully
WhatsApp allows you to build several broadcast lists but limits the number of contacts on each list to 256. Carefully segment your contacts into lists so you can easily communicate with them.
Follow the same guidelines as email marketing communications when segmenting your contacts.
You can also create a WhatsApp group for like-minded guests. They are particularly handy for events.
Design targeted communications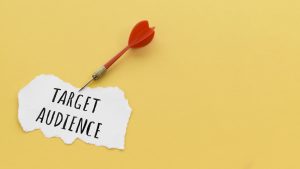 WhatsApp messages have impressive open rates in comparison with other channels. However, if you offer irrelevant or poorly produced content, your marketing on this channel will be dead in the water.
Start by pinpointing your main topics and the messages you want to deliver. Try not to limit yourself to only promotional messages; remember to entertain and educate your audience. Keep your communications short and sweet – people often check WhatsApp on the go and have no time to read long messages. Reinforce your messages with multimedia files, such as videos, animations, or pictures.
Don't oversell on this channel or communicate too frequently; you may lose your audience sooner than the time it took to sign them on to your list.
Pro tip: Start out with a communication calendar for WhatsApp.
Be responsive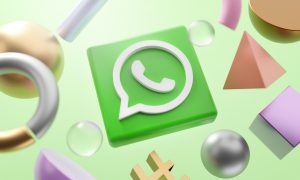 Customers who connect with brands via messaging platforms expect immediate responses (real-time). Make sure you are prompt in replying to queries that come through this channel. There are some chatbots now available to make customer support via WhatApp seamless.
Measure your actions
As with any marketing tool and campaign, measurement is key to understand how your hotel is faring. Use the WhatsApp business app and other analytics to assess how this channel is performing for you and the return on investment from it.
---
Whatsapp marketing is a golden opportunity to reinforce your brand and build deep, long-lasting relationships with customers. Before you go all out, test on a small scale and see if it works for your hotel. We're keen to hear about your success with this channel.