Attracted by its advanced functionality to improve online reach for properties, THA City Loft, Bangkok moved to STAAH. The climb since then has been incredible.
---
Live like a Bankogian
Located in the middle of the bustling city of Bangkok, THA is well placed to offer you an authentic taste of this vibrant Asian city. From the art pieces within the hotel to the hip places at its doorstep that serve an array of local flavours, a THA experience shows you Bangkok like a local.
The hotel's five floors house 64 well-appointed rooms with all amenities that a modern traveller seeks. The décor features an accented loft and industrial vide with hints of green to create a zen and relaxing sensation.
Dilek Thakur from THA City Loft Hotel talks about missing channels in distribution due to the effort required to make manual updates as a key reason to switch over to STAAH.
Technology to increase online reach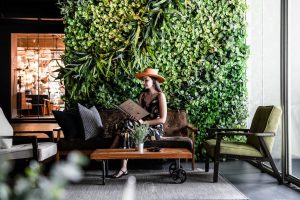 Increasing distribution with the limited reach of the channel manager and boosting bookings was becoming a challenge. "Our previous channel manager was connected to very few OTAs and had limited functionality around smart pricing management," says Dilek. "This made it inefficient and impractical to maintain and yield price on a daily basis."
A service-oriented property, THA City Loft also didn't want its staff to be spending time managing the inefficiencies of the hotel distribution technology.
And so, began to research the channel management options that were available. "We looked at five companies, but STAAH stood out because of its advanced technology that didn't come with an exorbitant price tag," says Dilek. "Its features are easily comparable to some very high-priced distribution platforms, whilst the lower-priced products in the same category are missing critical features.
"A channel manager is a necessity for any modern hotel or vacation rental to be successful," adds Dilek. "It is important to choose a platform that becomes a partner, in essence, to magnify your property online and attract guests."
What STAAH brings to the table?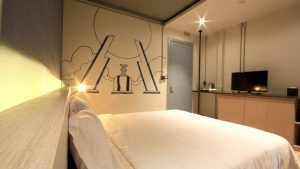 THA City Loft Hotel opted to join the STAAH network in 2015, connecting to multiple channels almost immediately after going live.
"The STAAH channel manager filled a real business need to increase our online reach, particularly internationally," says Dilek. "For a Thai property visibility across key global online channels is critical to be competitive."
The STAAH channel manager brought to THA City Loft Hotel a cloud-based distribution management system that was reliable, delivered instant two-way updates, was reliable and enabled insights-based smart-pricing management to sell more rooms and grow revenue. "Most importantly, all this came at a price that didn't dent the pocket. For a hotel in Thailand, the pricing is crucial for success," says Dilek.
"My personal go-to features in STAAH are the multiplier by the channel on the self-mapping menu and stop sell limits to manage occupancy," he adds.
In addition to its features, Dilek talks up STAAH's service. "From set-up to everyday optimization, the STAAH team is very responsive to a hotelier's needs. Any issues are dealt with quickly."
"STAAH offers more than what we expected," says Dilek. "Without it, we would most certainly have not been where we are today and continue to march ahead with higher ambitions than before."
---
To find out more about this property visit www.tha6.com