If you're finding it hard to stay calm during this pandemic, you're not alone. Besides the health impact, the economic effect is crippling – who better to understand this than hoteliers.
---
Firstly, it is important to understand that feeling anxious about coronavirus is OK and normal. It is a natural response to the fear of the unknown according to psychologists.
How do you know if you are dealing with anxiety?
Stress and anxiety can manifest itself in many ways. Physically you may start suffering from headaches, muscle tension, stomach distress such as heartburn and acid reflux or joint pain. You could also show behavioral shifts such as increased smoking, eating or drinking and even panic buying (yes, buying 150 rolls of toilet paper is a sign of anxiety). Simple tricks to deal with the pressure.
Here are some techniques to help you stay on top of your anxiety or stress. These tips are not a replacement for any medical advice. Please seek the help of a professional or healthcare consultant if your symptoms persist.
1. Breathe.
Take slow, deep breaths. Central to the concept of mindfulness, breathing is a great way to calm your mind and body. Do this any time you feel stressed –  multiple times in a day.
2. Step outside.
Lockdowns have limited movement and confined us to stay mostly indoors. This could be adding to the stress. Break your indoor bubble and step outside for fresh air – take your laptop with you if you must. Nothing like the fresh outdoors to keep the crazies away.
3. Exercise.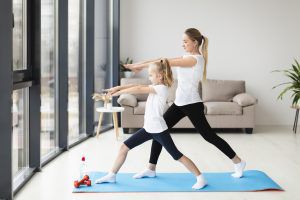 Physical activity releases a pleasure hormone called dopamine, which makes us feel good. Use the extra time you've been given away from work or everyday routine to fill your body up with this good hormone. You will come out of the pandemic fitter too – a win-win in all aspects!
4. Mitigate information fatigue.
Stay up to date about the virus and happenings. But, logging into social media platforms such as Facebook, WhatsApp, etc every 15 minutes can be a bit overwhelming for your brain. Be kind to yourself and limit your news consumption to a small proportion twice a day. Spend the time you gain back from social media on things that make you laugh or smile.
5. Connect with family and friends.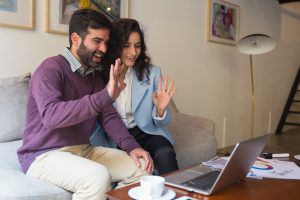 Reach out to family and old friends via video chats. Easy banter and laughs are great to improve mental wellbeing. This is the time to pick up the phone and chat with long lost high school and university friends.
6. Get your finances in order.
Your monetary situation alone is probably the biggest worrisome factor. While you cannot eliminate these, you can manage it better. Take time to understand your finances – eliminate unnecessary expenses and reduce your variable costs. Make the most of government subsidies (where available).
7. Attempt to maintain a routine.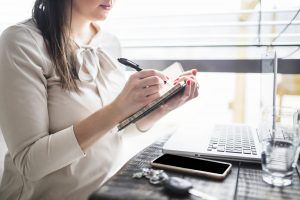 Create a timetable for the day based on your changed circumstances. This may involve home schooling, cooking, working from home, etc. Stick to this routine.
8. Redefine productivity.
Our (temporary) new way of living has redefined productivity. A decline in your effectiveness at work or even home tasks is to be expected. To combat this, make a to-do list of your most vital tasks and book a time in a day to complete these. Accept this fall in productivity as your new normal.
9. Diarise these times.
Record this time in your life in a journal. It is historic and something to be remembered by generations to come on how you survived. Writing is also a great way to release the mental pressure.
10. Protect yourself, your family and your community.
Follow local government guidelines. Understand that they have your best interests and access to latest information to make the decisions being made. Practice social distancing – it is the only thing that can save humankind from this virus (for now).