Hostels have become so popular around the world that their bookings are going through the roof. Check out these unusual but oh-so-awesome accommodation pads that you must add to your list for your next adventure!
---
When most people think of hostels these days, they assume sharing rooms with bunk beds and prison coloured white walls, right? Wrong!  You can't say that any of the below accommodations are boring or dated either.
747 Jumbo Hostel, Sweden
Most of us have fallen asleep on a plane whilst travelling to our next destination, but this hostel in Sweden is the next level! In Stockholm's Arlanda airport, you can sleep in a real plane that has been converted to a small, cheap, but luxurious hostel! You don't even have to take off to have an amazing view and plane spotting will be your new favourite past-time.
Caveland, Greece
Now we are all aware of how cool Santorini is as a place, but this hostel just makes it even cooler. Caveland is a former winery that was built in the 18th century when locals used to dig directly into the ground to create their own homes. It has now been converted into a cave-like hostel which leaves you with a cozy and unique experience.
Sydney Railway Square YHA, Australia
Spend a unique night in a train carriage in central Sydney near all the most important attractions, pubs, and experiences. At Sydney Railway Square YHA everyone can stay in a train-themed room in this well-known hostel, also known as 'Sydney's most laid back hostel'. Don't worry if you're not a party-goer, there is plenty of space for everyone to enjoy their own time there!
Pop Art Hostel, Belgrade, Serbia
The Pop Art Hostel is the only "designed" hostel in all of Serbia and boasts its modern, retro, and unique hostel. The artwork is done by local artists and some of these paintings include Jimi Hendrix and Jessica Lang. Each bedroom is dedicated to a different large figure of pop culture.
Kex Hostel, Iceland
Once an old biscuit factory in downtown Reykjavik, it now serves as a full-time hostel, hence where the word "Kex" comes from (it means biscuit in Icelandic). All of the furniture inside is reused materials that have been found around various places, giving the hostel a unique feeling. Kex can house 142 guests and has a cafe, bar, lounge, heated patio, laundry, old school gym, kitchens, and more.
Kadir's Treehouse, Turkey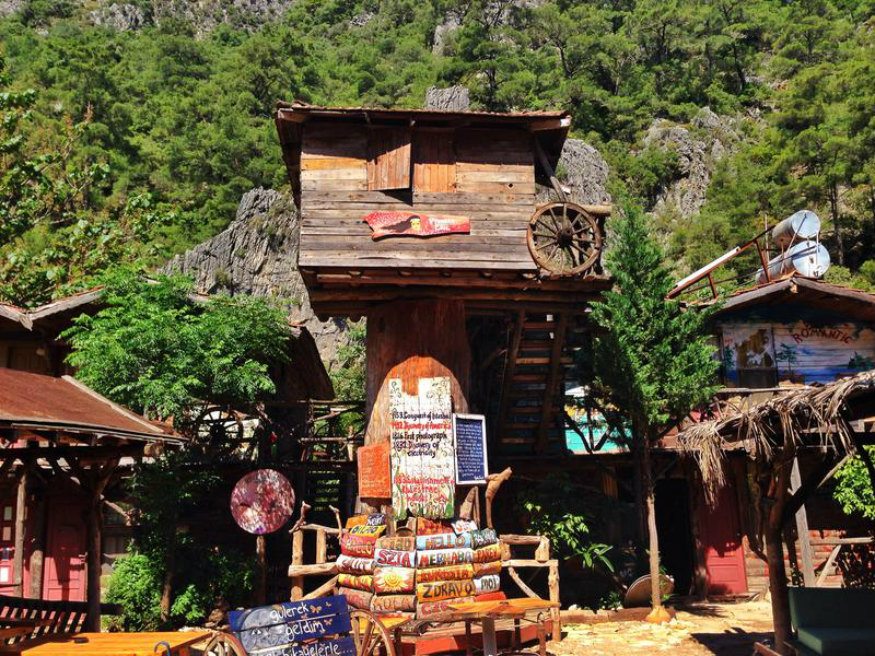 Channel your inner Peter Pan at this incredibly built treehouse. The wooden hostel itself boasts an in-house nightclub, three bars, and their beloved Pizza house, as well as super easy access to every outdoor adventure you can think of. This is definitely one of the most unusual places to stay on the list.
---
If you're a hostel accommodation or a chain yourself, you can connect your business by using STAAH's great Channel Manager products, Instant and Max, which will save you time and allow you to manage all of your bookings in one place.
STAAH can connect to the top channels like booking.com, Expedia, hostelword, etc. View the full list here.