Use this pause in travel to drive valuable content and ramp-up preference for your brand.
---
International travel may have come to a standstill, but people are still dreaming of their next escape. As they spend more time at home, they are spending more time searching for travel options. This is a golden chance for you to connect with these prospective guests.
Let's look at some key considerations across every element of your digital strategy over the next few months to transition these lookers into digital arrivals.
SEO: Create FAQ pages and focus on improving your website's searchability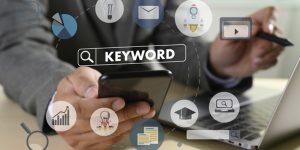 Have you looked at Google search results pages recently? As paid investment into search marketing (i.e. Adwords) has reduced, organic visibility opportunity has improved. This is a great opportunity to invest in your SEO and claw your way to the first page for relevant keywords.
What should you be focusing on here?
·      Creating FAQ pages to increase your visibility in Google Quick Answers. Creating these questions and responses around your hotel's response to COVID-19, services, and facilities available, opening dates, etc. is recommended
·      Create destination content to reach people daydreaming about future trips while travel restrictions remain in place
·      Don't forget to update all your listings to ensure they reflect current opening status, facilities available, promotions and the cancellation policy
·      Update your Google My Business
·      Do a general SEO optimization of your website – review your tags, run a technical audit and address the issues, improve your loading speed and ensure your website is being properly crawled and indexed
SEM: Focus on covering branded and destination search terms
If you have a budget towards this channel, keep it alive. As competition reduces, there may be CPC gains to be made. It is important to review your ads to ensure they are sensitively handled and always relevant. Brazen promotions may need to take a backseat to ads that drive people to enrich content such as destination highlights.
Keep your eyes firmly on metasearch too. Still an important part of your ecosystem and important to drive website traffic.
Email: Tap into your CRM/ PMS for valuable loyal customers
Categorize your data into clear segments (if not already done) – leisure, business and group. Send them targeted emails to promote offers for a future stay. Highlight booking flexibility and make it easy for your guests to cancel – these are uncertain times and it is important to reassure them.
Staying connected with your loyal guests is important. Keep them updated about the latest developments on your property and gently nudge them to use their perks and rewards towards a future stay.
Social: Stay connected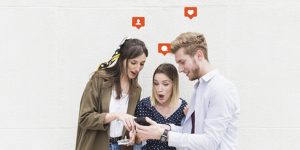 As time spent on social media sites has skyrocketed as these channels become the only medium of escape for people amidst lockdowns. Sharing valuable content that is entertaining will help build brand awareness. Some ideas for posts during these times:
·      Get the first-person perspective of your destination by asking people to comment on their favorite activity in your region
·      Ask past guests to share photos of their stay
·      Share at-home spa or workout ideas with content provided by your resident experts (spa manager or fitness expert)
·      Share recipes from your kitchen
·      Share your health and hygiene updates
The goal for the posts should be engagement – create entertaining content that is not about just about your brand. It is the time to get creative – use 360 videos, live streaming and similar tools to wow your prospective guests.
Online bookings: make them simple
Remove friction where possible to avoid drop off in your sales funnel. Guests now have more choice than ever and lesser patience. Make sure your website booking engine works hard to retain users and get them through the funnel quicker. Test your website on every device and every browser to ensure fast user experience and good loading speed. Interested guests should be able to book a stay in as few clicks as possible.
Reviews: Facilitate feedback from guests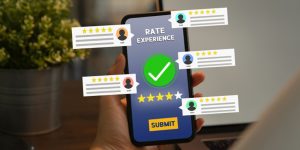 Extend your digital strategy beyond your website. According to a travel research, 31% of millennials look at online peer reviews and ratings from websites, such as TripAdvisor before booking. Encourage your guests to leave reviews – send emails with links to TripAdvisor or Google. Place table tents in rooms prompting users to leave reviews.
These trust signals are essential to driving conversions and now is a good time to gather them.
---
What are you doing to stay connected with your guests? What does digital marketing look like for you in this paused state? Email us at marketing@staah.com.