The COVID is pushing digital nomads as the fastest growing trend today. Digital nomads are remote workers who typically work while travelling to different locations. Hospitality expert Are Morch shares his tips with us.
---
They are looking to work in any location that provides wireless internet capabilities and mobile hotspots. Traditionally many brands have resisted remote work. But with the COVID, we have seen a major shift where brands are adapting to this trend. Today we see an evolution in a new workforce that is looking for flexible accommodation solutions.
Is your hotel ready to tap into the fastest-growing market segment today? Then keep on reading and learn 10 hot immediate tips for hotels to tap into the fastest growing trend digital nomads.
1. Mental health awareness – superior health protocol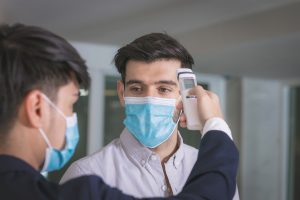 In today's unprecedented travel market where uncertainty and fear drive people's state, hotels must have a unique way to respond to this. Technology made location-dependence obsolete. Travellers have become independent and more willing to relocate to get work done. And technology has made information and relevant network connections in any given location more accessible.
Due to the pandemic travellers now seek assurance that your hotel is capable of meeting new mental and physical health requirements. The world has changed. Hotel owners who show the greatest care for the hygiene and safety of guests will win. The rest will lose.
Travellers today will require a superior health protocol that reassures safe stays and keeps hotels clean.
Tip: Install superior health protocols, and start to collaborate with local mental and physical health resources.
2. Flexibility – where work meets play
Digital nomads will be looking for a space that meets safety requirements and reliable wireless internet capability or mobile hotspot. There is a new generation of workers now that traded traditional office cubicles for more flexible workspaces.
As long as digital nomad's reliable wireless internet capability or mobile hotspots, a laptop, and a mobile phone they can get the job done just about anywhere.
Tip: Create a Bleisure (where business meets leisure) space that embraces new technology.
3. Co-working – a unique networking opportunity
Hotels are reaping more than revenues. They can attract a variety of people from all over the world. They also get a chance to host thought leaders of tomorrow. Digital nomads represent future leaders. A coworking space is a worthy investment.
If your Hotel wants to implement new effective success factors, then now is the time to be part of a new initiative.
Tip: Create a coworking space for connecting with other travellers at your hotel.
4. Remote workspace – the new future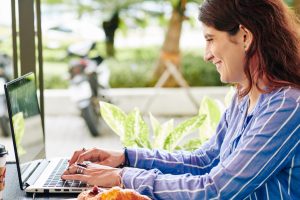 Renting out rooms as premium day remote workrooms is a concept we have seen some hotels introduce today.
This is a concept that appeals to the flexibility of digital nomads and new travel segments. Many travellers are seeking a space that is free of distractions.
Tip: Turn your room into an inspiring workspace with access to innovative amenities.
5. Affordable luxury – luxury for less
A surefire way to attract digital nomads is to create affordable luxury space for them.
To provide a luxurious experience start learning to understand the digital nomad's mindset.
Cost-effective solutions can be done with a focus on value innovation. Invest in new technological solutions and innovative amenities that support sustainability. Cost savings are made by eliminating and reducing the factors your hotel competes on. Value is lifted by raising and creating elements the hotel has never offered.
Tip: Identity what new market segments are willing to do without.
6. Chatbots – communication and conversational marketing highway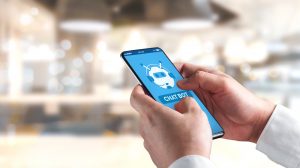 Digital nomads often require an instant communication channel that will respond to their needs.
Unprecedented events that impact travellers' habits often increase last-minute decisions.
We see post-COVID data from China where over 90% of decisions made in connections with travel are made within 7 days of relevant action taken.
The most effective and advanced chatbots today combine robots and humans to deliver a unique experience. These types of chatbots will mimic human-to-human behaviour using conversational marketing strategies.
Chatbots will allow hotels to respond with text and audio 24/7.
Tip: Implement a chatbot that combines robots and humans in context with increased direct bookings.
7. Virtual communication – the future of hotels
The coronavirus has made virtual communication essential for anyone that wants to do business today. Hotels are no exception here.
Hotels are now taking advantage of virtual meetings to inform and also to stay informed about critical developments and trends.
Utilizing video and live channels is an extremely effective way for hotels to reach new travel segments. This is all about communicating and showcasing that your hotels are staying on top of superior health protocols and have created spaces that meet new requirements.
Tip: Set up physical space at your hotel for optimal virtual communication. Do video or live guided tours of the hotel that showcase new experience offers.
8. Traveling Students – a powerful alliance3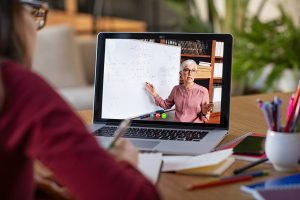 One very interesting trend we experience as a result of the coronavirus is the rise of social communities that cater to students, teachers, mastermind brainstorming, skillshare, and embracing new learning spaces.
We see several universities that reached out to hotels to identify a relevant extended stay solution that provides a superior health protocol along with reliable Wi-Fi connections.
And before the coronavirus, we saw a rise in 5G and more reliable Wi-Fi connections which enabled the digital nomad to keep in touch and complete any task at their preferred locations.
We now experience an explosion in students, and parents with kids that seek remote learning spaces. And as a result of this, we also see more teachers, coaches, tribes, and other professionals seeking the same space to educate.
Tip: Create extended stay solutions at your hotel that embrace superior health protocols, and remote learning with reliable Wi-Fi connections.
9. Collaborative Innovation – embracing a growth mindset
Today we see collaborative innovative networks that are shaping the future of workspaces and paving the way to superior health protocols and happiness.
These communities focus on technologies that promote economic growth, social connections, and entrepreneurship. They are looking for likeminded connections and relationships.
Travellers are coming together to address new challenges, identify new innovative solutions, services, processes, and business models.
Given the urgent need for a growth mindset, hotels are looking to create safe workspaces where such collaboration can take place.
Like all collaborations, success requires preparation, appropriate collaboration models, and the ability to adapt and adjust to realize the promised value.
Tip: Adapt and adjust space that reaches out to collaborative innovative networks.
10. Events and meetings – bringing back the backbones of the hotel industry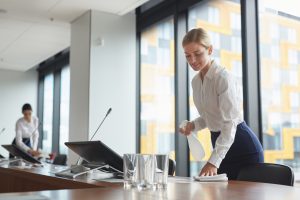 Events and meetings have been the backbones for the hotel industry. The coronavirus made a devastating mark on these crucial elements that drive the chain of the industry.
As hoteliers, we have to stay focused and look at sustainable alternative solutions. Lately, we have seen innovative hotels been able to host events while maintaining superior health protocols.
This boils down to communicating and that everyone follows the hotel's superior health protocols.
Hybrid in-person meetings from hotel rooms are one of the many creative ideas we see today.
Innovative event and meeting planners combine all previous tips here in a context that focus on new unique value innovations and a growth mindset.
We have seen hotels with a digital care provider to provide guests with critical health and safety advice during their stay.
Tip: Collaborate with your hotel team members and new guests with a spirit of innovation and speedy recovery.
Conclusion
The good news is that there are market segments that are travelling now and will look for a place to stay.
I see too many hoteliers put their heads in the sand while awaiting government aid and solutions.
We all are impacted in one way or another by the coronavirus. But we as hoteliers have to focus on value innovation and a growth mindset that allows us to control our situation to the best of our abilities.
With time I believe and trust our governments will provide hoteliers with much-needed aid and solutions. But in the meantime, start taking advantage of the tips provided here and start tap into new fast-growing market segments.
None of us has experienced this type of impact from a pandemic before. As a result of this, no blueprint tells us what to do. This is a learning experience for us all. If your hotel is willing to think and act outside the box and communicate your experience together, we will identify new blueprints that will prepare us for next time a similar unprecedented event happens.
---
Are Morch is a Hotel Marketing Coach driven by his passion and love for Hotels. He provides dedicated high-value Social Media marketing services for the Hotel Industry. Together with his Social Media management team, his mission is to help Hotel brands achieve rapid growth and dominant presence in the ever-changing digital landscape.