60% of visitors to OTAs visit your website. As a smart hotelier, would you not want to capitalise on this visit and bag a commission-free direct booking? Edwin Saldanha shares his insights on why a booking engine is important.
---
The making of IBE – Internet Booking Engine. From the early days of reservations via niche publishers, GDS, phone, fax, and even snail mail to today's OTA explosion, travel bookings have gone through a world of transformation. While on one hand, the internet boom has given OTAs such as Booking.com, Expedia, etc a chunk of bookings, it has opened a world of direct
bookings for hoteliers. On your website, this is enabled by a URL link. This link holds your inventory, rates, and promotions – the Internet Booking Engine. It is built to attract (searchable) and convert (easily usable) users.
For those who look at numbers under a microscope, the Internet Booking Engine is a profitable channel – sans commission – that you should not ignore.
What makes an IBE so precious?
It is common knowledge that OTAs vastly outspend hotel operators in terms of marketing activity and brand awareness. They're out there in full force. Yet, customers will in addition to using the OTAs site, look at an individual hotels website to search for more or local the information whilst making a shortlist of booking options.
Research shows that this is true for about 60% of visitors. If you can convert this traffic to your site into actual bookings, think of the commission you'll save. The icing on the cake is the fact that you "own" that customer and can upsell easily. These are also the reasons why an IBE is so important in your property's distribution kit.
Choosing a booking engine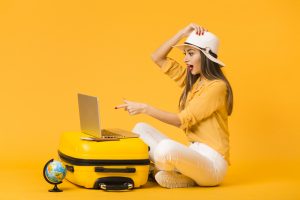 While it is enabled via a simple URL link, an IBE is a smart application that attracts and converts lookers into bookers.
How does it do this? Through smart features. Here's a few things you need to look out for in your booking engine:
Security.
You're expecting guests to process their payments via this channel. Of critical importance is security. Also ensure that you're connected to all your relevant payment gateways. It is important to ensure that these payment gateways are PCI certified as well.
Smart.
Smart pricing, promo codes … these features should be an integral component of a good booking engine in order to drive direct bookings. Knowing your user's location, device, etc. and dynamically delivering the right deal at the right team is a more efficient way to market your property and increase direct bookings.
Driven by data.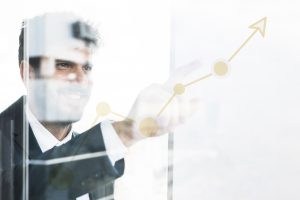 Marketing today is all about understanding your audience. How do you do this? Via data. Your booking engine is a warehouse of this data. A smart booking engine not just provides you this data, but processes it into insights so you can make informed decisions on how to capitalise on the users coming to your website and booking engine.
---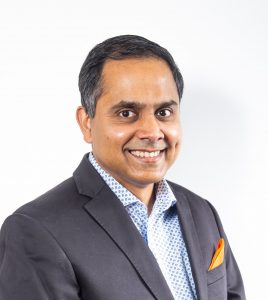 Wearing a tech hat, Edwin Saldanha is a passionate hotelier and the Regional manager – Oceania for STAAH. Edwin has a deep-rooted knowledge of hospitality operations, revenue management, marketing and distribution technology gained over his 25-year plus experience in the industry.
---
This article is taken from STAAH's Beginners Guide to Revenue Management eBook. Download your free copy here.