Hoteliers and everyone else in the travel and hospitality industry are tasked with not just attracting guests, but also convincing people that it is safe to travel and win back guests.
---
With vaccines on their way and travel opening slowly, there is greater hope for the hospitality industry in 2021. Things won't (ever) go back to normal overnight though.
Here are a few things you can do to attract guests this year.
Get serious about safety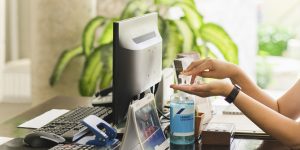 Safety is the number one concern of travellers and as a business, you need to do all you can to ensure you are taking all necessary health and hygiene precautions to keep your guests safe.
This means hotels need to provide service from a social distance, revisit their health and hygiene policies and procedures, updating them as per guidelines by authorities managing the COVID pandemic and communicating the updated safety procedures on all channels (website, social media, OTA listings etc).
Think outside the square
This is not the year where your regular seasonal and celebratory promotions will do the job. You need to think outside the square to attract guests. For instance, you can offer fuel cards or car hire as an incentive to book as it provides guests with a safe way to commute when staying with you.
Have you considered marketing to families in the "same bubble" and providing them with a section of your property for their exclusive use? This would limit interaction with others while providing this small group a much-needed getaway that is safe.
As you think of ways to increase revenue, consider adapting your business model in general. For instance, your rooms could be marketed to people working from home but needing more space to work than available in their homes.
Be flexible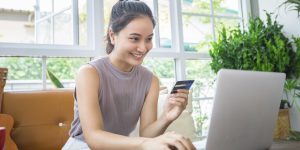 Living in such trying and unpredictable times, it is important that businesses operate with heightened flexibility. Cancellation policies must be flexible, and this fact highlighted in all communications.
You could become smarter about offering flexibility and refunds on cancellations by providing guests with the option to buy a gift voucher from your hotel instead of refunding cash. Add incentives to make this offer lucrative as you find ways to bump up your cash flow in these trying times.
Emphasize leisure opportunities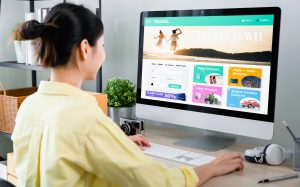 For hoteliers that focus on business travellers, you may find that there's a need to change strategies and make use of marketing campaigns that call out to leisure visitors. The demand for leisure is still present with opportunities to focus on couples, families and small groups. Just be sure to have your hotel or destination in the right channels to ensure its visibility, while you highlight every facility that encourages its purpose. You could emphasise attractions that are close to your hotel to get more potential visitors.
Go local
Most hoteliers are now well versed with the fact that they need to focus on the domestic market to grow bookings – staycations are the new normal as is exploring one's own backyard. For the better part of 2021, till international travel ambles back to some normalcy (noting that not all routes will remain in service), local travel is where the revenue lies.
Tie up with local tourism boards and other operators to collectively market your destination. As marketing dollars dry up, smart partnerships will help take your message further.
Focus on first-party data
Do a deep dive of the data from your PMS and channel manager / hotel management software to understand your customers better. Take time to segment them and target them with personalised communications.
As we move closer towards a cookie-less world as most browsers are changing the information they capture and how to protect user privacy, this first-party data will become crucial to building efficient and successful remarketing strategies.
Conclusion
Hoteliers face an uphill task when it comes to attracting guests in 2021. Their actions now will define (and refine) the industry as we know it. To win, you must innovate and be ready to change. Even the most eager traveller requires coaxing and the right reasons to escape the safety of their homes.