Thailand based property increases revenue by 8 million baht after using STAAH's distribution and technology.
---
About the Property
Based in Phi Phi Islands, Chaokoh is a full-service hospitality company with 9 properties including Hotels, restaurants, a massage center, a tattoo shop, souvenir shops, a coffee house, and ferry services. Their aim is to provide all in one experience to their guests.
The resort has 94 rooms including garden suites, deluxe rooms, dorm rooms, and upcoming villas. The resort operates daily day tours for tourists to visit local attractions.
Multiple Challenges
As a big property, Chaokoh Phi Phi was looking to streamline their distribution not only for their rooms but also for ferry bookings. Another huge need for the property was revenue optimisation and manage rates and inventory in a seamless manner.
With a growing portfolio in services, another challenge was to avoid overbooking issues and manual management across multiple channels.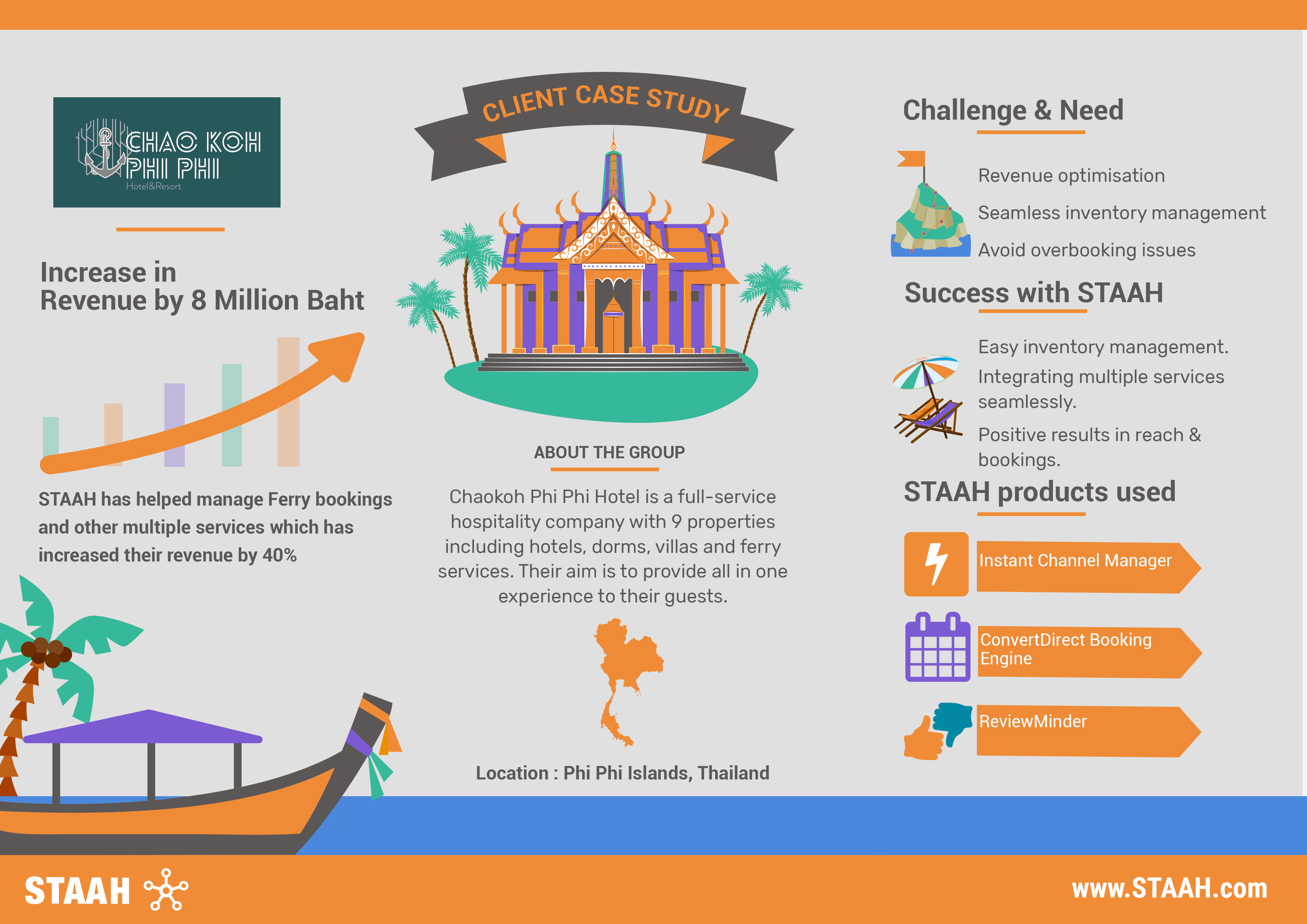 Success with STAAH
When introduced with STAAH's cloud-based channel management platform, the team didn't need to look further.
It was a one-stop solution for all their needs. With Instant Channel Manager it allowed them to connect with 250+ connections, OTAs and other multiple channels in real-time.
We have been using STAAH service for more than a year now. As for our business, we're not operating as hotel only, but we also provide other tourism-related business such as ferry boats and trips. Which adds 40% to our total revenue. STAAH service integrates those multiple requests and services and makes those increasing demands to be easily manageable" says Thitichaya Niphitthan, Sales and Marketing Manager at Chaokoh Phi Phi.
Having a single dashboard to manage all inventory in real-time made it easier and with Instant Booking Engine it allowed them to drive direct bookings with zero commission.
Within a year the property not only saw positive results in reach and their bookings but also increased revenue by 8 million baht.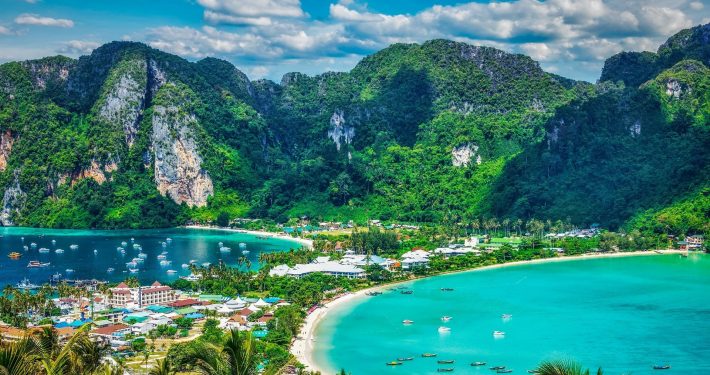 Chaokoh Phi Phi is also using STAAH's RateStalk, an easy to use competitor rate checker and Review Minder, a system that helps them to measure their guest experience and improve their online reputation.
We would recommend STAAH as it integrates data, updates availability and rates across reservation platform. Which is very convenient for us adds Thitichaya Niphitthan.''
In addition to these advanced features, what sets STAAH apart from other providers is the simplicity of the platform.
---
Located in the beachfront of Phi Phi Islands, Thailand, enjoy your stay at  Chaokoh Phi Phi Hotel & Resort