On a hotel website, the most important component is the booking engine. A seamless guest experience begins with a simple & powerful online booking system, designed to deliver more direct bookings.
---
Before we begin on the importance of a booking engine, its important to know what it is and why you should consider having one in today's hospitality industry.
What is a Booking Engine?
A hotel booking engine is a software used on websites to secure online reservations.
With online hotel booking trends rising up in the hospitality industry rapidly, even the smallest accommodation provider can no longer ignore the need for an online booking engine.
Also, the importance of an online hotel booking engine is crucial to complete the sale process with your potential guests. It makes the reservation process a lot smoother to have one as part of your own website and will in result turn those potential guests into paying customers moreover driving direct bookings for the property.
STAAH offers a seamless booking software for hotels to choose from, including their ConvertDirect Booking Engine. This can be fully customized to your brand and website as well as the ability to create add-ons for cross-promotions such as discounts or booking deals.
There is no better way to attract guests than to have a beautiful and engaging website. Convert web visitors into paying guests with great content and amazing web design. STAAH makes it easier for hotels to establish web presence using its intuitive content management system that even non-geeks can operate and instant publish of updates that will increase hotel bookings.
Here are a few things to note while setting up your Hotel Booking Engine:
1) Discovery.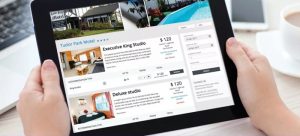 Make sure it is easy to navigate to the booking button or relevant call-to-action. If you bury your hotel's booking engine software deep in your site or relegate it to a corner, the user will navigate to another site, losing you a potential booking.
2) iFrame is a no-no.
They are not secure to use, not mobile-friendly, and negatively impact your SEO. We can tell you in-depth why you should avoid iframes on your website/booking engine here.
3) Stay away from popups.
It is advisable to stay avoid showing popups on your website. All they do is break a smooth consumer journey, possibly preventing a booking. While a guest might be browsing on your website considering booking a hotel room, having many popups show on his screen might navigate away to look for a better easy booking platform.
4) Security is critical.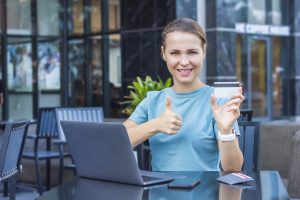 No one wants to use a credit card on an unsecured website. Show proof of security loud and clear. STAAH's ConvertDirect booking engine is secure and (PCI-certified). It assures a safe transaction, integrates with major payment gateways & ensures you're paid instantly.
5) Highlight the deals and discounts.

Be transparent in your communication and prove your offer to be the best, by displaying comparative rates on your website.
STAAH WathMyRate widget helps you to display a deal of the day and live rates from five different channels, which can be seen by all visitors, helping guests make a decision instantly by choosing the best deal.
6) Sell your story Well with pictures/video
Sell your story with images/ videos and good descriptions of rooms and services. Pictures and video tours enable guests to decide quickly on room selection and help you get booked.
7) Easy booking process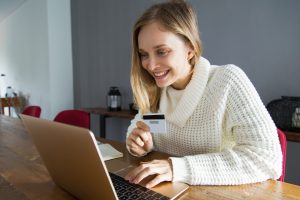 Having too many steps will result to lose the bookers quicker so instead keep a user-friendly and simple booking process. STAAH's booking engine allows guests to book with a 3-step booking process and valuable extras like WatchMyRate (a price compare widget) which ensures a quicker visit to book conversion.
This article has been taken from STAAH's ebook on Digital Marketing for Independent Hoteliers. Download the full ebook here
---
Good News for BookingSuite customers: In case you were using Bookingsuite which announced the discontinuation of its technology from 30 November 2020, STAAH's ConvertDirect Booking Engine and Instant Website solutions are the ideal replacement or your next alternative. To find out more read here.