An essential part of any hotel/motel is how it makes its revenue and the different distribution channels that contribute to this pot of revenue.
---
And yet, many business owners dislike selling, do not understand the power of distribution, do not work on pricing strategies or understand rate profitability and market segmentation. If you fall into some or all of these categories, then don't despair!
We have identified 8 strategies that you can implement and transform your business both in bottom line and in your attitude to revenue, distribution, sales, and marketing.
TOP 8 REV STRATEGIES
1) Anticipate Through Forecasting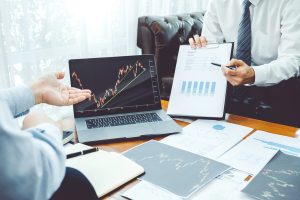 Try to forecast regularly covering short-term and long-term periods is important as it serves as an educated guess as to how much money your business will bring in over a period. This allows the business to make decisions around expenses, justify hiring decisions, managing cashflows, and more.
2) Optimise Distribution Channels
Make your hotel as easy to find as possible and assess your distribution mix by reviewing your online content regularly.
3) Focus on Pricing Strategies including rate parity
Try to set prices based on anticipated demand and maintaining consistent rates for the same product across all online distribution channels. This allows parity across online sites which in turn helps rate integrity.
4) Understand Market Segmentation and Rate Profitability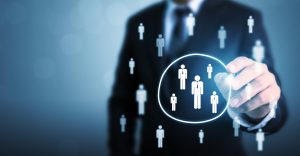 Determine who is your ideal guest, week-day vs weekend business, low period markets, and calculate rate profitability to make the right decision.
5) Optimize your Marketing and Advertising Strategies
Address different market groups with different messages effectively while having active promotional and advertising plans. For eg. The weekend promotion could be focused on destination and families and content like photos and messaging to attract this market specifically as opposed to weekday promotions which could be more corporate focused.
6) Increase Direct Business and Package Offers
Create multiple rates and sharp package offers to entice direct business. Social media like Facebook can be a good way to communicate your offer as well as articles on your website to improve organic Google search.
7) Prioritise your Hotel's Unique Proposition and Reputation Management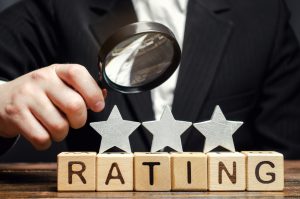 Identify what makes your hotel different from your competition, your local standing, community alliances, and how this is communicated by guests on different review sites.
8) Upsell to Boost Revenues
Drive incremental revenue per room, encourage extra spend per guest, value adds, and promotions.
Remember, low season and other periods of low or no demand like COVID-19 represent a major challenge, as fewer rooms being booked means less revenues which could lead to huge cashflow issues. Therefore, it is so important to optimise and implement revenue strategies.
FOCUS QUESTIONS & QUICK ACTIONS
At this point in time it is important for us to focus on the current climate specifically with COVID 19 and some questions relating to each part. What Revenue/pricing strategies have you adopted?
Has your strategy focussed on dropping rate to meet the market and/or have you included any value adds such as upgrades, breakfast, transfers?
Are your rates in parity across all sites?
Have you amended your cancellation policies to make them more flexible?
Take the time to write down the answers to these questions:
When was the last time you did an audit of your presence on Online Travel Agents (OLTA) sites and on your own website?
We expect that online agents will be quick to get back to pushing product when alert levels lift, so it's important to ask yourself how well you are represented on these sites. Now is the time to conduct a quick audit to check that all property, room and photo information online is correct and shows you in the best possible light. Check that the room types online have the correct bedding and the number of people that the room can accommodate and lastly ensure that all policies reflect your current policies. Check that the first 10 pics are your best 10 pics of your property.
Have you updated your COVID-19 response on your website's FAQ section?
Your website visitors will be interested to find out your COVID-19 duty of care as this will be of primary importance for their safe stay. Use your FAQ page to answer any COVID-19 related concerns or if you do not have an FAQ page then do a pop up when the site opens so that visitors are aware of your actions.
Have you considered engaging with guests that have stayed with you in the past?
Your Property Management System (PMS) will have an email and/or phone database of all guests who have stayed in the past. If you are not sure as to how to extract this information, then contact your PMS provider. Use this database to connect with guests who have stayed in the past and write them a genuine email to let them know that you are open for business with an offer to book direct and your COVID-19 duty of care actions to them. They may not book you immediately, but you will stand out when they are ready to return. Do the same with all guests who have cancelled bookings because of COVID-19. This will ensure loyalty and recognition.
Do you have any destination articles on your site as domestic travel will be the first to come back?
Write destination blogs or articles to make the experience enticing and optimise the content on your website. A 'contactless stay' combined with a destination attraction might be one way to keep guests engaged.
---
This article has been taken from Suresh Subramaniam's ebook Independent Accommodation Business Owner's Toolkit
About the Guest writer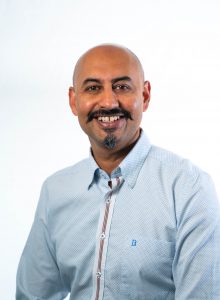 Suresh Subramaniam is CEO of Innov8 Hospitality Solutions and CEO/Founder of U Hotel Group based in Wellington, New Zealand. His work focuses on helping small accommodation providers be more knowledgeable in revenue management, distribution and marketing while building a respected brand in the small accommodation space.