The world and business in the hospitality industry may seem out of your control right now, but there are definite measures you can take to make things a bit easier.
---
You will be hearing about the COVID years for a long time. Yes, years. We cannot just walk out of a recession and an almost dilapidated travel industry quickly.
Don't be disheartened though. The road ahead may be long, but it can be a smooth-ish ride provided you stick to some basic rules, are willing to be nimble in your approach, and being smart about the strategies you adopt.
Let's look at what a few of these strategies look like which independently owned and run accommodation providers can consider.
1.    Keep safe. Be kind. Be prepared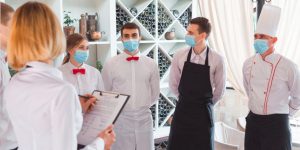 We cannot reiterate enough how important health and hygiene is in the current atmosphere. It is a very important factor in building trust with your team and hotel guests. Listen to the guidelines of local health authorities and implement them in full earnest. This includes wearing masks, encouraging social distancing, limiting contact with guests, improving your cleanliness standards, etc.
It is also important to manage your operations and revenue management keeping in mind change can come in suddenly i.e. lockdowns.
2.    Be competitively priced
Holding rates to protect the brand image is an old school way of thinking. In today's day and age, especially in these COVID times, it is important to be competitively priced. Know what your neighbors are putting out there and tailor your rates to match these. Also, note that being competitively priced does not equate to always dropping your rates. It is more important to show "value" in the rates you've put up. Read the next point.
3.    Add value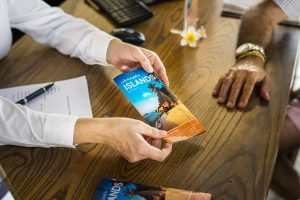 Nothing sells better then when people feel they are getting a real deal. Rather than using price discounts, add in facilities and services from your property to make the offer look attractive. For instance, you can provide a complimentary breakfast, free wi fi, or tickets to a local attraction.
4.    Stay visible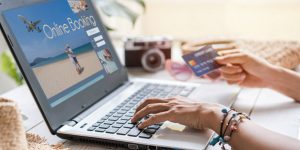 OTAs are always a good source for traffic. Tidy up your profile and leverage promotions to improve your visibility on these channels. While you do this, don't lose sight of your direct sales strategy – optimise your website and booking engine  to deliver the bookings. Put flash sale websites that offer great deals in your marketing mix, but don't rely on them only to fill rooms at rock-bottom rates.
5.    Offer flexibility
To remove non-refundable rates or not in these times of uncertainty is a big question. Probably no one has the right answer for it. In general, the industry is moving towards offering flexibility via a cancellation policy that favors the guest. Non-refundable rates with bigger discounts could take the shape of postponement when it comes to cancellation policy or a gift voucher . It is important to communicate your cancellation policy clearly across all your channels.
6.    Don't lose sight of data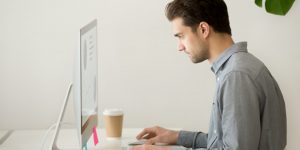 Your revenue and distribution management systems are a treasure trove of data. They fold in information such as room types, rates and availability to help you squeeze out revenue even (and especially) in times of the greatest uncertainty. And higher the level of uncertainty, the greater the need for data to make more informed decisions – every dollar matters and you want to ensure you're spending it right.
7.    Communicate
Make sure your guests and teams are always aware of the updates and changes you're making. Reassure them of your high health and hygiene standards. Talk about your latest offers and available services in every possible channel you own – website, social media, profile space on OTAs, local partnership sites, etc.
Conclusion
Now, more than ever before is the time to get creative with your marketing, revenue management and distribution. Be sharp, respond like a guerilla, and smarten up your strategy to get a competitive edge or market advantage out there.