Continuing the trend of bringing you the best, here is a quick list of product updates, enhancements and features, that you should take note of, for the near future.
---
STAAH MAX
MAX – CRM Partner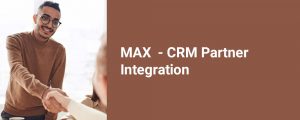 How does it work?·
Property interested in the upselling tool, to contact preferred CRM partner
Obtain all product information, cost, agreement etc directly from CRM partner
Arrange contract directly with CRM partner
CRM integration is available to all MAX subscribers at no additional cost
Once the contract established with the preferred CRM partner, simply proceed to enable connection via MAX extranet.
For all information read here
---
Booking.com Opportunities – High Demand Date
This feature highlights upcoming popular stay dates (based on guests' searches on Booking.com's platform), alongside your most popular rooms.  Properties are alerted when they no longer have inventory available on Booking.com for popular dates. For more information read here
---
STAAH MAX RateSTalk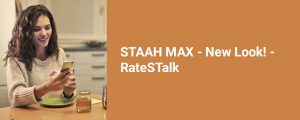 It is now time for a fresh design and some new features. We have revamped RateSTalk and ready to release this new look.
What is new?
Layout and design
Menu with dashboard
Calendar Grid with 14-day display
Rate Audit View > Indicating lowest rate offered on the various channel(s) for each day
Month View
Report module
Option to configure the minimum length of stay
To know more
---
STAAH MAX Booking Engine
Disable Bedding Options in MAX Booking Engine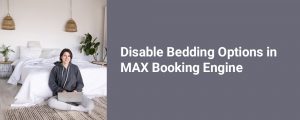 We have provided properties with the ability to hide the bedding option on the STAAH MAX Booking Engine. This means that bookers will not be able to see/select the bedding options available for a specific room type. To know more read here  
---
STAAH MAX – Advertisement Feature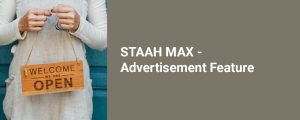 Property can use this feature for advertisements e.g. an event, promotion, partner. It is displayed on the booking confirmation page, allowing your bookers to select the advertisement as soon as the booking is made.
Feature available to MAX Booking Engine subscribers. To know more read here
---
Pay Now / Pay Later with MAX Booking Engine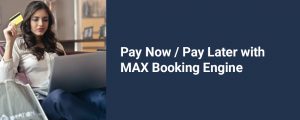 This feature Is available for all STAAH MAX Booking Engine and Payment Gateway subscribers. To know more
read here
---
STAAH MAX – New Feature – Add Service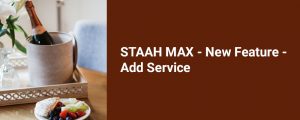 The new add service feature allows you to add an additional service to an existing direct booking. This is automated and gives you the option to upsell the booking. To know more read here
---
STAAH MAX – CRS Payment link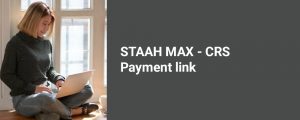 Changes to the CRS payment link, means a new fresh design. The new layout highlights the information that is important to the booker, making the user experience easier . To know more read here
---
STAAH MAX VR
STAAH MAX – New Feature  – Security Deposit
A feature for VR properties, allowing you to apply security deposit charges. Security deposit is easy to use and gives you the flexibility to choose the room type(s) to apply to. To know more read here
---

WatchMyRate Enhancement
Blackout dates, option to select packages applicable to WMR discount and tool to customise the colour of WMR widget.
Flex view
Room information will be displayed in the 'Read more' link, the current bed icon will be removed.
---
Hope the above excites you as much as it excites us. We will keep you updated on new enhancements, features and releases, as we continue striving towards building great experiences for our partners.