Managing Director for STAAH in Southeast Asia, Kevin Tatem shares his tips and insights for hoteliers to adapt in the new normal.
---
Back in February this year, I was touring Southeast Asia and running seminars with my team and our partners. I was educating and also extolling the virtues of my company's online hotel platform. As always, I met some amazing hotel industry people, enjoyed robust discussions and feasted on awesome banquet lunches. There were quiet mutterings of some virus in China that was proving troublesome. Like most, I was dismissive of this "new SARS."
That was a long six months ago and sadly like so many others I was wrong.
Much has transpired in this time. There have been lockdowns and reopenings, protests and riots. There has been cooperation and abeyance of government directives as well as a flagrant disregard of the authorities. The conspiracy theorists have had a field day and even some of my levelled headed friends have gone down the rabbit hole.
Many countries are now experiencing second and third "waves" and one suspects there will be more to come.
We have left offices empty, worked from home and pushed Zoom shares higher.
Some started drinking more heavily whilst others metamorphosed by becoming home workout junkies, and on top of that our vocabulary has changed.
As the memes and videos about quarantine, masks and "the plague" slipped into recent memory in many places the scramble for toilet paper continues unabated.
So here we are!!
Six months on in our Brave New "normal" World and I have had time to reflect on the sad plight of the hospitality industry – an industry close to my heart.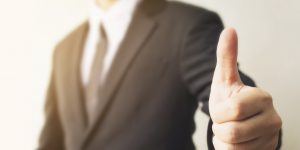 This insidious plague is most dangerous when humans are socialising and being hospitable to one another, so it comes as no surprise that the Hospitality industry which includes aviation, restaurants, bars, tours and hotels has been hit so badly.
Depending on who you ask an estimated 10% of the world's economy and its' people are directly or indirectly involved with hospitality. This constitutes a lot of people and a lot of money. A disaster of sorts.
I'm sure we all keep hearing over and over that out of a crisis comes opportunity.
Is this a genuine a truism of just naive positive wishful thinking?
Well, the opportunity as I see it is that all hotels are resetting. It's back to year zero. What came before is in some respects no longer relevant. There are new areas of intense focus for hotels and their customers. The most notable of these are hotel cleanliness, distancing measure and touchless environments.
As I work in hotel technology, I think about what hoteliers can do to improve their lot and show initiative.
I came up with 2 simple things to look at.
·     Understand how to use data more effectively
·     Review and examine existing current technology stack
1. Understand your data more effectively
I won't pour over the all the data types out there but there some primary candidates. I'll just focus on the example of one obvious area where improvement can be made quickly.
Over the years I have noticed that so many hoteliers struggle to even know the basics of conversion rates of "lookers into bookers" on their own website's booking engines.
Instead of working to drive more direct revenue, hoteliers they were happy to rely on OTA contributions. Instead of trying to improve the mix of bookings they saw improving direct bookings as being either in the "too hard basket" or of such low value that they were comfortable with the status quo.
It's time for all hoteliers to understand what they can do to improve direct revenues and stand more solidly on their own two feet. Frankly, it's not rocket surgery either.
Right now, with such a downturn in business it is the perfect time to get knowledge and learn what their website, booking engine and their other channels are doing and what the data means.
In the "new normal" understanding where you are right now will help you evolve and react quickly to get to where you want/need to be.
It's going to be "survival of the fittest" like never before. So……..
Understand the data
Make a strategy from what you know
Execute the strategy
Evaluate the new data
Adjust the strategy
Repeat
2. Review and examine existing current technology stack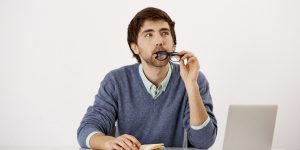 Many hoteliers are, in my opinion, not using this time properly to explore what's on offer to them right now.
Just because you have been using a platform for a while don't just assume it's ok to hibernate with it until the winter is over.  Now is a time to see what is available and on what terms, to help you hit the ground running when the spring arrives.
Technology is evolving all the time and your current provider may not be the partner you need for the future. Do some research and look out for an opportunity to improve.
Make an assessment of your Channel manager/ Booking engine/ Review management solution /Rate shopping tools/ Website widgets etc:-
Then ask yourself:–
DOES IT MEET YOUR NEW NEEDS?
Is it well priced?
Does it offer real value?
Does it have the tools and features you need?
Is the support localised and reliable?
Is it evolving or stuck in a time warp?
Does it offer you something new?
Consider these things carefully and remain open minded. Cheap pricing does not mean good value, you may need to invest a little more to gain a lot of extra value.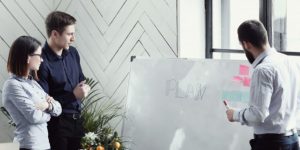 Remember that times have changed and if you take the time to read an email, take a phone call or go looking, you may just find something new that will help you become a better business; a stronger smarter business.
Keep safe, stay well, keep evolving, and good luck!
About The Writer
This article has been written by Kevin Tatem, (Managing Director – STAAH Southeast Asia). Connect with him here
---
Did you know during low seasons you can generate revenue by selling packages and deals online through Voucher system?