As hotels come out of what has to have been the most tumultuous year our beloved industry has ever faced, it is important now more than ever to have the right technology in place to attract and retain online business while offline channels continue to struggle.
Let's look at the reasons shared by STAAH pricing intelligence partner Rateping on why hotels need automation for their revenue management?
---
With reduced staff, certain elements of 'Yield Management' which traditionally have been done manually will now need to be automated. It is a criminal waste to have hotel personnel manually gather and analyze data when their time could be far better spent on delighting their most important assets – their guests.
We have listed 5 major elements of Yield Management that are painful when done manually and can be completely eliminated with automation.
More importantly, doing these things manually means doing it at a very low frequency and plenty of revenue opportunities will simply be missed.
Updating Rates and Availability Manually on OTA extranets
A best in class channel manager such as STAAH has become table stakes for any hotel and manual updates should really be a thing of the past should hotels want to have global visibility. In the current situation, trying to attract business from the two major OTA's is not enough, your hotel needs to be anywhere and everywhere where your potential guests are searching.
Competitor Rate shopping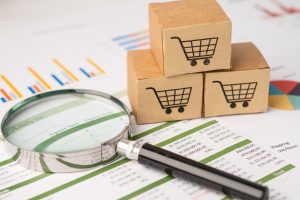 Most hoteliers that do manual 'Rate shops' will do so for the next one or two check-in days from one or two OTA's for a few competitors, this will likely be done just a few times a week. Modern-day rate shopping systems such as Rateping Pricing Intelligence automatically gather this data continuously from both desktops and the OTA's mobile apps. All details are gathered ranging from prices for all room types to cancellation policies and meal inclusions. These are thousands of data points gathered each time which is simply not possible for a human to do.
Data Analysis to Identify Opportunities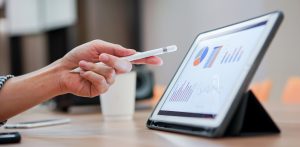 Checking your competitor's rates is just the tip of the iceberg. The point of doing this check is to identify if there are any days on which you need to adjust your rates to be more competitive. Being 'more competitive' does NOT mean dropping your rates. There are plenty of instances where you will find your rate to be far lower than the competition which means you are unnecessarily under-priced, leaving money on the table and reducing your perceived brand image. But following the competition blindly is not advised, hoteliers need to check their own demand or occupancy levels for future dates in parallel, before making any rate changes. This is where automation can be really helpful, analysing competition and occupancy based on seasonality, day of the week trends to provide crisp actionable insights.
Price/Rate Disparity
Rate disparity has haunted our industry for many years now and it has become exceedingly difficult to identify the defaulters without good technology in place. When every dollar matters to the hotel, it is important to ensure your direct website rates are always more competitive than the OTA's.
Once disparity issues are fixed, a high converting booking engine packed with features to entice guests to book direct is the next step to winning the direct booking war.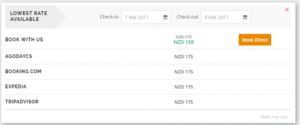 (STAAH's WatchMyRate widget displayed on a hotel's web booking engine)
OTA Visibility/Placement Checks
Good Revenue Managers understand that good pricing is only part of the toolbox. What is equally important is the visibility or the position in which your hotel shows up organically on each OTA. 85% of bookings on an OTA are dominated by hotels that show up on Page 1 (top 25 hotels) on an OTA. Manually checking this positioning for future days can be a daunting task but yet one that has to be done to ensure your guests can find you. Here again, automation is an easy solution to ensure this 'hygiene' factor is well maintained.
---
This article has been written by STAAH pricing intelligence partner Rateping.
Sign Up for Free 30 Minute Demo – https://rateping.com/staahdemo