Continuing the trend of updating you on STAAH products (what, why and how) here is a quick tip on STAAH Max Promo codes.
Offers, Hot Deals, Special prices, Discounts and more, this is something the guests are always looking for, isn't it! Something that would delight your guests and help your hotel in driving more bookings.
Are you having the Promo Code Feature enabled and are you making the most out of it?
Promotions and Discounts are undoubtedly one of the most powerful marketing tools for the Hoteliers, helping them in filling their rooms faster. Promo codes when marketed using the right channels, strategy and amplified to the right audience through social media platforms results in attracting more visitors to your hotel website, increase direct bookings, and save OTA commissions.
---
INDEX
How could Promo Codes benefit your property?
Partnership /Tie-ups with Corporates and SMEs
Promo codes can be used to target and maintain lasting relations with small B2B Companies, SMEs (Small and Medium enterprises), or even corporates. Accommodation providers may partner with corporates and enterprises to come up with special discounts and set promo codes for their employees. The employees of these companies would take the privilege and redeem the offer while they plan their vacation.
Special Discounts for frequent Guests or repeated guests
Every hotel has different types of guests – business travellers, leisure, families, VIP guests, repeated guests, and so on. Depending on their frequency of stay – discounts and promo codes can be set for each type. In this way, the guests won't look for other options for accommodation and won't switch over to other Hotels to get the best deal.
Referral Discounts
Some of your guests may turn out to be great influencers and recommend your property to their contacts, associates, and even relatives. This will help you improve your hotel's reputation and drive more business. Also, there are other sources, such as local shops and vendors, cab drivers, and even airlines and transport services that may help you in selling more rooms.
A promo code can be set for the guests that come from the above-mentioned sources, as it would be a deal-cracker for all three parties. The hotelier will be glad – with the bookings, the guests will be happy with discounts, and the sources that got you the bookings will be happy with the commissions, also they would continue to bring more business and more bookings. Referral discounts can also be offered to the guests who refer your property to others.
Event Discounts
Promote special rates by designing special offers for the events that are being held at your property, such as – weddings, birthday parties, business conferences, seminars, or workshops. Design packages for the guests attending these events and functions so they won't search for other options to stay, and your hotel could drive more revenue.
Partner with the event planners and share promo codes to offer affordable accommodation for the event team, this can be a win-win situation for all the parties – the guests, the event planners, and your property.
Weekday/ Weekend Discounts
It does not have to be a special holiday to run any promotion. Every day is a new opportunity to find some creative ways to attract guests.
Often hoteliers struggle to fill in rooms on weekdays over weekends. Create and offer Promo codes such as Wow Weekdays, Weekday Bonus etc. this may turn out to be a great strategy and help you create opportunities to increase occupancy on weekdays.
Blast promotional offers on Social Media platforms, run campaigns targeting the travel enthusiast. Today, promo code campaigns on digital platforms drive more traffic to your website and helps you in reaching out to larger audience and drive more bookings.
Season Discounts
It's very common to see promotions during summer, school holidays, or Christmas. While it's easy to cash on these opportunities, it is also important to focus on the Low Season to keep the business running. Accommodation providers can offer right deals and evoke the tourists to travel during these times.
You can boost your sales during the low seasons by celebrating some unusual dates. Days like – Woman's Day, Men's Day, Singles Day, or if possible, market your surroundings, key tourist destinations and scenic beauty. Create offers during the peaceful bliss of the Non-Holiday Rush. Run promo codes targeting local festivities and get the locals on board. This may turn into a USP of your own.
Travel Agent Discounts
Back before the Internet boom, travel agents were the single point of contact to manage your flight bookings and accommodation – get the right packages for your travel, adventure, cruise and more. They were the liaison between the guests, the Hotelier, or the airlines.
Even today, travel agents are considered as an important source to drive bookings for the accommodation providers as some travellers still prefer an agent to book their stay.
Having a promo code for your selected travel agents will give them the exclusivity to sell more rooms and help you in boosting your revenue. They will be privileged to bring more guests to your hotel, giving you a winning edge in the highly competitive market.
---
Where and How to set-up Promo codes?
The STAAH Max Booking Engine allows you to set-up Promo code at property level or at group level for group properties. It allows the property to apply a promo code to multiple packages/properties simultaneously. Group users no longer need to login to each property to link promo code to package(s).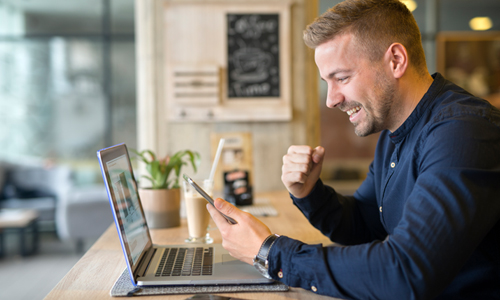 Where to set-up Promo code? Learn more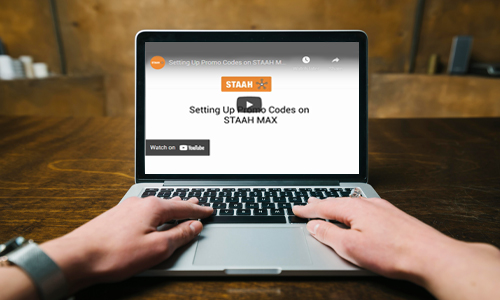 How to set-up Promo code? Watch Video
What difference does the Promo code Counter feature make?
The offer is special when it's exclusive
Offers often help you in winning the race during the peak season or off-season. The deal is special when its exclusive, maybe an early bird strategy or validity of the offer until a select date/ time. Bookers when learn about this offer through various sources or social media channels, may like to rush and avail the offer right away, they do not mind booking well in advance and save some money.
The Promo code Counter Feature allows a property to set a Counter for Promo Codes. The counter will limit the number of bookings that can be made using the Promo Code.
Promo Code Counter can be applied at Property Level and Group Level and can be based on Per Property or Per Use.
Where to set-up the Promo Code Counter feature using the STAAH Booking Engine

Find our other resources on
STAAH MAX
here