Being able to identify, segment and target your property's customers is half the battle won. Nite & Day Mangga Besar Jakarta Hotel manager, Bottor Jimmy Situmeang provides an overview of how market segmentation works.
---
What's the need?
Market segmentation is the foundation for setting the right pricing strategy for a property. If correctly defined,
bundling sales and marketing efforts to target groups becomes more efficient. Hoteliers live in the reality of a fiercely competitive environment and increasing cost of acquisition. Market segmentation comes to their rescue here. It can help
hoteliers to:
Understand major revenue sources
The location of the customers, both
geographic and which channel they're coming from
Which segment is performant, where there are
opportunities and where the market is falling off
Finding focus groups where to up spend?
How to identify and create segments?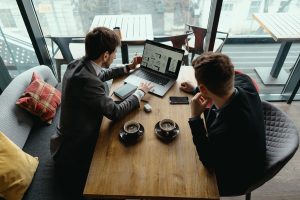 To leverage market segmentation, hotel should classify the customers into group based on the customers' unique pattern and distinct features. Market segment is the customers group with similar buying action, buying power and they are willing to pay for hotel products and services.

According to Bespoke Revenue Management, market segments should be created based on the following criteria:
● Measurable: the ability to measure the size of the segment along with frequency and volume of booking
● Accessible: segment needs to be accessible by the hotel in order to influence their booking behaviour and trend
● Substantial: the segment needs to be big enough in order to generate adequate revenue
● Differential: segment needs to have different booking patterns, acquisition costs and price allocation
● Actionable: the hotel needs to be able to sell to the specific segment
An example of segmentation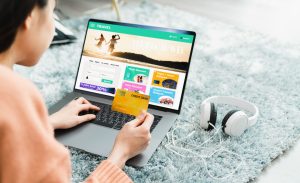 There are many ways to slice and dice your audience with the goal to find common attributes and being able to target these values. For instance, you can look at the source of bookings and create a segment based on it. Bookings from corporate/ government/ airline/ event organisers/ institutions or universities/ training centre/ public conference organisation can be clubbed into business customers.
Staying relevant
Creating segments is not a once-in-a-lifetime activity. You must constantly evaluate your hotel's target segments based on the changes in the market and possibly to your own property. Reviewing your segments lets you tailor your marketing to the finest nuances of an audience who is primed to deliver your results.
---
This article is written by Guest writer B. Jimmy Situmeang , originally published in STAAH's New E-Book.
About the Author
B. Jimmy Situmeang is the hotel manager at Nite & Day Mangga Besar Jakarta [Indonesia]. Revenue management, channel distribution and digital marketing for hospitality businesses is Jimmy's passion. He also founded Hotelier Revenue Fighter Club for like-minded professionals share his passion for this field.