Only launched on 5 July 2023 by Meta, Threads is already becoming a buzzword for marketers. Will it serve your hotel's marketing needs?
---
What is Threads?
Threads is a new social networking app from Meta Platforms (owners of Facebook, Instagram and WhatsApp). It is closely integrated with Instagram and is currently only available on iOS or Android devices. Meta has described Threads as "Instagram's text-based conversation app".
It gives its users the opportunity to post updates, share text, images, videos and interact with other users' posts via likes, reposts and replies. The similarity to Twitter is clear, but Meta claims to have goals to keep this space more "kind" and "friendly".
How to set up Threads?
Download the Threads app on your iOS or Android device.
Sign-up to a new account once installed. You can create a new account or login using your existing Facebook or Instagram credentials. There is a seamless integration between these platforms so you can easily connect with your existing social networks.
Customise your profile, adding a picture, writing a brief bio and adding interests. The better you define this, the closer you will be to like-minded people on this channel. Keep your target audience in mind when writing your business profile.
Start browsing different communities and conversations. Join one that interests you and actively engage by participating.
A few things you should consider when joining threads…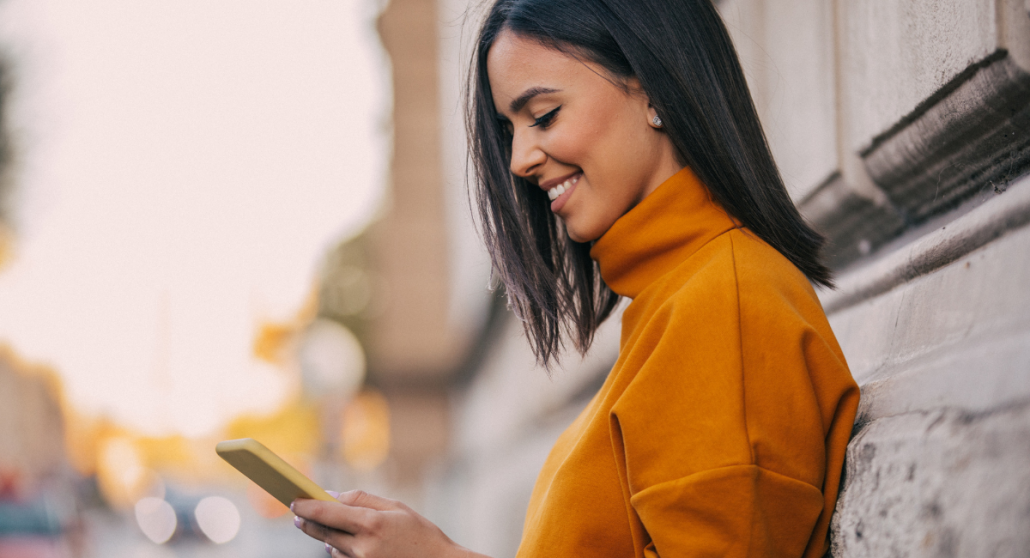 You must have an Instagram account to use Threads
No direct messaging is available on Threads, but you can use Instagram for this if your customer engages with you Threads
Posts have a 500-character limit
No hashtag feature on Threads (yet)
Like other social platforms, to make the most of this channel, be social. Participate in the discussion and don't be pushy when it comes to getting your brand message out
While there's not a direct ad placement feature or paid offering on Threads at the moment, brands and agencies can lean into engaging with the platform's users. Use it for community building and authentic conversations
Advantages for a hotel brand to join Threads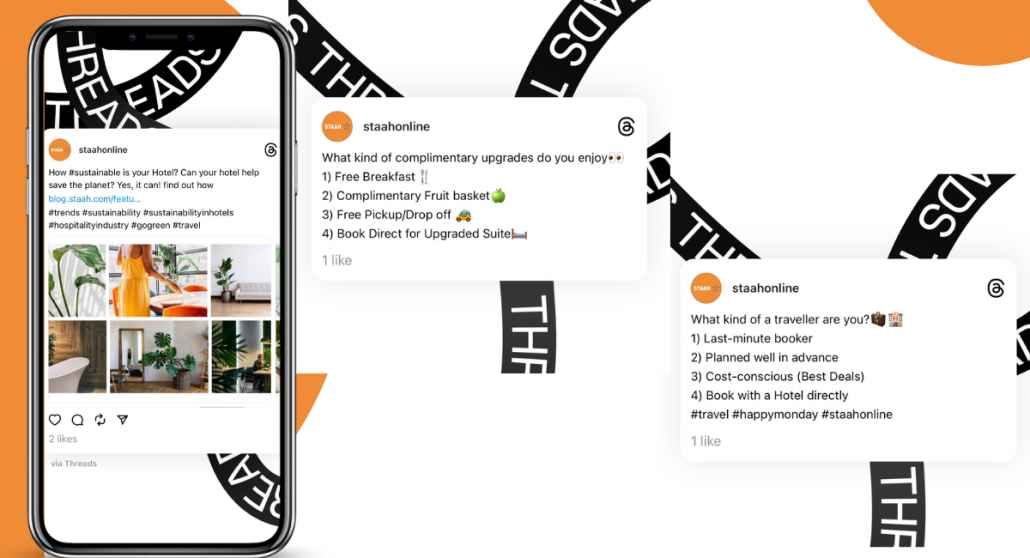 Streamlined communications given the nature of the platform. You can create your own "hotel network" and use it to engage and send quick updates or timely offers. For now this is a clutter-free environment with a huge potential to create focused communities for your hotel.
It's easy to share content given the integration with Instagram. Behind-the-scenes glimpses, story-style updates … these can all be quickly shared across all platforms, increasing the reach of your message.
Offer instant customer support by being readily available on this popular channel.
Authentic conversations on subjects that interest your target audience, improving your brand connection with them.
To conclude
Like other social channels, the buzz around Threads is to be expected. While the potential is huge, the opportunity it unleashes for businesses is yet to be fully understood.

As a hotel marketer, you must evaluate the inclusion of this channel into your marketing mix with your unique needs in mind. Are your guests likely to use this channel? Do you have the resources to create content and engage with communities on this channel? How will it fit in with your broader marketing strategy? There are many questions to be answered. Yet, it's worth giving it a go – even if the first drive is FOMO (Fear Of Missing Out)!
---
Tell us how you go with Threads and your experience of using it so far on marketing@staah.com
Follow us on Threads @staahonline