Google recently expanded its Micro Moments study to define a guest's booking journey. Have you heard about it? Is your marketing strategy aligned to it? Find out more in this blog about hotel booking customer journey.
---
What are the Five Stages of Travel?
Google's Micro-Moments in Travel speaks extensively about hotel guest experience journeys that are shaping travel.  A lot goes in before a guest actually books and makes the trip.
And it doesn't end there.
Google has dived into its search data further to extend these micro moments into stages of travel – Dreaming, Planning, Booking, Sharing and Experiencing.
Stage 1: Dreaming
This is the first stage of hotel booking customer journey.
Every holiday starts here. From that one photo, you see on your Instagram feed or an ad you come across on Netflix. It's the stage that sparks the inspiration for a holiday.
Stage 2: Planning
The more detailed stage where a guest has narrowed down their dream into one destination and starts planning how to explore it. According to Google, 66% of people spend time shopping around before booking travel. It reveals that a guest will visit at least 20 websites in more than nine different search sessions in this stage of travel alone.
Stage 3: Booking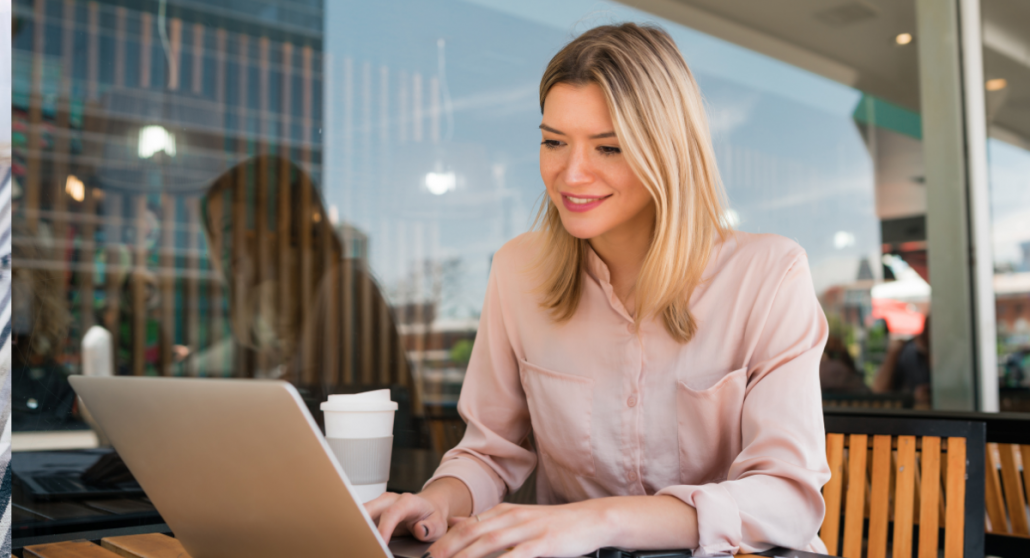 The jet-setter has now completed the first two stages of dreaming and planning and is ready to book their dream holiday – hopefully with you! The booking can be via an OTA, your website or other travel companies.
Stage 4: Experiencing
The stage when the guest is in your hotel, experiencing everything that you have to offer, including your service.
Stage 5: Sharing
Having experienced your hospitality, guests may choose to – or be pushed to – share their experience. With 92% of the travellers relying on a review before making a booking, this is extremely important in your marketing strategy.
---
Why should you care?
By targeting your customer at each one of the five stages of travel not only will ensure your brand is with them along their journey you'll stand out from your competitors by enabling your customers to share their experience with their extended peer network.
How to cater to guests at every stage?
Stage 1: Dreaming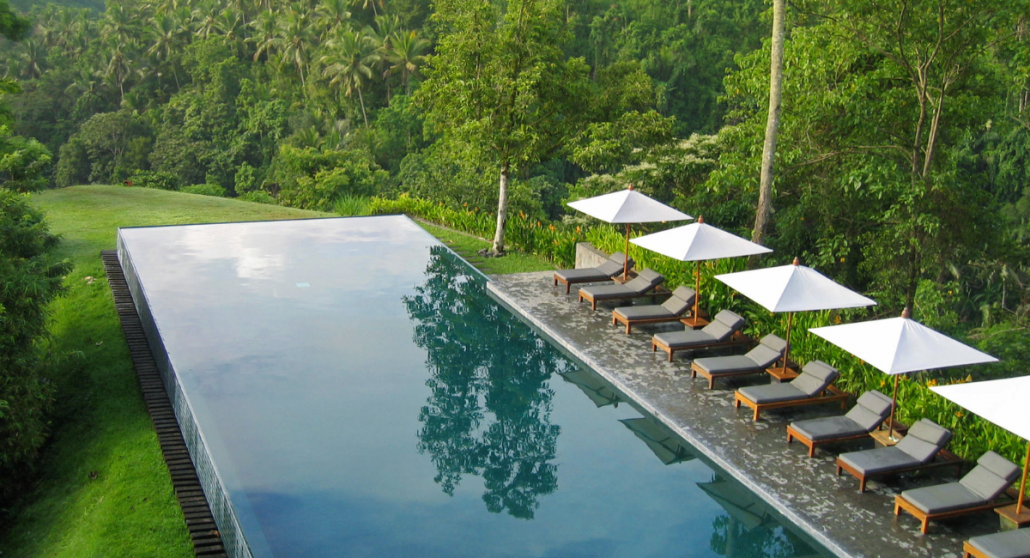 Talk up your destination. If you're a resort, sell the dream of an indulgent resort life.
Email marketing, social media and blogs are a good channels to leverage at this stage of the travel funnel. The flavour of your messaging should not be your brand or offers. It should be about selling the dream. Using past guest experiences – photos and encouraging them to post socially makes for good content in this stage. If you can afford it, leverage influencers and travel writers to talk up the experience and destination. Partnering with national and regional tourism organisations in this stage should be considered.
Stage 2: Planning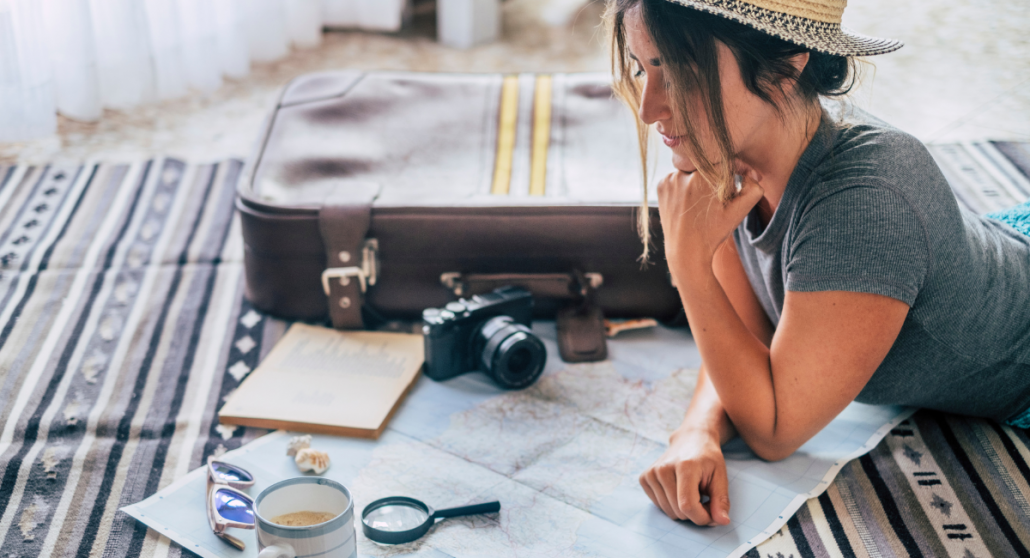 Search plays a huge role in this stage of travel.
Make sure your website is findable on the world wide web, i.e. search engine optimisation (SEO) and paid search marketing. Leverage the power of OTAs and metasearch.
Stage 3: Booking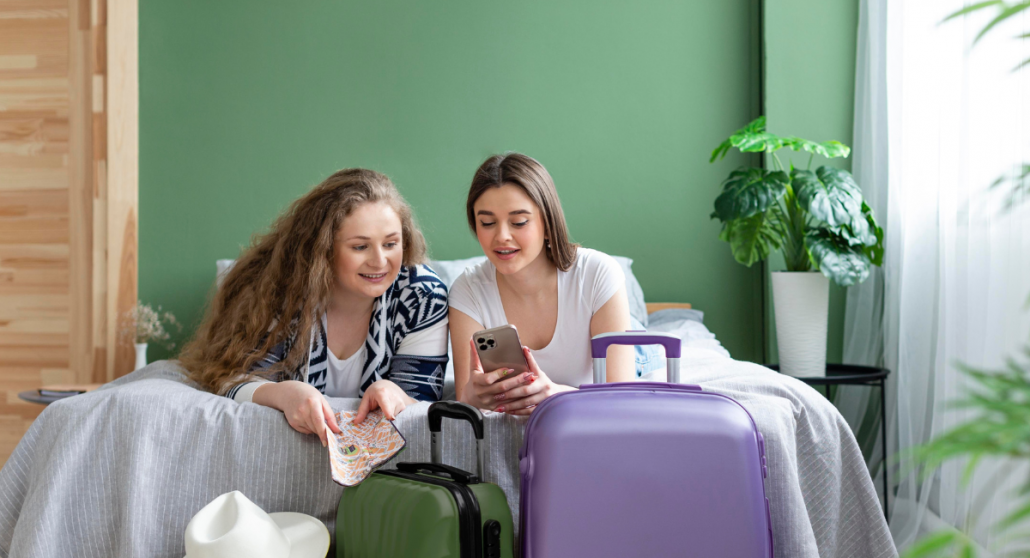 If you've made yourself findable in the planning stage via your website or the OTAs, this is the stage to improve guest stickiness.
Make your website easily navigable on all devices and strongly featuring offers, whilst highlighting the experience. STAAH InstantSite allows you to quickly build and easily manage websites based on best industry practices.
Another critical element for your website in this stage is the booking widget – your conversion point. STAAH Booking Engines are crafted to easily integrate with your website (functionality and design) and optimised with features that drive up conversions. The STAAH Booking Engine's Get Google feature allows you to advertise your rates and availability on Google Hotels – one of the largest meta-search engines for hotels.
For guests booking via an OTA, it is important that your distribution strategy considers a wide mix of channels. Leverage the capability of STAAH channel manager to understand that the channels that work for you and ensure you have a real-time connection of rates and availability with these channels. Make your offers on these channels attractive and dynamic based on market conditions.
Stage 4: Experiencing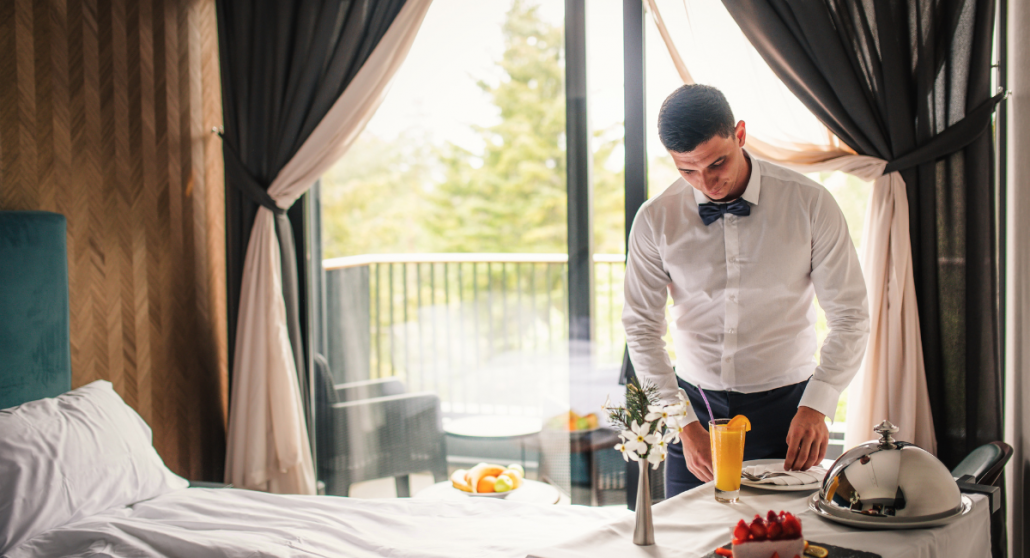 This stage in a hotel booking customer journey is all about customer service and ensuring the person leaves with a smile on their face. Great customer experience is critical for lots of reasons but also because happy customers will share their experience online with their network.
Tie offline marketing with online marketing, such as promoting your social channels in the lobby, rooms, etc.
Stage 5: Sharing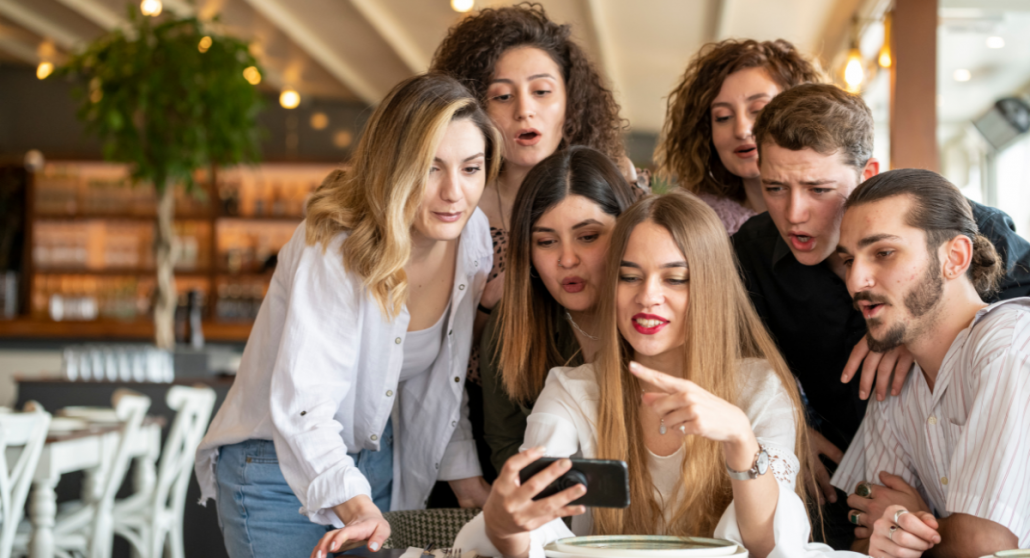 Don't just count on your guests sharing their experience. Encourage them to share it.
Decide how many social channels can you actively manage with your resources. Then promote them offline and online to guests, encouraging them to share their photos from the stay and leave reviews. Reward creative user-generated content: Host a contest at your hotel that seeks to reward the guest who posts the funniest/wackiest/most entertaining photos/story/experience about the hotel or the city on a social media channel of your choice.
This is the stage where you push guests to leave online reviews, and manage them effectively via tools such as the STAAH ReviewMinder.
---
To conclude
The typical vacation planning and travel buying cycles are pretty complex. Many people often think of online marketing as simply selecting the right keywords and optimising a website for those keywords in Google.  That is only a small piece of the pie.  And you can never have a truly effective online marketing campaign by only focusing on a single channel at a single point in a guest's buying cycle.
The above stages of travel show the importance of being present with the right tone, across the right channels, at the right time to increase bookings. And technology, driven by insights, is your best friend in creating an effective omni-channel guest journey.