NZ's Prince's Gate Hotel credits the seamless real-time automation of inventory and rates via the STAAH channel manager for increased revenue.
---
From the mining town of Waihi to the tourism hot spot, Rotorua, the journey of Prince's Gate Hotel is one of uncertainly, turbulence and sheer determination. An architectural marvel, it was constructed in 1897 in Waihi using celebrated Kauri timber. Following a decline in mining, the influenza epidemic and transfer of the ownership, the hotel was moved – nail by nail – to Rotorua in 1917.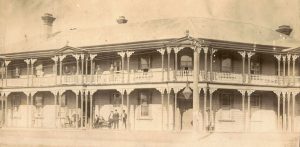 To date, the beautiful 52 room hotel remains a local icon catering to both business and leisure travellers. All rooms are furnished with modern amenities such as free unlimited wifi, air conditioning, Sky TV and minibar facilities. Being a stone's throw from the stunning Lake Rotorua and the town's key attractions, it is an ideal place to relax in and enjoy everything Rotorua has to offer. The onsite facilities such as geothermal hot pools as well as exceptional award-winning dining makes the Prince's Gate Hotel a place not to miss on your trip to Rotorua.
Inventory management was becoming a struggle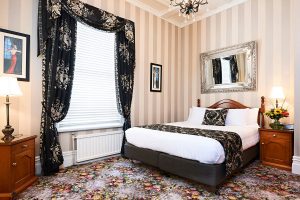 Popular with both international and domestic travellers, Rotorua is among the most popular tourist spots in New Zealand. For local accommodation providers, this means ensuring their property is listed across multiple channels that reach a varied audience profile. Competition is high and efficient rates management crucial for increased bookings and revenue.
Being in an iconic location, the hotel also gets many direct bookings.
"With multiple online booking channels being offered and cancellations to process, updating inventory and rates in real-time was becoming very tricky," says Gurinder Singh, Front Office & Reservations Manager at the Prince's Gate Hotel. "We needed to make the most of the commission-free direct bookings coming through & optimizing them in order to grow profitability."
One-stop solution with STAAH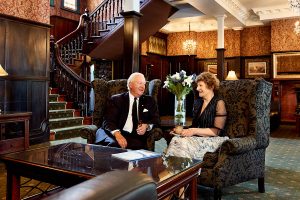 Once the gap was identified in distribution management, STAAH quickly became a front-runner with its reliable technology, good connectivity, price and most importantly, service.
"The STAAH team has always made us feel like we're their only clients," says Gurinder. "From a seamless set-up four years ago to advice on optimising the use of their platform and support when required, the STAAH team is always on hand and easily reachable."
Prince's Gate Hotel opted for the STAAH Channel Manager, which now boasts more than 200 online channels, including several key property management systems (PMS). Insights-driven and user-centric, updates via the STAAH channel manager are quick and guide users to leverage their most rewarding channels. STAAH ConvertDirect booking engine was added to convert the website lookers into commission-free bookings – now the most lucrative channel for the property. Built by a technology team that has its fingers on the pulse of the hospitality industry, ConvertDirect has advanced features to dynamically manage rates, upsell and cross-sell with add-ons and manage promotions – all aimed to improve the "stickiness" of users to the website and get the booking.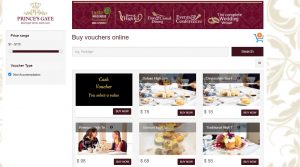 "As we sought additional revenue opportunities, gift vouchers seemed like a natural category to venture into," says Gurinder. "STAAH's Gift Voucher Engine met our needs to take this proposition forward."
The Gift Voucher Engine is a feature-rich, easy-to-use (front-end and back-end), completely customisable e-shop that plugs into your existing website. It maintains the look and feel of the brand, so the experience for the customer is seamless.
The results
Prince's Gate Hotel quickly got rid of its connectivity and inventory/ rates updates issues after joining the STAAH network. "Productivity of staff jumped, there were fewer errors and as we expanded our reach by connecting to more channels, the revenue increased significantly," says Gurinder.
"The gift voucher engine promised what it delivered, providing much-needed cash injection for the property, especially during these pandemic times and has over the years beefed up our bottom line considerably," adds Gurinder.
"STAAH has certainly been a game-changer for us."
---
Explore more about the history and facilities of the iconic Prince's Gate Hotel in Rotorua, New Zealand by visiting their website