Plan your ideal distribution mix with Drip Feed.
---
What is Drip Feed?
Drip Feed feature allows you to strategically control inventory across OTAs to maximise revenue and booking conversions.
The primary advantage of Drip Feed is you do not sell an overwhelming majority of rooms at a single price point or to a single OTA. The feature helps in having a balanced strategy to sell rooms on multiple channels and also at multiple price points.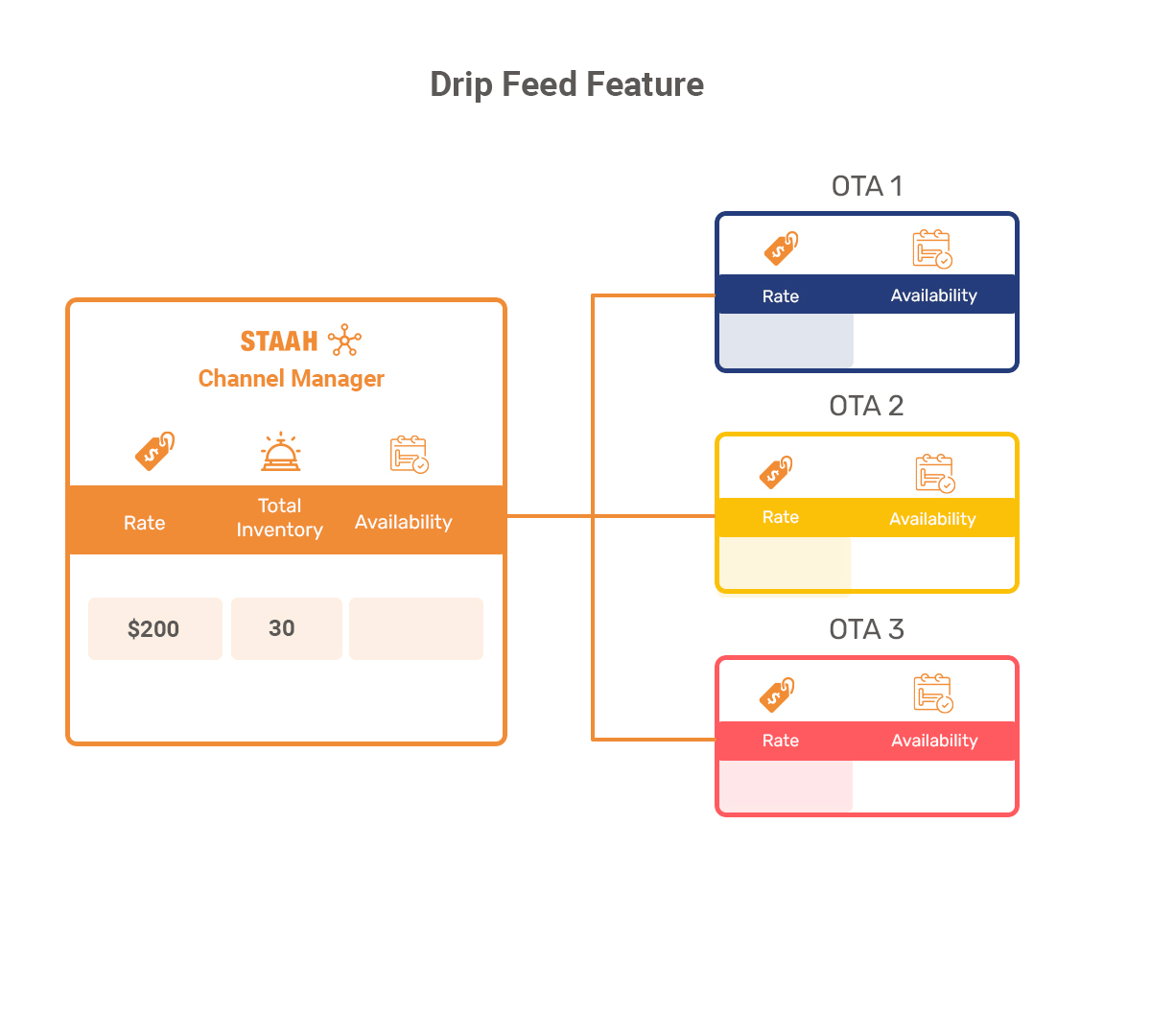 ---
Benefits of Drip Feed
Smart Control
Plan distribution of rooms based on OTA commission structure to reduce the cost and maximise profit. Smartly control availability by room type or date range. Release inventories as per demand or as rooms are being sold.
Avoid Group Booking
Reduce the risk of last-minute cancellation for group bookings, especially over high demand dates.
Creates Urgency 
Most OTAs create urgency on the search page encouraging customers to book now due to limited availability. This prompts higher conversion.
---
How to apply Drip Feed?  
Visit our help portal to read more about Drip Feed feature here
---
This feature is available to all MAX Pro users.
Not a STAAH Max Pro customer? Write to us at: sales@staah.com to discuss on upgrading your plan.
---
Have you heard about our other cool feature "Smart Pricing"? Read the tips on how STAAH Smart pricing can help you drive more direct bookings here