The artfully crafted The Zign Hotel in Pattaya turned to STAAH more than two and a half years ago to simplify inventory management.
---
The Zign Hotel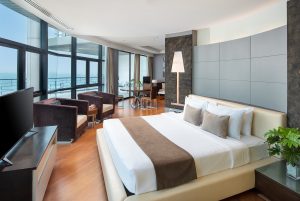 The Zign Hotel Pattaya, a masterpiece of a "de-sign" art hotel, is thrived in the modern transformation of arts throughout the time. Located on the peaceful sands of Naklua beach [Pattaya, Thailand], it offers five-star oceanfront accommodation with attentive and warm service to guarantee guests an enjoyable stay.
The hotel features different room types and villas. Its location makes it ideal for travellers seeking a relaxing getaway or businesses looking for a stellar venue for their next event or conference. On-site spa and indulgent dining experiences complete everything a holiday-goer seek from their next getaway.
The challenge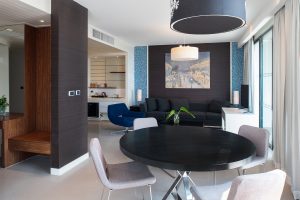 Apart from its architecture, The Zign Hotel is known for personalized service and great attention to detail by staff. However, as the traveller base for this unique property grew, managing business operations with a continued commitment to customer service was becoming challenging.
New distribution technology was necessary to streamline administrative tasks such as inventory management, grow profitability and continue improving the guest experience.
Joining the STAAH network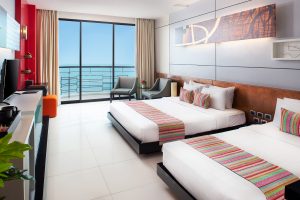 The Zign Hotel's move to STAAH happened in late 2017 as the platform came highly recommended by industry connections.
The STAAH channel manager stood out for its array of connections, from smaller niche OTAs to the big guys in the segment. For a premium property, the ability to use niche channels is important. The Zign team was also impressed with the simplicity of the platform – designed for humans in a manner that is easily manageable by other humans.
Another key feature that won The Zign Hotel over was the Group Reporting functionality to provide an overview of rates, inventory and revenue. The ability to manage rates and inventory and access reporting on the go via the STAAH app made the proposition even more attractive. The deal was sealed with the platform's affordability.
In addition to 200+ connections and an insights-driven approach to rates and inventory management, STAAH Channel Manager boasts, reliability, dynamic rate management and ability to manage promo codes – all from a single dashboard.
The icing on the cake is the service. It is prompt and proactive with issues being addressed promptly. Since the product has been developed by a team of one-time hoteliers, they have a firm finger on the pulse of the industry, ensuring the STAAH channel manager continually evolves to deliver to the needs of the industry now.
The result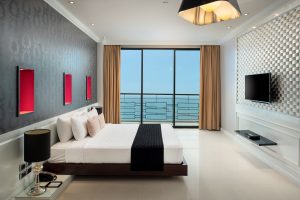 The biggest win for The Zign, apart from increased profitability by 60%, has been the efficiency gain.
With most administrative tasks managed within a single dashboard and in a few clicks, inventory and rates management is a breeze.
The property is more visible globally than ever before via STAAH's channel connections and well on its way to building strong brand recognition.
---
To know more about this beautiful Thai property visit www.thezignhotel.com