STAAH hosted its most anticipated conference The Big Connect in Kolkata & Udaipur along with leading tech partners from the Hospitality space – Webbeds, OTA Insight, and Airpay.
---
The events were extremely successful with over 150 participants which included Owners, General Managers and Departmental Heads of Hotels and Hotel Groups. 
The Big Connect in Kolkata was a day-long conference, starting with Interactive KeyNote Sessions, & an informative Panel Discussion on 2023 & Road Ahead with the leaders from Hospitality Space in India:
Akanksha Garg – Founder Director, Waxpol Hotels & Resorts

Bjorn DeNiese – Managing Director, Mayfair Elixir 

Nikhil Sharma – Regional Director of Eurasia, Wyndham Resorts & Spa, 

Rijul Bharat – Executive Director, Kenilworth Hotels & Resorts

Suhail Kannampilly – Chief Executive Officer, Concept Hospitality 
---
The Big Connect, Udaipur was also a grand success, the event was graced by the presence of  Maharaj Kumar Sahib Lakshyaraj SinghJi Mewar – Executive Director, HRH Group of Hotels along with renowned industrialists who were a part of the Panel Discussion:
Abinash Manghani – CE0, The Welcome Heritage Collection

Anant Kumar – Co-Founder, Brij Hotels & Resorts, 

Vikramjit Singh – President, LemonTree Hotels.
"It was a great interactive season with STAAH and the other tech partners. It was a great learning season and we are glad to have some lovely interactions with the industry veterans. Best wishes to the entire team for hosting this event."

Swajib Chatterjee, Sinclairs Hotels & Resorts.
---
"Dynamic speakers, and the ability to learn more about areas we don't specialize, that too from the experts in the industry. However, I was able to come and listen to all the speakers of hotel dimensions about various angles of hotel business which was an incredible value proposition. Thank you  STAAH  and team for this opportunity."

Ms. Debapriya Saha , Alita Resorts
"It was great to meet the hoteliers as well as tech providers in person, and experience a real conference after a 'really' long time! STAAH is looking forward to hosting many more events in near future that would uplift the growth of tourism space in India", Rajesh Ghanshani, Director Business Development – Indian Subcontinent, STAAH.
---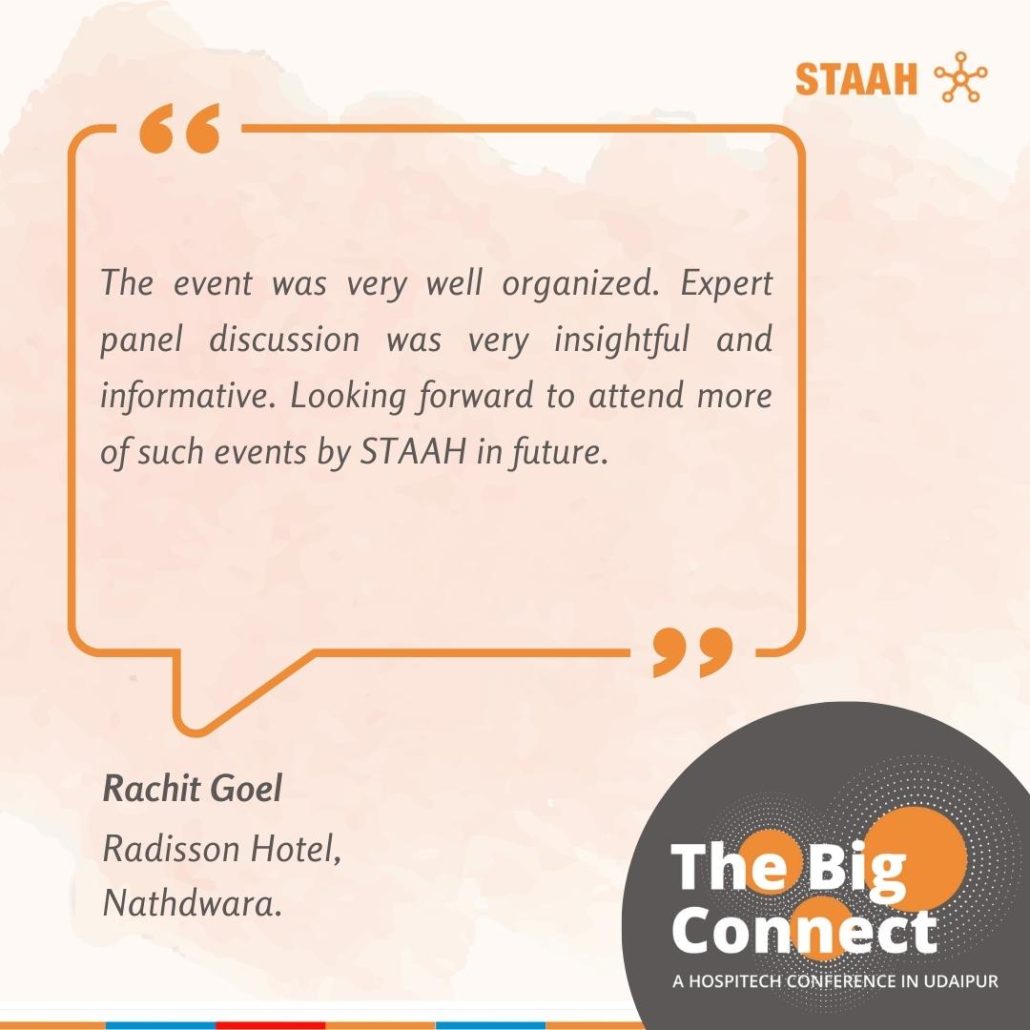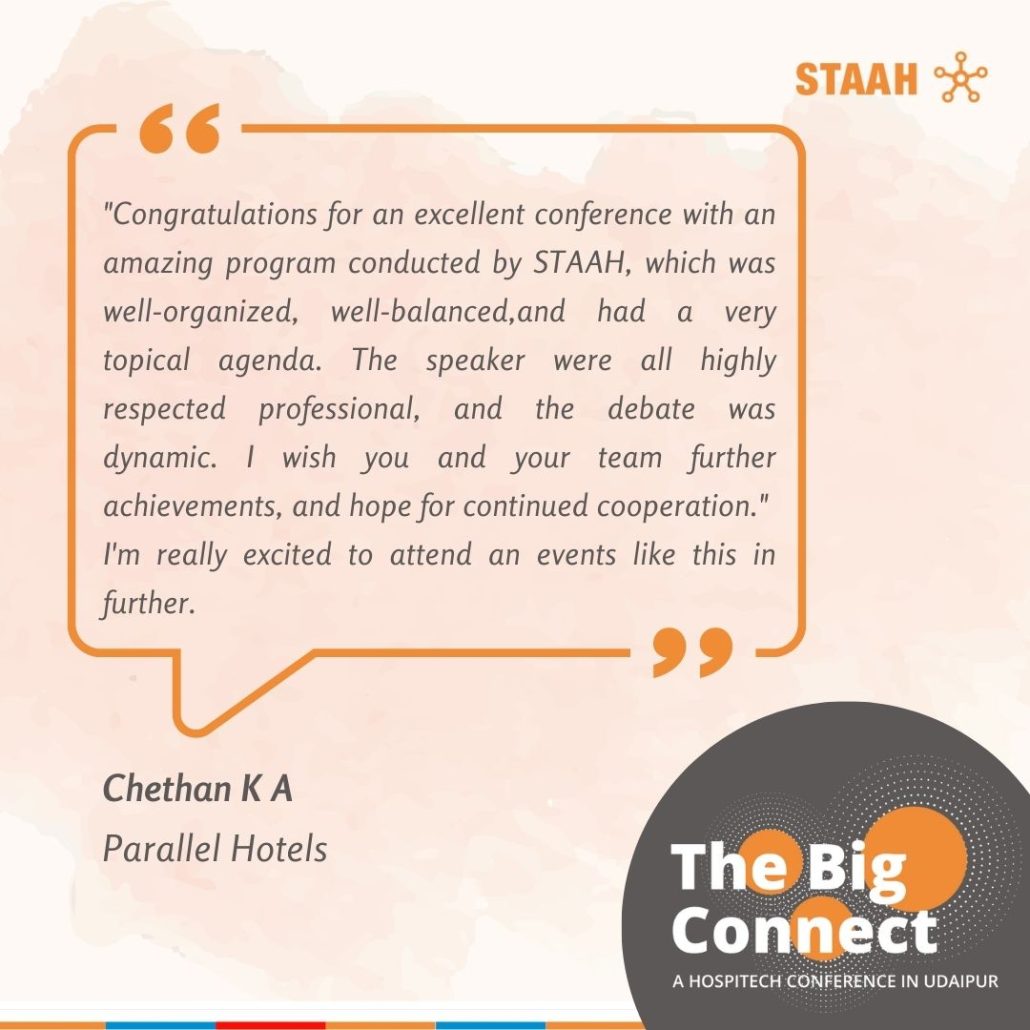 ---